J. Joksimović: Visit to Berlin – useful and happening at the right time
February 12 2020 | Berlin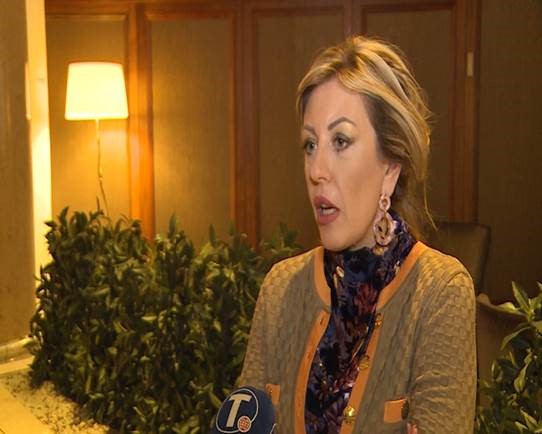 Serbian Minister of European Integration Jadranka Joksimović has stated today that it is important for Serbia to constantly be in contact with Germany as one of the leading countries, which, in her words, outlines and defines the EU's policy towards enlargement and the Western Balkans.
Evaluating the two-day working visit to Berlin, Joksimović has said that it happened at the right time, noting that she had an open and direct discussion with the Minister of State for Europe at the German Federal Foreign Office, Michael Roth, as well as with deputies of all major political parties in the Bundestag that, as she pointed out, "has a specific role in Germany, as well as influence on the enlargement policy", Joksimović told Tanjug.
She has added that direct and open dialogue and honesty in international relations are "always the best policy", and that in discussions with German officials she spoke in a very open manner about the reform process in Serbia and what awaits Serbia in the future.
"I also spoke about everything that has been done in Serbia, which is a lot. I think that it is important to inform others how the reform process in Serbia is being conducted and whether citizens recognize it and how they understand the process of European integration, but also what our expectations are and what our remarks concerning the EU's position on certain enlargement issues and towards Serbia's European path are", stated the Minister.
She has said that all issues were on the table - from European integration, reform processes, Kosovo and Metohija and the possibility of continuing the dialogue, and, above all, as she has pointed out to her interlocutors, the need to abolish unreasonably introduced tariffs that have been in force for quite a long time. She has also indicated in the discussions that more constructive messages are necessary from Pristina and the newly elected Prime Minister.
"It is my opinion that this was a very useful dialogue and an exchange of views on all current issues, even on those we do not always share the same opinion on. However, the willingness to sit down and exchange arguments in a good-natured and partner-like manner even on topics that you do not fully agree on is the way the EU works. This is how we are preparing for the decision-making process established in the EU", said Joksimović.
She has described the visit to Berlin as a "good introduction" to the Munich Security Conference, which will take place from 14 to 16 February, with participation of Serbian President Aleksandar Vučić and Minister Joksimović.
She has stressed that this is a global event and one of the most significant international conferences dedicated to security and global politics, where directions and trajectories of world politics can be observed, which to an extent concern Serbia and its interests.
She has said the conference in Munich will be an opportunity for the Serbian delegation, led by President Vučić, to comprehensively present everything that Serbia is doing and the challenges lying ahead, but also to point out the aspect of the European path and Serbia's expectations regarding European integration and enlargement policy.
Joksimović has said that President Vučić will meet with the most important decision makers from all over the world, adding that everyone is interested in meeting with the President of the Republic of Serbia, who, as she has indicated, will also participate in an important panel.
She has further said that she will also hold discussions with colleagues from numerous countries in Munich.
"We are doing our best, we are active and we are not giving up even though the circumstances are not the best, but you cannot falter and blame others for everything. You just have to keep doing what is in the interest of the state and I believe that our citizens perceive and feel that", stated the Minister.
She has added that there is still a lot of work to be done by Serbia, but also by EU countries, as well as that all responsible governments should pay attention to events not only involving the Western Balkans.
"Major political changes and turbulences are occurring throughout Europe and this is a period when new issues and directions are being defined. Serbia does not want to be late, but wishes to be kept in the loop and be part of the core trends in order to successfully face the challenges ahead of not only it, but also every other country. This is a responsible policy of the President and the Government of the Republic of Serbia and we are working in synergy on the same issues", stated the Minister.
Joksimović will be attending a reception today on the occasion of Serbia's Statehood Day, organised by the Embassy of the Republic of Serbia in Berlin.
"A large number of guests are expected and I will in some way be their host. I believe that it is vital that, after many years, we will be celebrating a national holiday in Berlin as well, where we have a large and respectable diaspora", concluded Joksimović.
Source: Tanjug