J. Joksimović: There are no short-cuts in the new methodology, and neither did we ask for them
February 06 2020 | Belgrade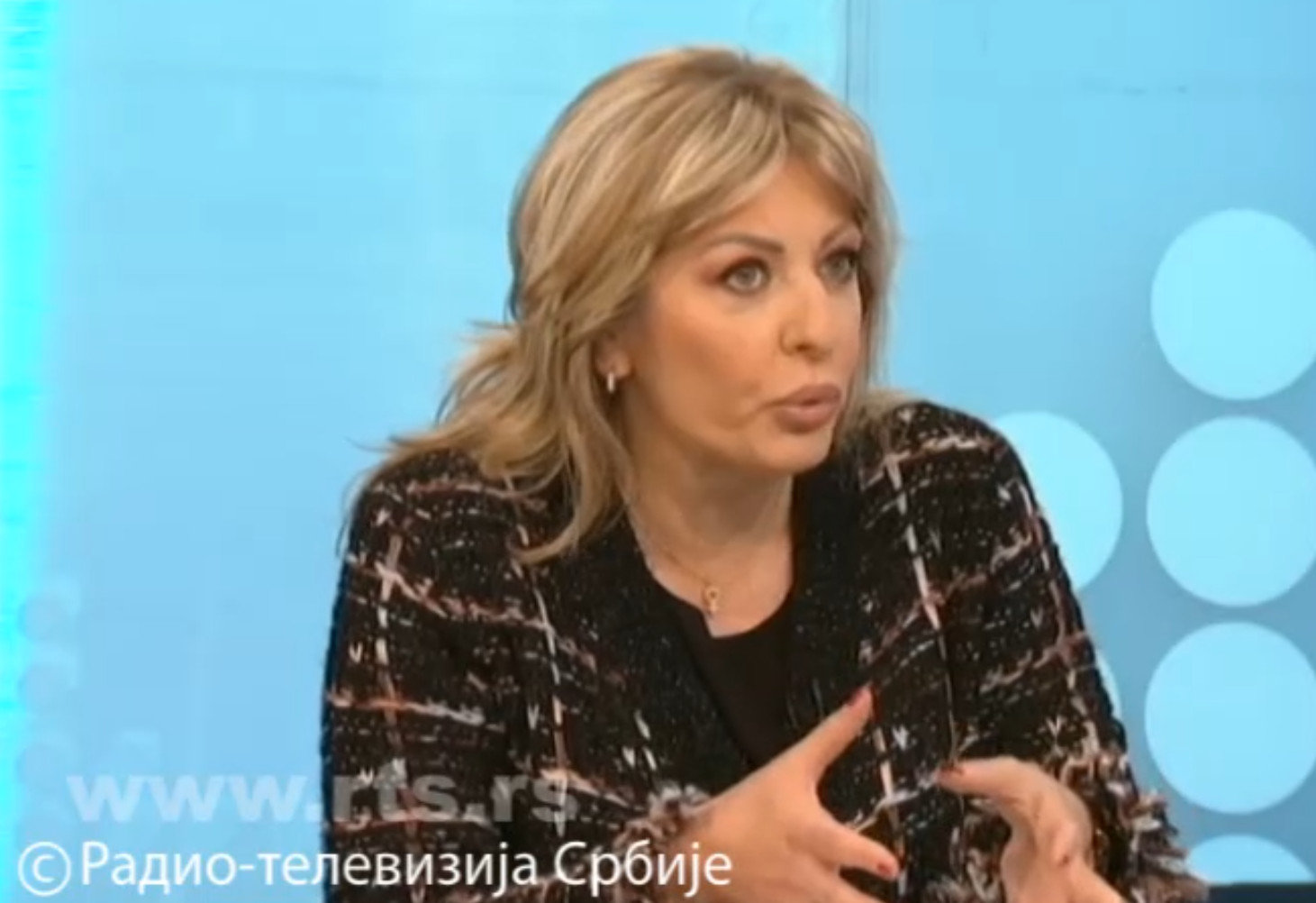 The new methodology regarding the EU accession process has been officially presented in Brussels, on which occasion Minister of European Integration Jadranka Joksimović has told RTS that there is an open offer that has yet to be defined, because, according to her, this proposed methodology still has to be agreed among the Member States.
Appearing on RTS's Dnevnik, Jadranka Joksimović has stated that the next period will be marked by discussions among the Member States regarding whether to fully accept or amend the proposal.
"The proposal exists, but it has to be approved by the Member States. Therefore, the proposal to Serbia is that we are not covered by this methodology and do not have to join it unless we, voluntarily, of our own will and according to our own assessment of the usefulness of certain elements decide to," emphasised Joksimović.
She has indicated that Serbia and Montenegro have been told that it is not right to completely change the rules of the game during game itself, or in other words, while the negotiation process is in progress.
She has emphasised that she has a cautious attitude and that for her the methodology represents exactly what it offers.
"You cannot just take what you like and reject what you do not like because it is also a signal that someone interprets", claims Joksimović.
She has stated that she will carefully analyse everything in relation to the missing element of this proposal - an advanced economic plan to be presented by the new EU Enlargement Commissioner, Olivér Várhelyi, before the Zagreb Summit.
She has pointed out that the suspensive part, the part dealing with the system of rewards and penalties, was quite elaborated, but that the other part related to financial incentives, namely an advanced economic plan for the Western Balkans, has not yet been presented.
"Once we have that on the table, then I think we can carry out a serious analysis", said Joksimović.
"We are negotiating according to a methodology similar to the new one"
She has stressed that this is not a methodology that offers any short-cuts and that she is very cautious.
"There are no short-cuts, and neither did we ask for them", stated the Minister.
"People forget that we are the only ones negotiating according to a rigorous and rigid methodology that is almost exactly the same as this one in some parts", said Joksimović.
This proposal, she has said, formalises things that happen in practice but that have previously not been called by their real name. Among other things, she has explained, one Member State could raise the issue of a particular candidate's regress or suspension.
"So far this has not been called so in our methodology. In practice, this has happened in the past, but the Member States had to decide jointly on the matter", said Joksimović.
She has indicated that everything "revolves" around fundamental chapters concerning the rule of law - chapters 23 and 24.
"We are now negotiating according to exactly the same methodology, thus, we are the only country that has had to open chapters 23 and 24 first; we cannot open new chapters unless progress is noted in the progress report concerning chapters 23 and 24 - the rule of law, judicial reform, fight against corruption, organised crime, media freedom", explained Joksimović.
"Serbia is not the reason for changing the methodology"
She has added that Serbia already has that which this methodology introduces as a road map, which is an action plan.
"So they are just called differently, and Serbia already has a whole set of instruments for negotiations that have now been introduced into this new methodology", stated Joksimović.
She has also said that the new methodology was created primarily because of North Macedonia and Albania, as countries that did not receive the "green light" last year to begin negotiations.
"Now, in some way, there is a struggle in the EU to define the future of the enlargement policy. Therefore, the methodology is just a technical instrument to send a political signal on whether the enlargement is going to be accelerated or slowed down and whether the European Union perceives enlargement as a policy that will empower the EU", indicated the minister.
She has stressed that Serbia is not the reason for changing the methodology.
"Everything we have done so far has shown that we have first-class capacities to negotiate according to a difficult methodology, so we are not running away and sometimes even face problems head on", concluded Joksimović, adding that Serbia has the capacity for both reforms and integration, which in most cases cannot be said for others.
Source: RTS