J. Joksimović and MacLeod: Focus on strengthening bilateral relations between the UK and Serbia
January 28 2020 | Belgrade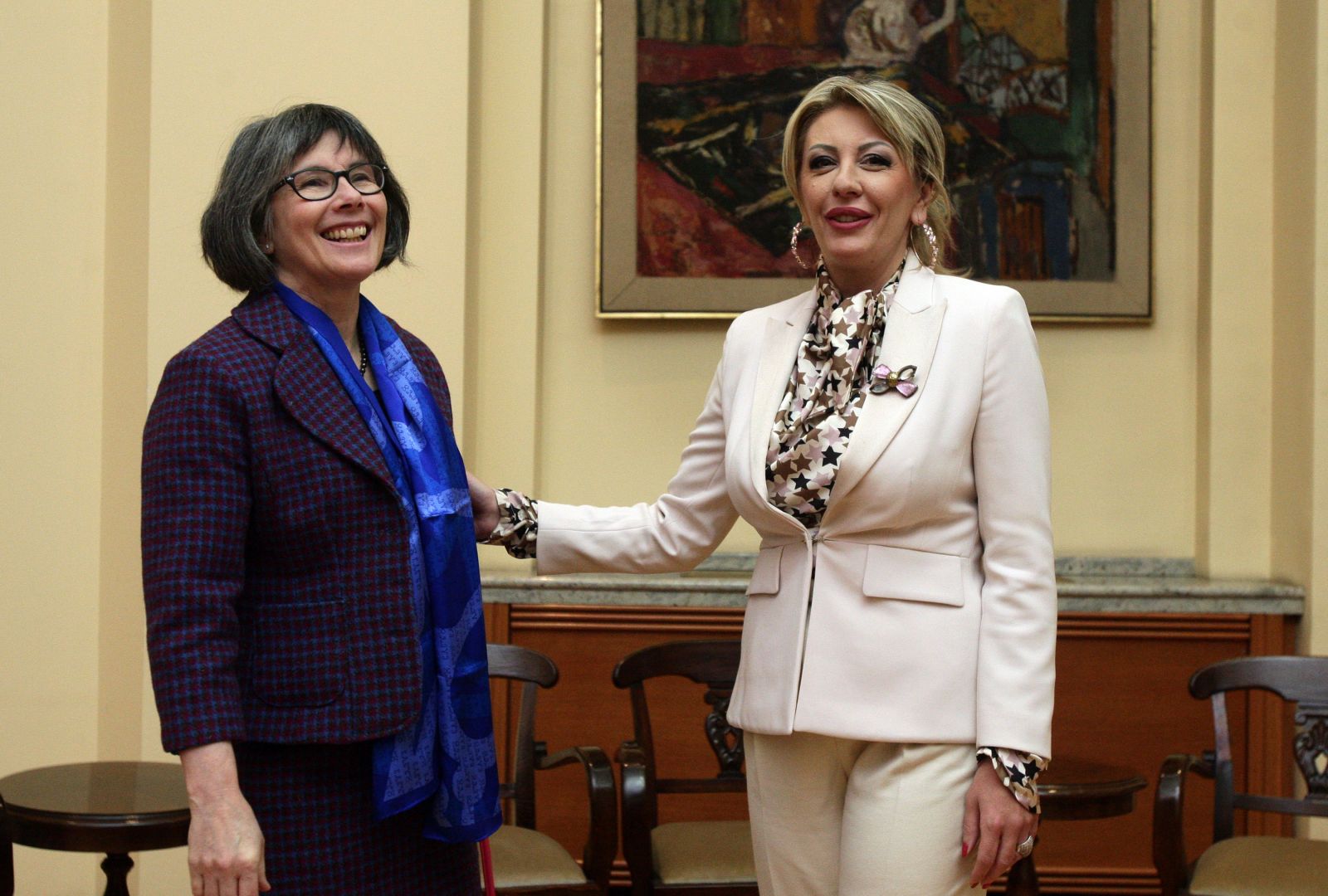 Minister of European Integration Jadranka Joksimović and British Ambassador Sian MacLeod have discussed Serbia's activities in the continuation of European integration process, the results of the ongoing reforms, the situation in the region and the EU, bilateral relations and other topics.
The Minister has stressed the importance of the support that the UK provides to Serbia's European integration, despite the fact that it will officially withdraw from the EU in several days. She has underlined that the commitment to the integration process in Serbia is continuous, and that the latest public opinion poll has shown that 54 percent of Serbian citizens support the EU membership, while 73 percent support the reforms.
Joksimović has informed Ambassador MacLeod that Serbia is closely following the debate on the new methodology and the future of the EU, primarily due to the fact that the negotiation process involves the meeting of two political wills - that of the EU and of the countries wishing to join it. She has recalled that Serbia is the only country to which the new EU methodology was applied several years ago, which implied that chapters 23 and 24 had to be opened first and that they were defined as so-called suspensive chapters, which means that, if no progress is achieved within them, no other chapters can be opened. In addition, the Minister has recalled that Serbia is the only country that under chapter 23 had the obligation to develop a special Action Plan for the exercise of national minority rights, which was not the case with other countries in the region that in the meantime became EU Member States or with those currently negotiating.
Minister Joksimović has also stressed the importance of the Green Deal for the entire Europe, which has recently been presented by the President of the European Commission, Ursula von der Leyen. She has assessed that the Green Deal is not sustainable for Europe without the Green Deal for the so-called Western Balkans.
Ambassador Sian MacLeod has said that the UK's withdrawal from the EU will not change Britain's support for Serbia's European integration process and the ongoing reforms. She has particularly stressed Serbia's commitment to continue with the reforms in the areas of the rule of law and economy as key processes for overall reforms and progress of the society, as well as for the European path.
Ambassador MacLeod has agreed that the Green Deal for Europe and the Western Balkans is also of great interest for the United Kingdom that has shown particular interest in this initiative. She has also stressed that the UK is open to and interested in further improvement of economic cooperation, and cooperation in the area of environment, and that this can be a strong impulse for further strengthening of bilateral relations.
The interlocutors have assessed that the bilateral relations between the two countries are good and that there is a mutual commitment to their intensifying.
Source: Tanjug