J. Joksimović: EU funds help restore cultural and religious heritage in Serbia
January 24 2020 | Belgrade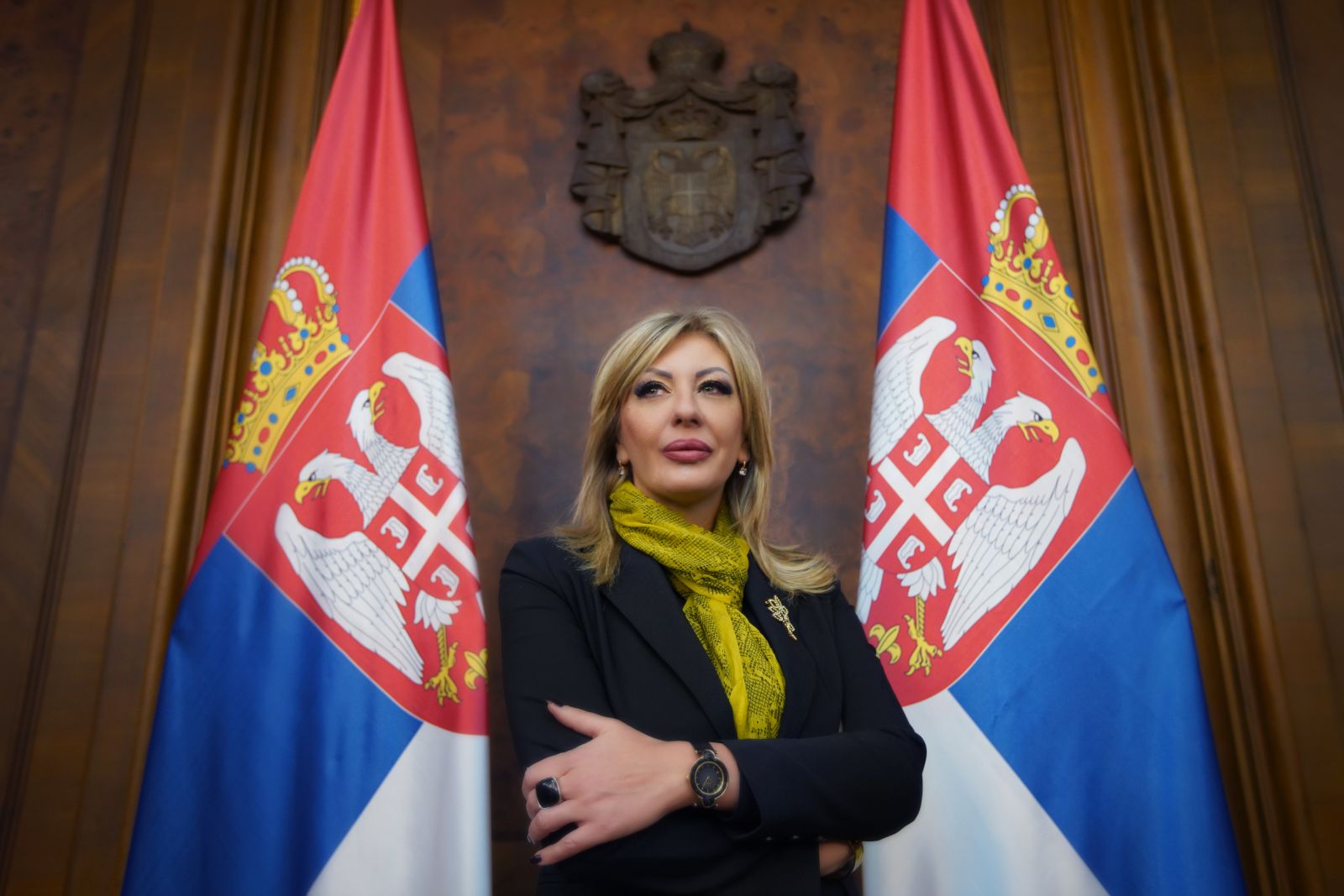 Minister of European Integration Jadranka Joksimović has visited today the Franciscan Monastery of Bač, which has been restored with EU grants, in the presence of the Head of EU Delegation to Serbia, Sem Fabrizi, and ambassadors of EU Member States.
Asked by Tanjug to comment on the importance of restoring religious and cultural goods in Serbia, Joksimović has stressed that Serbia and the Government have shown that they value, in an equally active manner, the rights and sacral objects of all citizens of Serbia and that this is a value that we are proud of, adding that it would be good if the others in the region would also begin to cultivate such an approach.
Serbia seeks to contribute to the protection and promotion of the common European heritage and to join the countries of the European Union in their mission to promote the richness of religious and cultural heritage, but also to highlight the importance of using the EU funds. A good example of this is the preservation and restoration of the Franciscan Monastery of Bač as a cultural monument of exceptional importance, given that it belongs to the group of the most significant cultural goods in the Republic of Serbia and represents a cultural good whose original sacral purpose has had the longest continuity in the territory of the Autonomous Province of Vojvodina.
With these and similar projects, Serbia shows its respect for both inter-cultural and inter-religious dialogue, as well as the multifaceted importance of numerous restored cultural monuments for the preservation of tradition, but also for contributing to Serbia's education, cultural map and touristic offer.
Source: Tanjug