J. Joksimović and Klossa: Candidates' participation vital at the Conference on the Future of Europe
January 23 2020 | Belgrade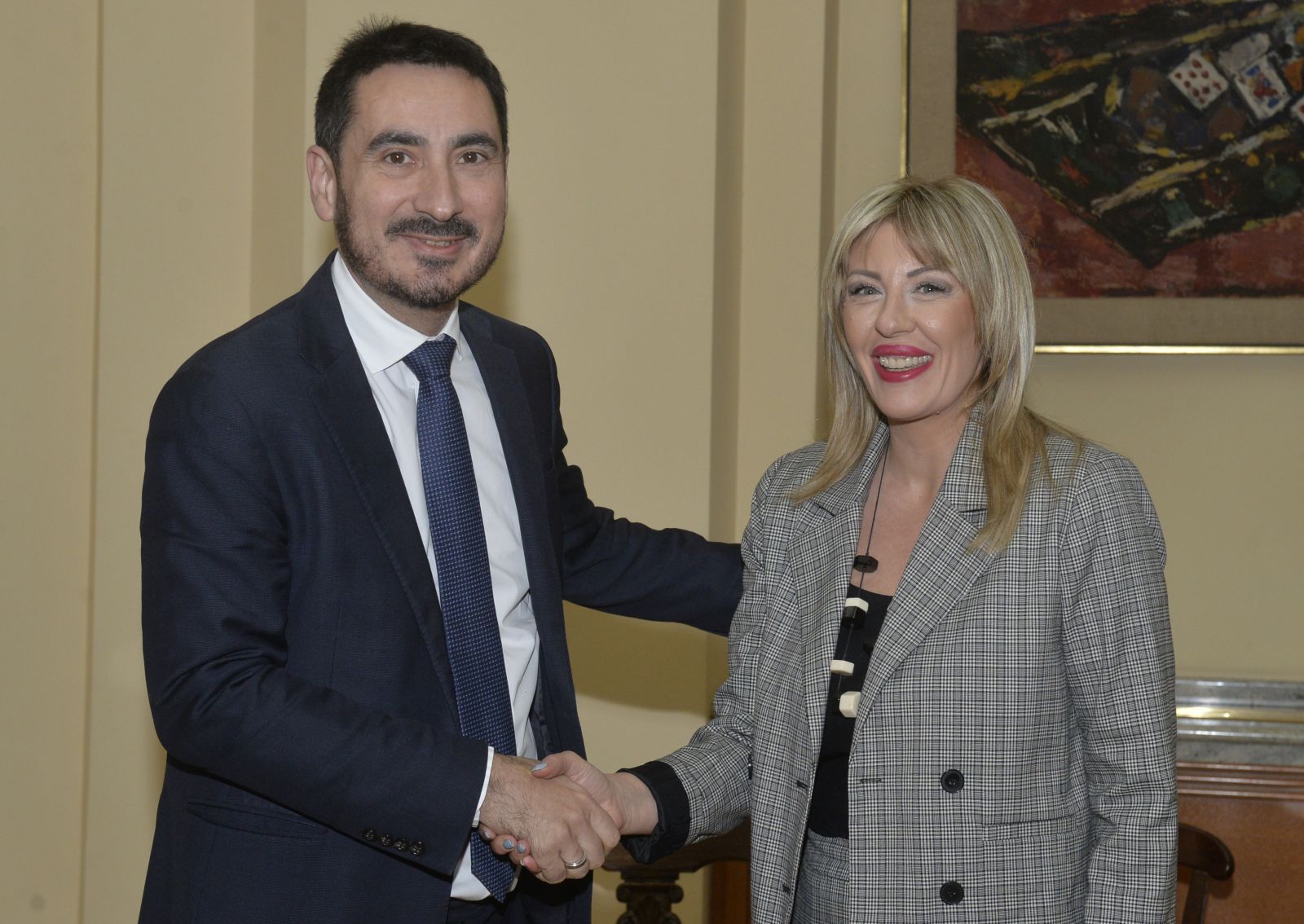 Minister of European Integration Jadranka Joksimović has met with Guillaume Klossa, a French journalist, EU expert and honorary president of the French think tank 'EuropaNova'. They have discussed the current debate on the future of the EU, the enlargement policy, the announced Green Deal for the EU and the Western Balkans, France's proposals regarding a new methodology, and Serbia's European integration process.
Joksimović has informed Klossa about the results of the latest December public opinion poll conducted by the Ministry of European Integration, according which 54% of citizens support Serbia's EU membership, while 73% support the reforms that are part of the European integration process. She has expressed her belief that, through a credible and active enlargement policy, the EU can regain and strengthen its strategic sovereignty. Serbia understands that EU internal reform and a new platform are necessary for Europe to get a stronger role in the world, while Serbia, as a reliable candidate country, can patiently follow these processes in the EU by staying on an active reform course, because a stronger and more united Europe is in Serbia's interest, as well.
Klossa has noted that precisely these topics are the subject of the announced Conference of the Future of Europe, which should be organised during the Croatian EU Council Presidency, adding that France, as well as the EU, are interested in Serbia – as well as other candidate and potential candidate countries – expressing their views on the future of Europe. Klossa has emphasised that, in addition to EU institutions and Member States, the roles of the civil society, EU citizens and citizens of the region are particularly important.
Joksimović and Klossa have agreed that it is important to clearly stress that the European future of the region exists, and that the ultimate goal remains the same – Serbia's full membership in the EU.
Source: Tanjug