Info Workshop EU FUNDS INTENDED FOR ECONOMIC DEVELOPMENT
December 12 2019 | Belgrade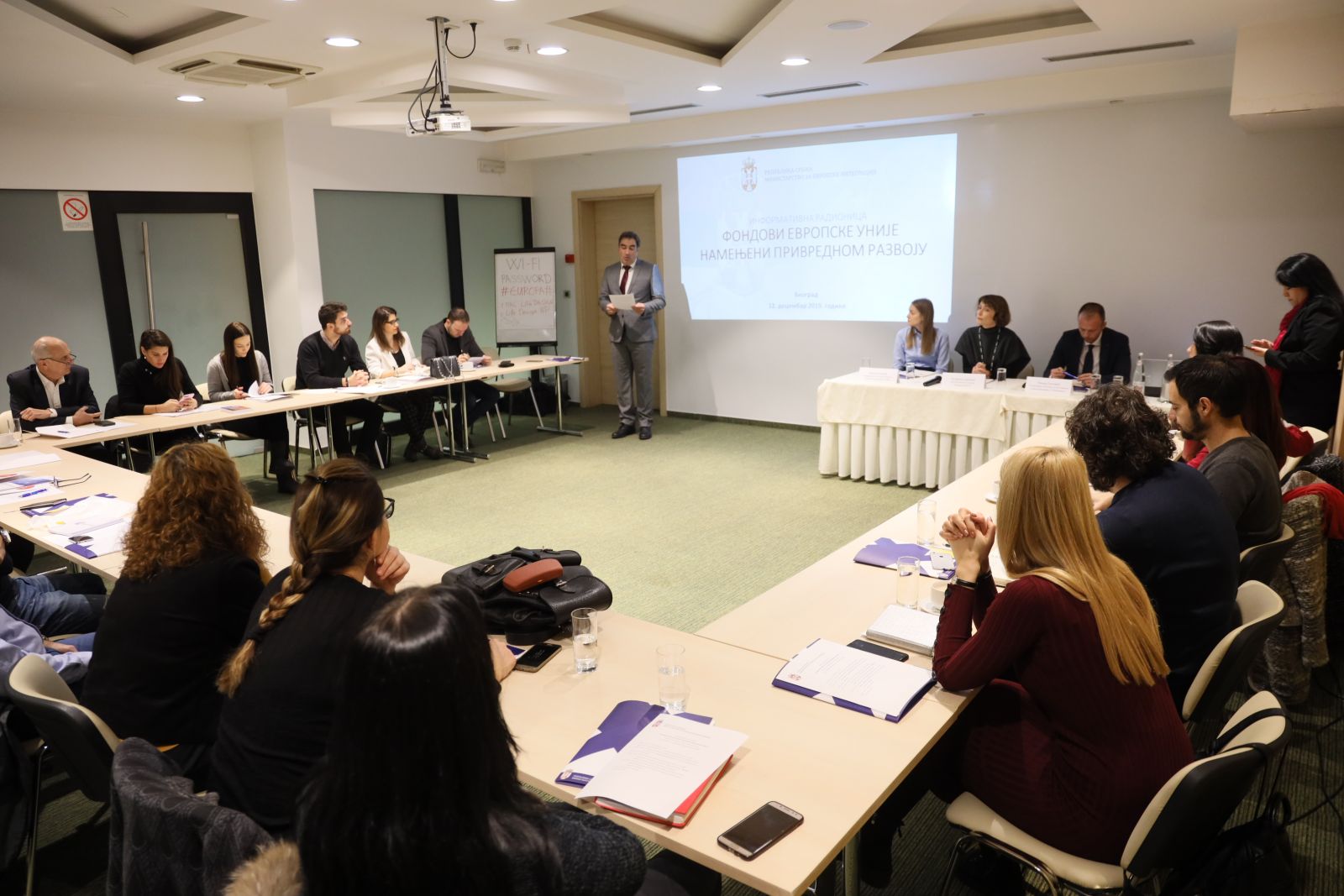 An info workshop on EU programmes intended for supporting economic development in Serbia, which in the upcoming period will be available to our entrepreneurs, has been organised today in Belgrade by the Ministry of European Integration.
Katarina Jurlina, expert for the competitiveness sector, has presented the support available through EU pre-accession funds intended for the economic sector in Serbia. Milica Korać, associate at the Department for small and medium-sized enterprises within the EU PRO Programme, has introduced the participants with the results achieved so far and the European Union's new activities aimed at supporting the development of municipalities through the EU PRO Programme. Nenad Popović, Director of the Regional Agency for Economic Development of Šumadija and Pomoravlje, has spoken about the importance of the European integration process for a balanced territorial development of regions in Serbia, and about regional development strategies.
The workshop was attended by representatives of regional development agencies and representatives of the economic sector, primarily of small and medium-sized enterprises.
During the discussion and exchange of experiences, numerous topics have been addressed, including the matter of the availability of support programmes and the future of further EU support to the economic sector in Serbia's EU accession process.