Regional Workshop on Transport Policy organized
December 03 2019 | Belgrade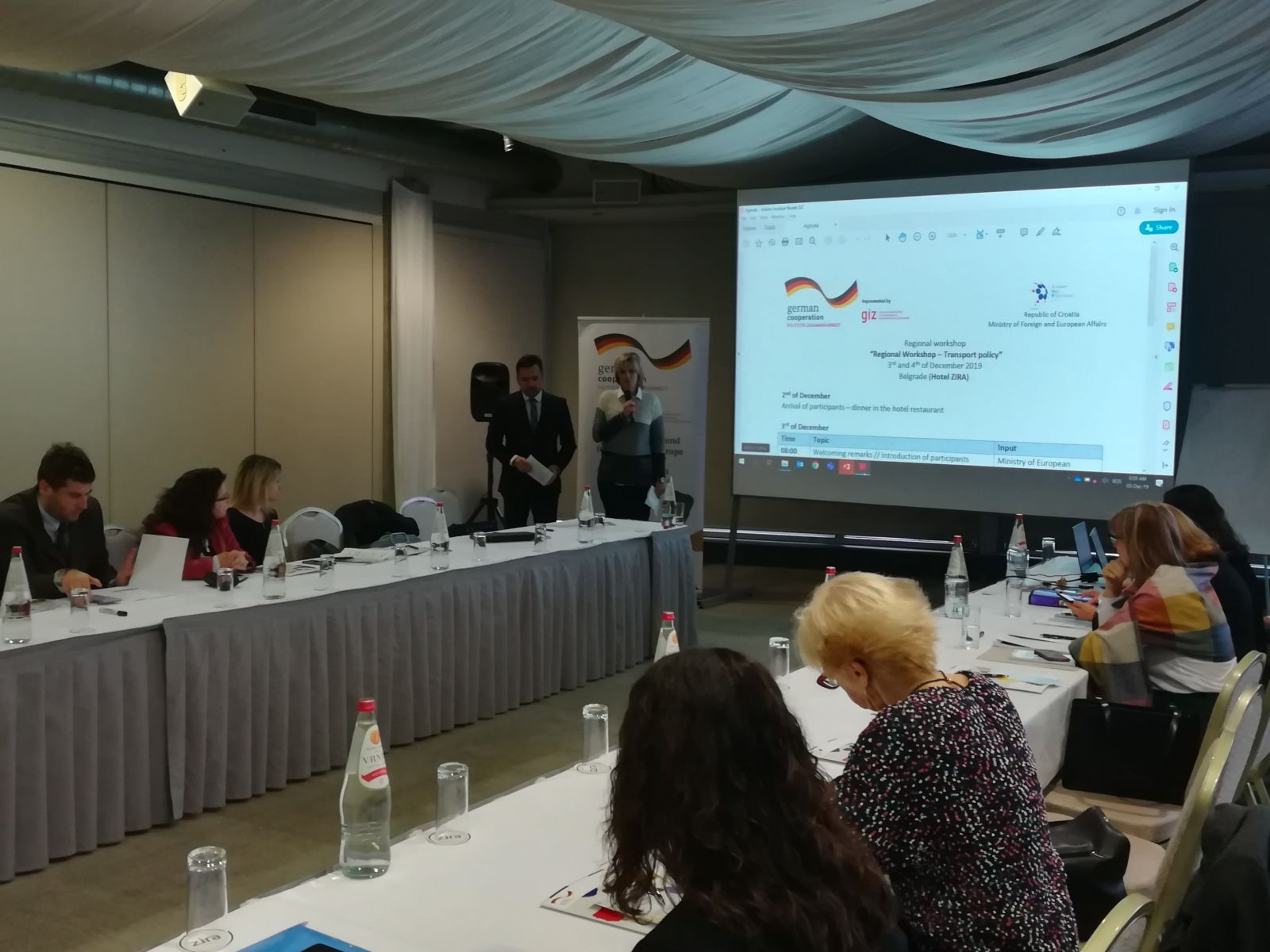 The Ministry of European Integration, in cooperation with the German Organization for International Cooperation (GIZ), has organized a two-day Regional Workshop on Transport Policy within the framework of the Open Regional Fund for South-East Europe.
Experts from Slovenia and Croatia will present their experiences on the liberalization and safety of road and rail transport, as well as examples of best practice for the implementation of EU legislation under Chapter 14.
The Workshop is attended by the representatives of the Ministry of European Integration, Ministry of Construction, Transport and Infrastructure, Directorate for Railways and other institutions in charge of negotiations in this field. They will have the opportunity to present national legislation and to exchange views and experiences with their colleagues from the region.