J. Joksimović: European Commission to remain committed to the EU future of the region
November 27 2019 | Belgrade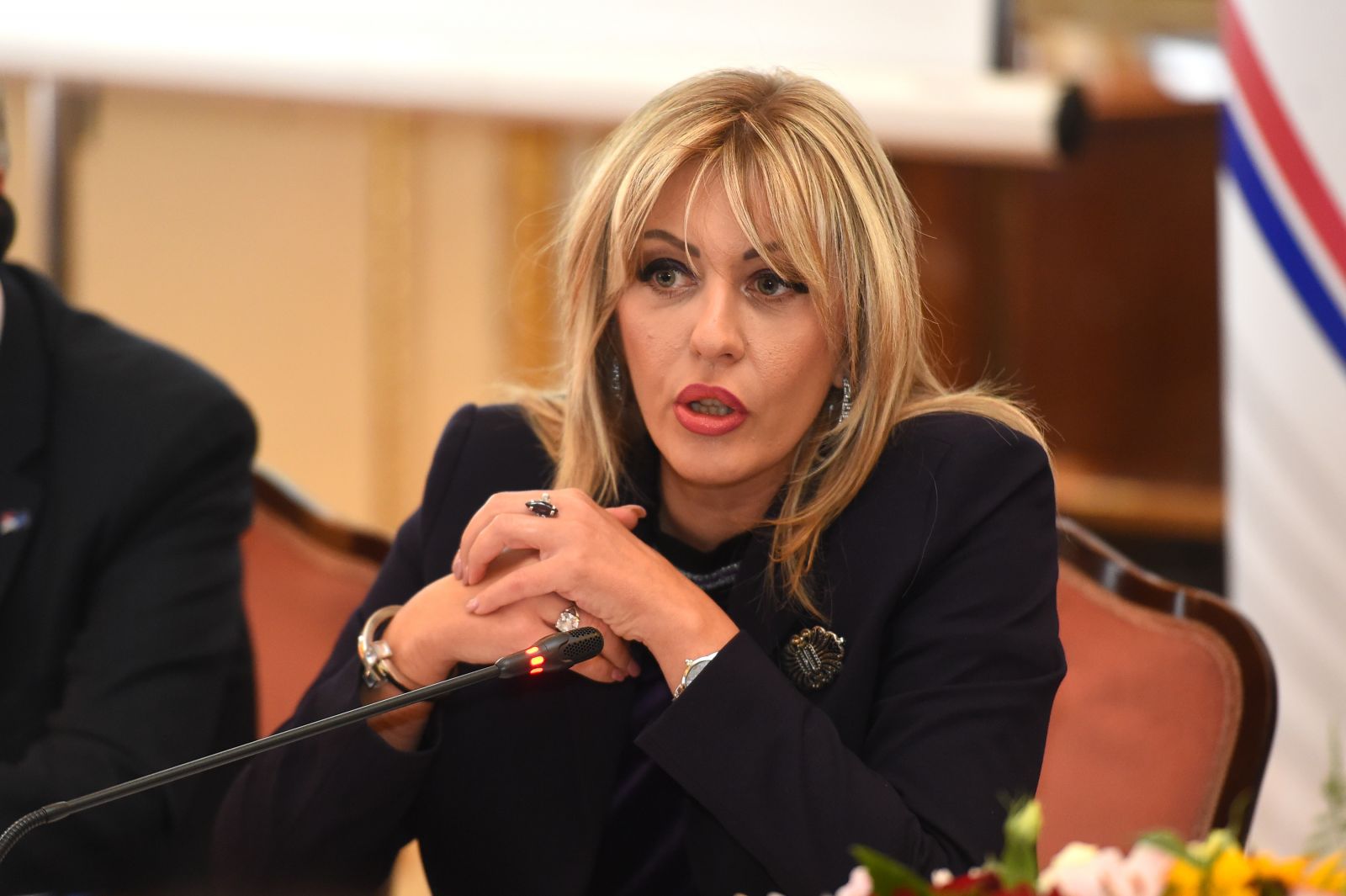 Minister of European Integration Jadranka Joksimović has welcomed today's election of the new European Commission (EC), headed by Ursula von der Leyen, and has expressed her expectations that the new EC composition will remain committed to the direction pursued by the previous EC through the Credible Enlargement Strategy, adopted in 2018, confirming the European future of the region.

"The election of the new EC is a confirmation of the strong legitimacy stemming from the support of the European Parliament, which has largely supported the election of new commissioners. This is particularly important given the challenges the EU is currently facing, as well as its plans for internal EU reform", Joksimović has told Tanjug, commenting the election of the new EC.
She has particularly welcomed the fact that a woman has been elected as President of the EC for the first time in its history.
"In addition, the fact that the new composition will significantly balance the number of women and men at commissioner posts indicates that a serious shift has been made in the area of gender equality", stated Joksimović.

She has particularly emphasized that the newly elected EC President cited EU enlargement to the region as one of the crucial issues, conveying that the door to the rest of South-East Europe was still "open".

"In this regard, our expectation is that new positive energy will give additional impetus to the negotiation process. We particularly welcome the appointment of Oliver Varhelyi as the Commissioner for Enlargement, who is a clear advocate of enlargement policy, a great expert in the area of European politics and well aware of the situation in the region", said the Minister of European Integration.
Joksimović has expressed her expectations that, with a lot of commitment and credibility, the new composition of the EC will continue vital reform processes, speak with a stronger and unified voice regarding the most important common policies, and strengthen and regenerate EU sovereignty.

"The EU can count on Serbia as a responsible, dedicated and trustworthy partner and a country that has demonstrated reliability and partnership in relation to the EU during the accession process, participating in some of the EU's important sectoral policies", concluded Joksimović.

Source: Tanjug