J. Joksimović and Lo Cascio: Italy supports the opening of new negotiation chapters
November 20 2019 | Belgrade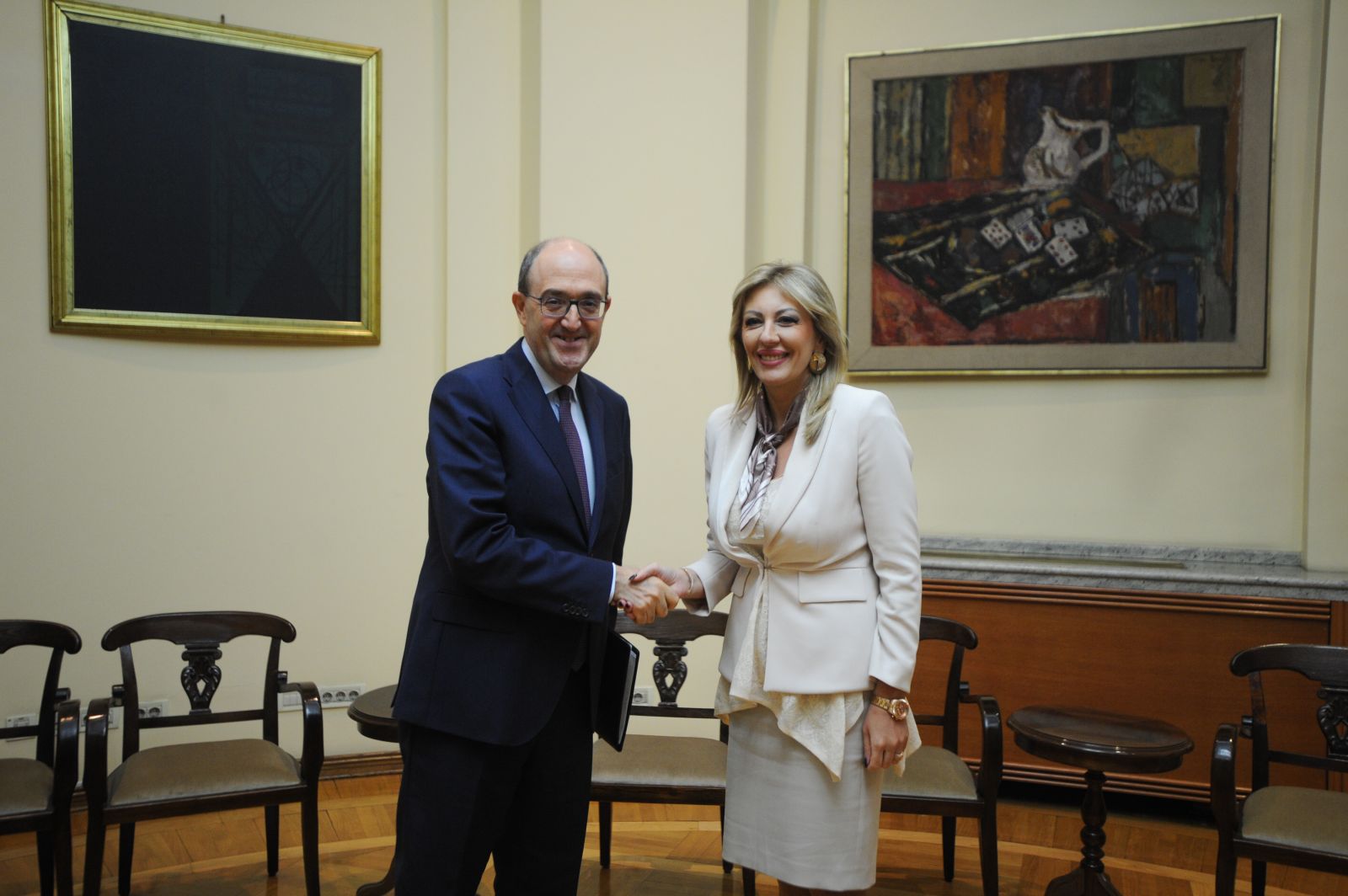 Minister of European Integration Jadranka Joksimović has held a meeting with Italian Ambassador Carlo Lo Cascio during which they discussed plans and further activities related to Serbia's European integration, cooperation between the two countries in that process, bilateral relations, the situation in the region and the EU and other topics.
The Minister has expressed her appreciation for the help and support provided by Italy, as a long-standing partner and friendly state, in the process of Serbia's accession. According to her, this would be confirmed in the best possible manner through the forthcoming visit of Italian Minister of European Affairs Vicenzo Amendola, with whom experiences will be exchanged and interstate models defined in terms the continuation of cooperation in the European integration process.
Jadranka Joksimović has told Lo Cascio that Serbia expects to open new chapters during Finland's presidency over the EU. She has conveyed to the Ambassador that she believes that the Non-paper on the implementation of interim benchmarks for chapters 23 and 24, which the European Commission presented to the Member States last week, provides sufficient convincing arguments for opening new chapters with Serbia. This would also be a significant signal in terms of the sustainability and credibility of the enlargement policy.
The Minister has particularly expressed her gratitude in relation to the initiative of six countries (Austria, Italy, Czechia, Poland, Slovakia and Slovenia) that jointly signed a letter addressed to EC President Juncker regarding a clear European perspective for the Western Balkans.
Lo Cascio has estimated that reforms in Serbia are producing tangible results. He has stressed that the reforms in the area of the rule of law should certainly be intensified, but also that achieved progress provides a clear opportunity for opening new chapters. He has said that Italy is committed to continuing a credible enlargement policy in the Western Balkans and that it particularly values Serbia's role as a constructive and reliable partner of the EU.
Joksimović and Lo Cascio believe that the two countries have good bilateral relations and that Italy is a vital economic and political partner to Serbia.
Source: Tanjug