J. Joksimović: French proposal hardly applicable to Serbia and Montenegro
November 18 2019 | Belgrade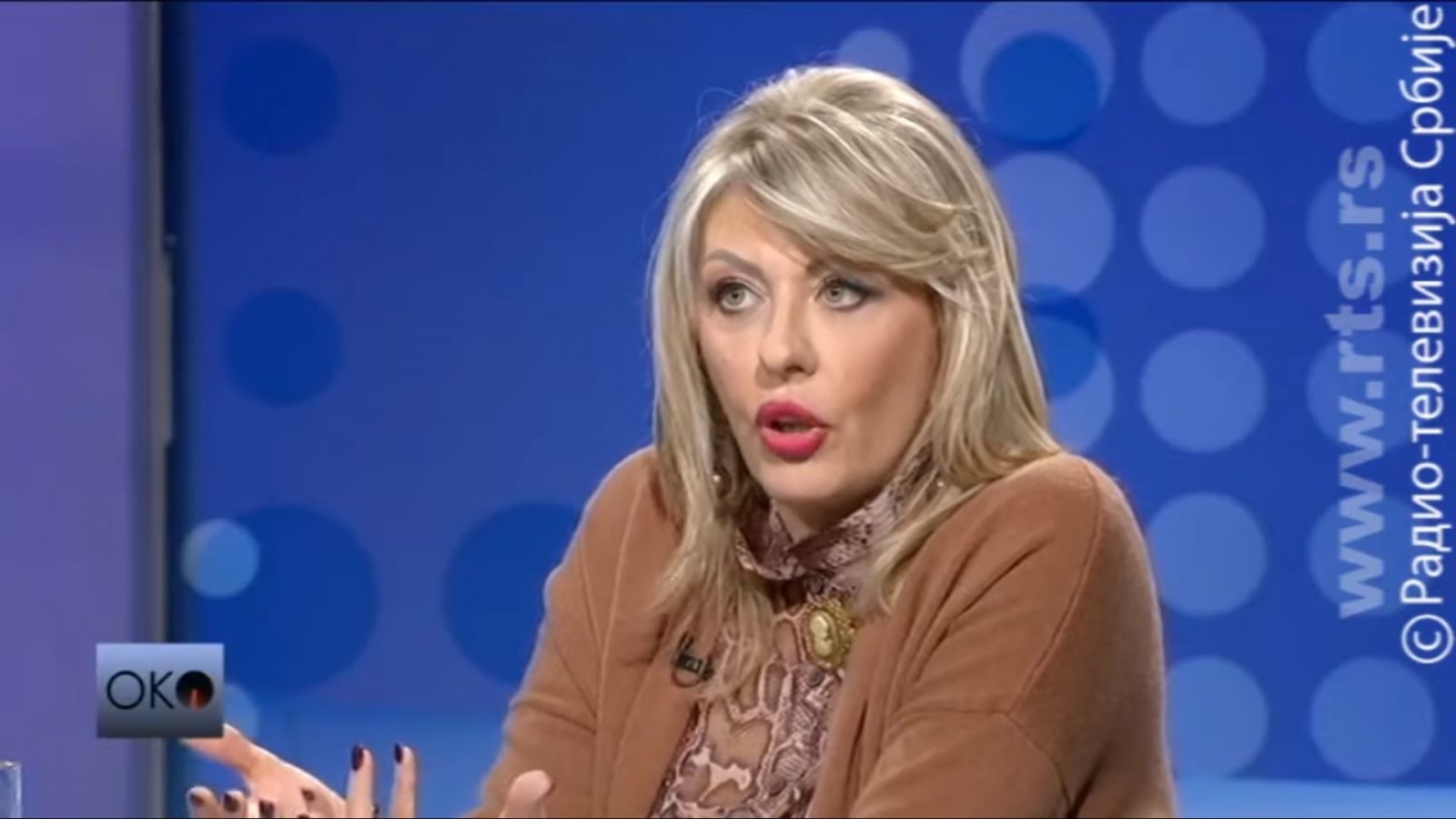 Minister of European Integration Jadranka Joksimović has said today that Serbia will open at least one of the four currently prepared chapters in December, and has assessed that the French proposal concerning the EU enlargement is not applicable to Serbia, since Serbia is not a candidate for the opening of negotiations but an acceding country.
"It is important that we open at least one chapter, and I believe we can open even two. This is not a grandiose success, but it is a dynamic that shows that we are working diligently, have patience and partnership relation, and that we do not easily give up on the reform process," Joksimović has told RTS.
In this way, we are sending the message that we are a reliable partner, she has said, and added "let the EU also send a message that it itself is a reliable partner, that it respects what was signed and agreed, and that the rules will not change during the process".
"Serbia has prepared four negotiation chapters: Chapter 2 - Freedom of movement for workers, Chapter 4 - Free movement of capital, Chapter 21 - Trans-European Networks and Chapter 14 - Transport policy," she has said, adding that Serbia is also intensively working on the opening of other negotiating positions - on Chapter 27 - Environment and climate change, Chapter 28 - Consumer and health protection, and Chapter 10 - Information society and media.
According to her, the French proposal for EU enlargement to the countries of the Western Balkans would hardly apply to Serbia and, as she has added, would be difficult to apply to the negotiation process of Serbia and Montenegro as acceding countries.
She has added that the document refers to candidate countries such as North Macedonia and Albania, or to potential candidates – Bosnia and Herzegovina and so-called "Kosovo".
"If all Member States accept that proposal, it would mean that the European Council would have to include this new methodology as part of the negotiation framework when accession negotiations commence," Joksimović has said, recalling that Serbia became a candidate in 2012 and that accession negotiations began in 2014.
She has announced that she will speak with the French Ambassador, Jean-Louis Falconi, tomorrow, and that he would explain to her the details of how official Paris sees the process itself.
She has said that Serbia is interested in hearing everything that can advance the process not only for Serbia, but also for others as well, because Belgrade has no reason to hinder others in the process.
Joksimović has said that Serbia has a clear negotiating framework adopted by the 28 EU Member States, including France.
Minister has added that, if presumed that the French proposal is excellent, adopted and applicable to Serbia, the question raised would be "how and who would measure, and according to which criteria, the stage we are currently at in accordance with the new methodology."
Joksimović has recalled that Serbia has already undergone a methodology revision and that Serbia is the only one to which the principle that negotiations must start with the opening of the most difficult chapters - 23 and 24, and end with their closure, was applied.
"The criterion that these chapters are suspensive - which means that if there is no progress, other chapters will not be opened, was introduced for the first time in Serbia's case," she has said.
She has added that she does not know how the part of the document citing that the criteria would be stricter would be interpreted when "we already have this principle applied in Serbia's case".
"I do not know how it would be possible to make the criteria even stricter at that level, given that this mechanism already exists," the Minister has said.
She has warned that, if we were to say - the proposal is excellent, it does not matter and we will adapt, many would point their finger at Serbia and say that Serbia immediately gave up on its membership because it was never genuinely committed to the European path.
"This is not true, since the full membership is the leading motive of the European integration process for us. The reforms are also important - but you can implement them without full membership as the ultimate goal," Joksimović has said.
Asked to comment on the "green light" given to the new Enlargement Commissioner Olivér Várhelyi, she has said that this is great news because the Hungarian diplomat is, among other things, a consistent proponent of enlargement. According to her, he will have a positive narrative not only towards Serbia, but also towards enlargement.
Speaking about the new Minister of EU Foreign Affairs, Josep Borrell, she has said that the media are complicating things by saying "it is great that he is a Spaniard, he will surely be on our side".
"He will have to prove himself, since he does not represent Spain but the EU. He will bring a new vision that is not rigid, and will do everything to represent the EU as status neutral," the Minister has said, adding that the EU status neutrality was an acceptable mediation framework to Serbia in the dialogue with Pristina.
Joksimović has said she is surprised that, all of a sudden, everyone is emphasising access to structural funds as a good opportunity, and has recalled that the new conditions would be cumulative – there would be the stricter criteria, accession by stages, process reversibility and possibility of access to sectoral structural funds.
She has recalled that this is a bit strange at a time when the issue and debate on the access of the Member States themselves to the structural funds has not even been resolved among the Member States, since some EU countries have felt that some Member States should be denied access to the structural funds if they are regressing in the rule of law.
She has noted that it would be more logical to apply the reversibility of the process to the Member States in this regard, and not just to the acceding countries.
The Minister has recalled that Serbia is successfully using IPA pre-accession funds, which are much smaller than the structural ones currently intended for Member States, but that it participates in programmes such as Erasmus+, Horizon 2020, COSME fund for SMEs, European Social Fund, Investment Fund for the Western Balkans, as well as that Serbia is significantly involved in some of the EU's sectoral policies through agreements with Eurojust, Europol, Frontex, that it participates in energy policy, transport policy etc.
Therefore, according to Joksimović, the "non-paper" foresees for candidates for the opening of negotiations a good deal of elements of the current methodology of the accession process that applies to Serbia, but with slightly different modalities and stages.
Source: Tanjug