J. Joksimović and Nanobashvili: Georgia highly appreciates Serbia's experience in the European integration process
November 13 2019 | Belgrade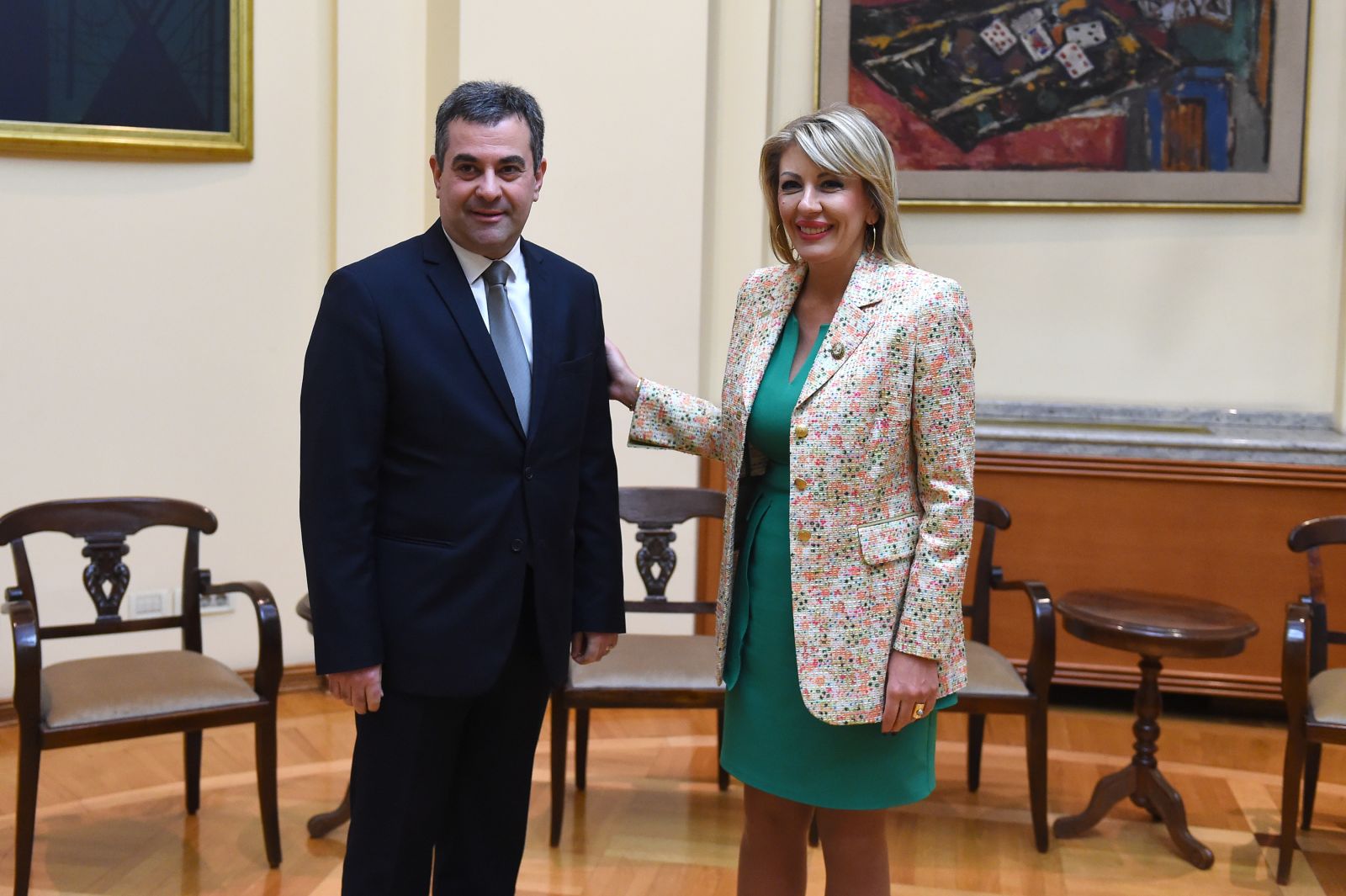 Minister of European Integration Jadranka Joksimović has received in a farewell visit Ambassador of Georgia, Ioseb Nanobashvili. They have discussed Serbia's plans for the continuation of the accession process, Serbia's experience in regards to European integration, bilateral cooperation and other topics.
Jadranka Joksimović has informed Ambassador Nanobashvili about Serbia's activities on its European path, especially emphasizing the dynamics of implementation of reforms and the opening of negotiating chapters. She has stressed that EU membership is a strategic foreign policy priority of Serbia, and has emphasized that the reforms in the accession process are being carried out with great commitment and a high degree of responsibility, especially in the areas of the rule of law and economy, because in this way the state and the society are developing and modernizing. She has also said that Serbia is ready to share its experiences from the accession process with Georgia, as well as with other Eastern Partnership countries interested in the accession process, despite it being based on a different contractual relationship and perspective with the EU.
The minister has thanked Georgia for its decision not to recognize Kosovo's independence. She has pointed out that Belgrade is ready to continue with the dialogue as soon as Pristina abolishes the unilateral and illegitimate decision to impose tariffs on goods from Central Serbia.
Ambassador Nanobashvili has pointed out that Georgia perceives Serbia as a candidate with the most serious prospect for EU membership. He has assessed that the experiences of Serbia from the European integration process are very valuable to Georgia, and has thanked our State for its readiness to share such experiences with other countries, thus contributing to their development. He has stressed that our State is a positive example of the manner in which the reforms are implemented, has emphasized the results we have achieved by their implementation and praised the clear commitment to continue with such reforms. Nanobashvili has stressed that Georgia's position in regards to non-recognition of Kosovo's unilaterally declared independence is consistent and that it will not change. He has also thanked Serbia for its support for Georgia's territorial integrity.
The Ambassador has thanked minister Jadranka Joksimović for her active participation and contribution at the Batumi International Conference in July this year, which marked 10 years since the inception of Eastern Partnership.
Joksimović and Nanobashvili have noted that Serbia and Georgia have traditionally good relations, which are confirmed through cooperation in the field of European integration and other fields, and that there is a mutual desire for their intensification, especially in the field of economic cooperation and more intensive bilateral visits.
Source: Tanjug