Training on the preparation of the Negotiating Position for Chapter 1
October 30 2019 | Belgrade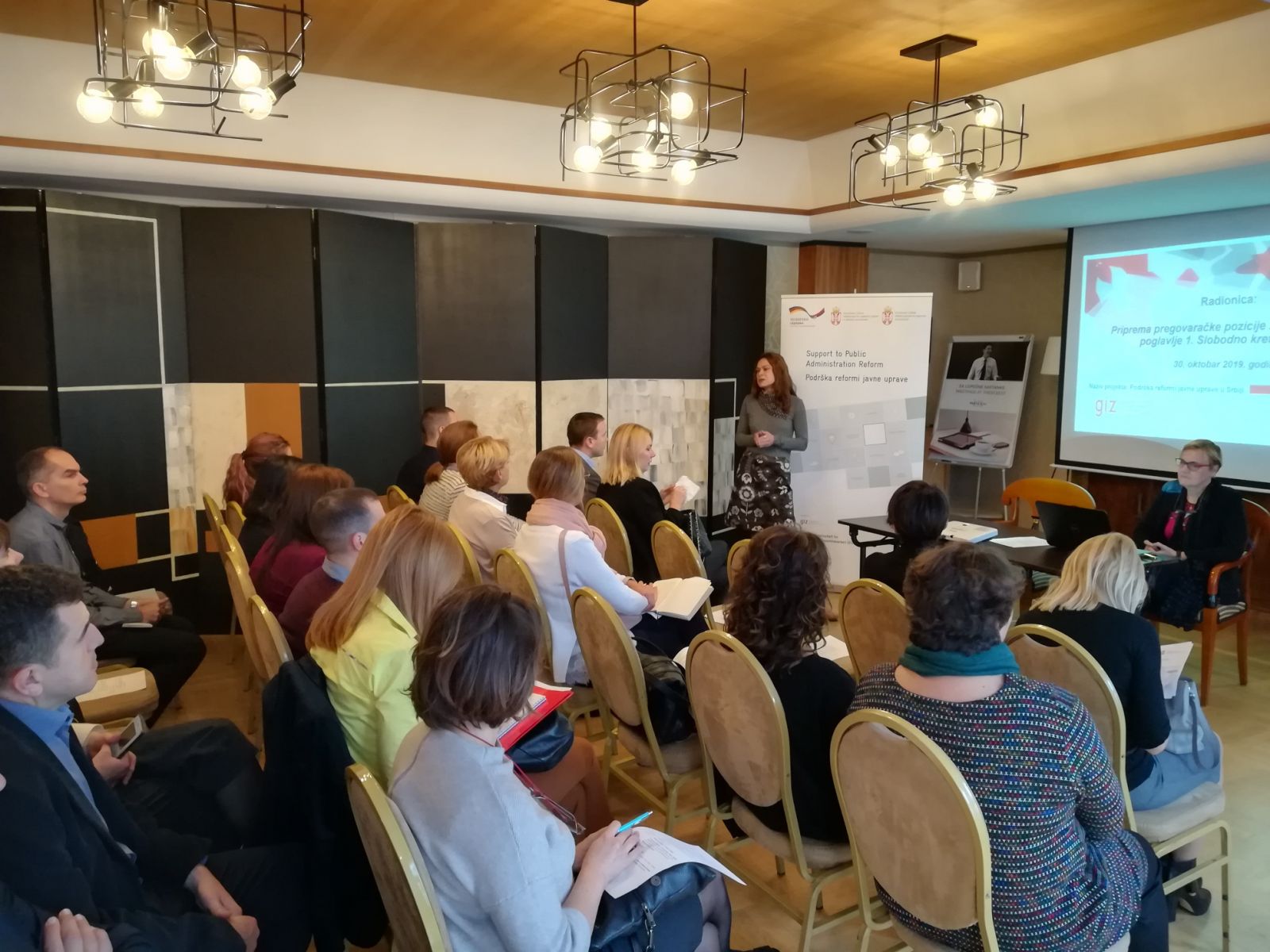 The Ministry of European Integration, in cooperation with the Ministry of Economy and the German Organization for International Cooperation (GIZ), has organised a workshop "Preparation of the Negotiating Position for Chapter 1 - Free Movement of Goods" within the project entitled "Support to the Public Administration Reform".
The main objective of the training course is to present the structure, content and supplements to the Negotiating Position for Chapter 1, as well as the best practices of EU countries regarding the so-called transitional periods, formal openings and benchmarks for the provisional closing of negotiations in this chapter.
The workshop was attended by representatives of the relevant ministry and other institutions tasked with negotiations relating to Chapter 1.