EU PRO Publishes Second Call for Proposals for Entrepreneurs, Micro and Small Enterprises
September 24 2019 | Belgrade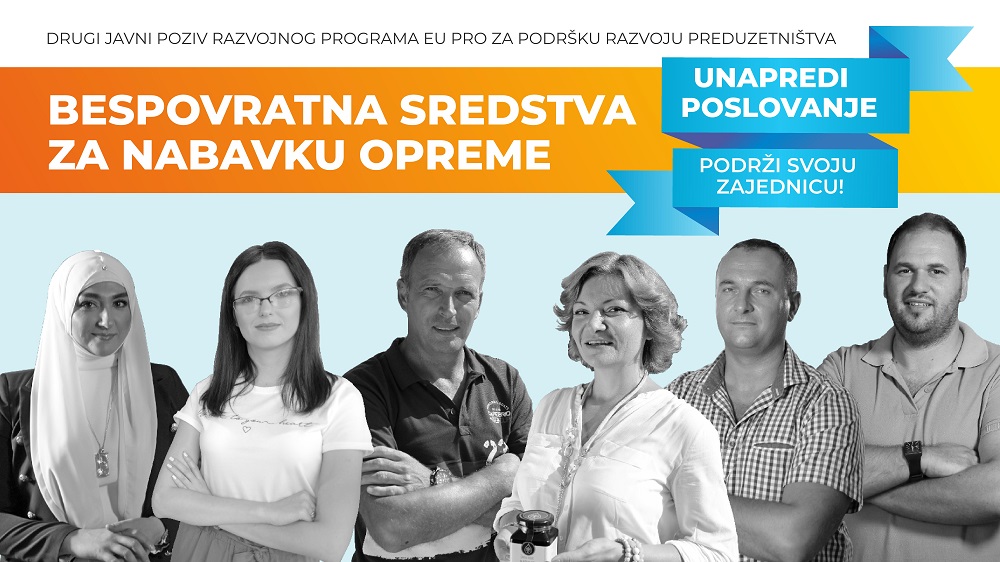 Small businesses get 2.5 million Euros to purchase equipment and provision of services
EU PRO Development Programme has published the second Public Call for Proposals for Entrepreneurs, Micro and Small Enterprises engaged in production, registered in the period 2014-2018 in 99 cities and municipalities that are included in the Programme.
Through this Call, open until 10 November 2019, the European Union (EU) will provide support to small businesses and improve competitiveness of the local economy in the amount of 2.5 million Euros. The purpose of allocated funds is to purchase equipment and provide services with the aim to improve production and market potential of business entities and contribute to increased employment.
"The European Union, through the EU PRO Programme, and in cooperation with the Government of the Republic of Serbia, will help entrepreneurs, micro and small enterprises to purchase or introduce new production technologies in order to increase productivity, improve the quality of existing or develop new products, and so become more competitive on the market and create new jobs," Olivera Kostić, EU PRO Programme Manager said.
To increase the positive social impact, entrepreneurs are encouraged to design and implement corporate social responsibility activities in their local communities.
The amount between 10,000 and 30,000 Euros will be provided for individual enterprise, while fast growing and export-oriented enterprises and entrepreneurs can apply for amounts even up to 70,000 Euros. The enterprises must be with majority domestic private ownership and have net profit at the end of 2018, as well as to have paid due obligations of taxes and revenues. Also, grant beneficiaries need to provide co-funding of 20 percent or 30 percent if they apply for funds exceeding 30,000 Euros.
"This is concrete support to the business sector and entrepreneurship at the local level, which is demonstrated by the fact that 106 enterprises received over two million Euros from the EU through the first Call to purchase equipment, with expected increase in revenues and exports at 9.4 million Euros and 2.3 million Euros, respectively. More importantly, they have created 115 new jobs and implemented a number of corporate social responsible activities helping schools, kindergartens and vulnerable populations in their communities," Olivera Kostić, EU PRO Programme Manager added.
More information about the call, eligibility criteria, application procedures and documents is available at EU PRO website: Second Public Call for Proposals for Procurement of Equipment and Provision of Services for Entrepreneurs, Micro and Small Enterprises, which will also include the schedule for info sessions to present the Public Call.