J. Joksimović: Serbia does not speak empty words but works on good neighbourly relations
July 30 2019 | Leskovac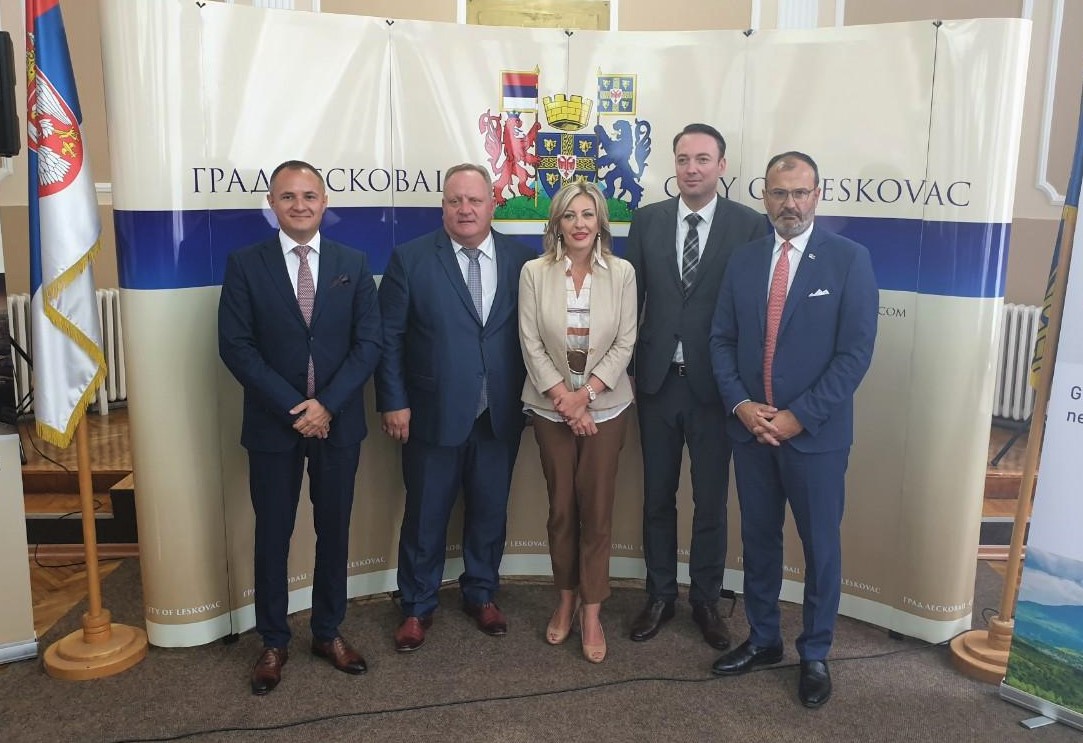 Serbia and North Macedonia have for the first time established cross-border cooperation, where the first public call for proposals has been presented today in Leskovac for organisations from Pčinja and Jablanica districts in Serbia and from North-eastern and Skopje region in North Macedonia. A total of EUR 1.2 million in grants has been allocated from EU funds for this call.
For cross-border cooperation with North Macedonia, a total of EUR 3.5 million has been provided through IPA 2016–2020, while municipalities have the opportunity to participate in programmes that will promote local employment, sustainable development, regional development, tourism etc.
Minister of European Integration Jadranka Joksimović has recalled that Serbia as a candidate country has had successful cross-border cooperation programmes with Croatia, Hungary, Bulgaria, Romania, Bosnia and Herzegovina, and Montenegro, stating that cooperation with North Macedonia is also very important.
"This is a signal that Serbia wants to develop its partnership coalition both in the region and across the globe. We want friends and sound and open political and economic relations, and as regards cooperation with North Macedonia – in addition to this, the beginning of integrated border management at the Preševo–Tabanovci crossing has been announced", recalled the Minister.
Joksimović has stressed that, in this way, Serbia concretely demonstrates that it realises everything it announces for the benefit of the citizens, because the point of regional development is to reduce inequalities and that all citizens feel the benefits of European integration.
"Serbia is opening chapters, using funds and is recognised as a frontrunner in the European integration process. North Macedonia is waiting for the launch of negotiations and Serbia supports its European path."
According to her, Serbia – unlike some, does not thwart others but rather supports European aspirations of the region; "we practice what we preach and we do not only declaratively advocate good neighbourly relations".
Joksimović has invited local governments to participate in this programme and to learn how to use EU grants.
Source: Tanjug