J. Joksimović received Norwegian Ambassador in farewell visit
July 05 2019 | Belgrade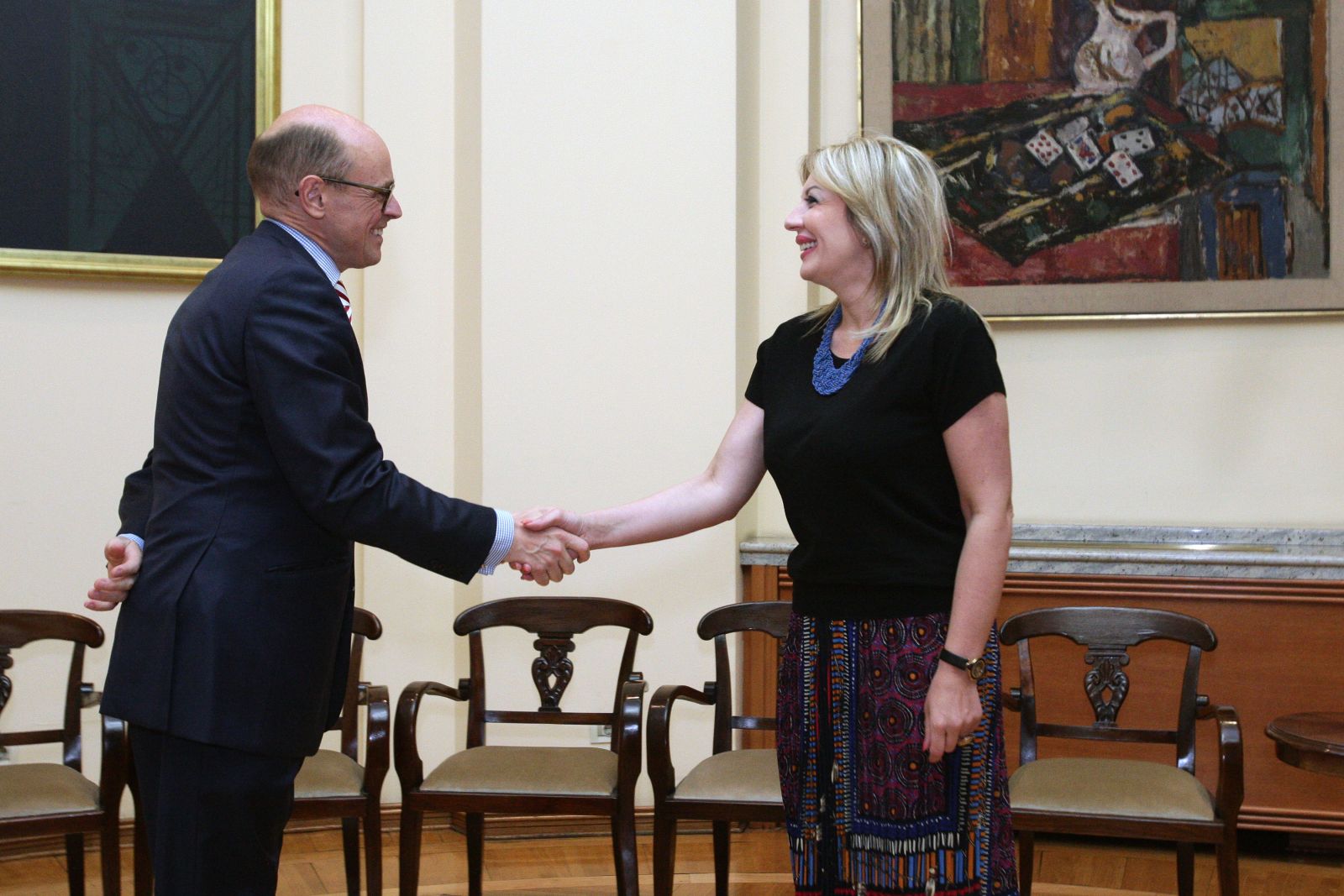 Minister of European Integration Jadranka Joksimović has received Norwegian Ambassador Arne Sannes Bjørnstad in a farewell visit. They have discussed Serbia's future activities in the field of European integration and cooperation of the two countries in the process, the effects of reforms being implemented, post-election atmosphere in the EU, bilateral relations and other current topics.
Jadranka Joksimović has thanked Norway for the assistance and support it provides to Serbia in the European integration process, despite not being an EU member state itself. The support is particularly significant in chapters 23 and 24 related to the rule of law, public administration, competitiveness, environmental protection, climate change and alignment of standards and regulations.
The Minister has stated that, since 2008, Norway has allocated more than EUR 100 million in grants for numerous projects and development assistance. It has mainly been directed towards internal development of the state, sustainable process of European integration and facing various global challenges – both during the accession period and once Serbia becomes part of the EU. She has particularly emphasised future cooperation in the area of local and regional development with particular focus on the development of the most underprivileged municipalities, especially in border regions.
The Minister of European Integration believes that the new composition of the European Parliament will keep the enlargement policy high on the EU agenda. She has also underlined that, in addition to the already technically prepared chapters, Serbia will prepare several more during the Finnish EU Council presidency.
Ambassador Arne Sannes Bjørnstad has stressed that Norway – although it is not an EU member – will continue to support and help the progress and the European path of Serbia, which, according to him, is a longstanding friend and partner. He has assessed that the reforms being implemented yield positive results and that they should be more dynamic, particularly in the rule of law. He has also recalled that Norway announced a call for proposals aimed at awarding grants for the Western Balkans for 2018, which, in addition to bilateral cooperation programmes, this time includes regional and cross-border initiatives.
Joksimović and Bjørnstad have confirmed that they are satisfied with the quality of bilateral relations, pointing out that there is always room for their further development.
The Minister has wished Ambassador Bjørnstad much success in his future professional career.
Source: Tanjug