"Applied Nostalgia" exhibition opens in Bucharest
June 06 2019 | Bucharest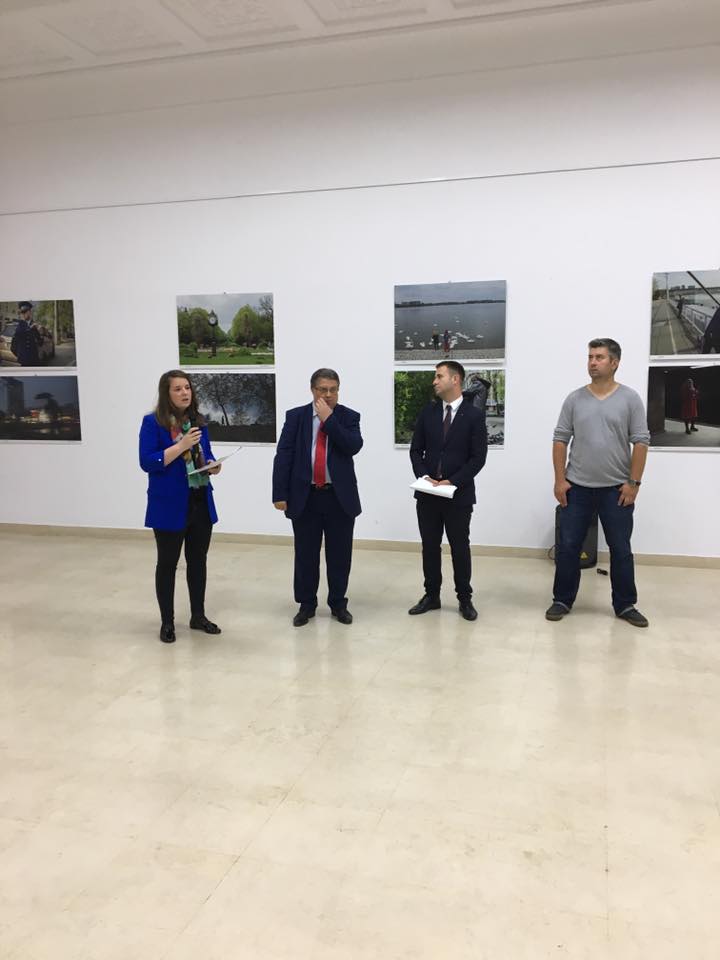 The 16th exhibition of photographs under the title "Applied Nostalgia Serbia - Romania", whose authors are Mitar Mitrović and Petru Călinescu, has opened in Bucharest, Romania's capital.

Opening the exhibition, Assistant Minister of European Integration Tamara Delić stressed the significance of cooperation in the field of culture and creativity between neighbouring countries in the year marking 140 years since the establishment of diplomatic relations between Serbia and Romania.

The Assistant Minister extended her appreciation to Romania for continuous and principled support to the territorial integrity and sovereignty of Serbia, as well as for the strong support to Serbia's EU accession process.
"It is vital for Serbia that Romania has kept the issue of enlargement high on the agenda of the presidency and we expect that additional negotiation chapters for which Serbia is technically ready shall be opened at the Intergovernmental Conference expected to be held at the end of June."

According to Tamara Delić, two renowned photographers faithfully portrayed the links and similarities between the two countries. The goal of the project Applied Nostalgia is precisely to portray the atmosphere of the selected cities, not with the aim of neglecting differences between them, but to indicate the applicability of the EU principle - "United in Diversity".

She also thanked colleagues from the Romanian Ministry of Foreign Affairs, the National Museum of the Romanian Peasant and the Embassy of the Republic of Serbia in Romania for their contribution to the realization of the exhibition in Bucharest.

At the opening of the exhibition, State Under-secretary of the Ministry of Foreign Affairs of Romania, Costin Radu Canţăr, Director of the National Museum of the Romanian Peasant, Virgil Ștefan Nițulescu, and one of the authors of the photos, Petru Călinescu, also took the floor.

Photos that visitors will be able to see at the Gallery of the National Museum of the Romanian Peasant in Bucharest until 16 June are part of the "Applied Nostalgia" project, which is a series of joint exhibitions of photographs created by famous artists from Serbia and the country presiding over the EU. The project idea is that an author from Serbia pays a visit to the capital of the country presiding over the EU, during which he/she takes pictures of places, events, scenes and people that remind him/her of Belgrade.

On the other hand, the author from the country presiding over the EU resides in Belgrade and takes pictures of what he/she recognizes as his/her own.

The opening of the same exhibition in Serbia is planned for 20 June in the Yugoslav Cinematheque.