J. Joksimović holds discussions with EU Member States' ambassadors and the Head of the EU Delegation concerning the EC Report
June 06 2019 | Belgrade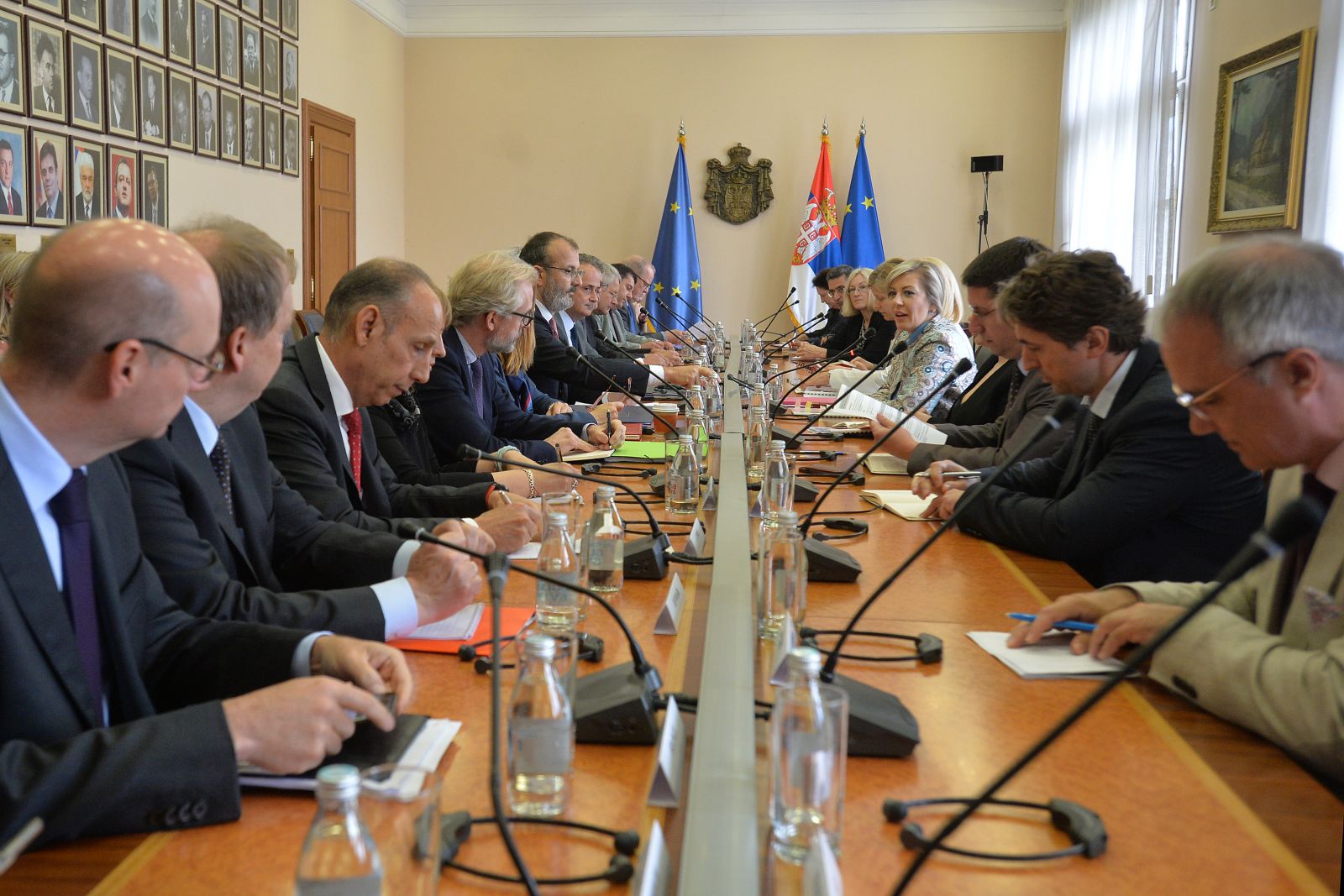 Minister of European Integration Jadranka Joksimović has held discussions with Ambassadors of EU Member States and the Head of the European Union Delegation to Serbia, Sem Fabrizi, on the latest European Commission Report and expectations from the continuation of the negotiation process.

The Minister, on behalf of the Government of the Republic of Serbia, reiterated assessments relating to the EC Progress Report - that overall, progress had been registered in the accession process, although we deem that more has been achieved than had been covered in the Report.

In particular, she stressed that progress had been noted in most of the chapters, which so far has not been sufficiently emphasized.

She highlighted that it was extremely crucial that we have heard the views of ambassadors of EU Member States and that the meeting was organized in a format involving the Head of the EU Delegation and diplomatic representatives from the Member States, which represented a clear signal that Serbia was absolutely open and ready for a constructive debate and an exchange of opinions, thus confirming the seriousness of our country as a candidate.

Fabrizi and the ambassadors of EU Member States expressed their gratitude to Jadranka Joksimović for an open and constructive discussion, while the minister thanked them for their readiness to listen to our presented opinions and arguments.

Joksimović has concluded that we are definitely expecting to open certain chapters we are prepared for by the end of the Romanian presidency of the EU Council.

Source: Tanjug