J. Joksimović: We are committed to the EU for peace and progress of our citizens
May 09 2019 | Belgrade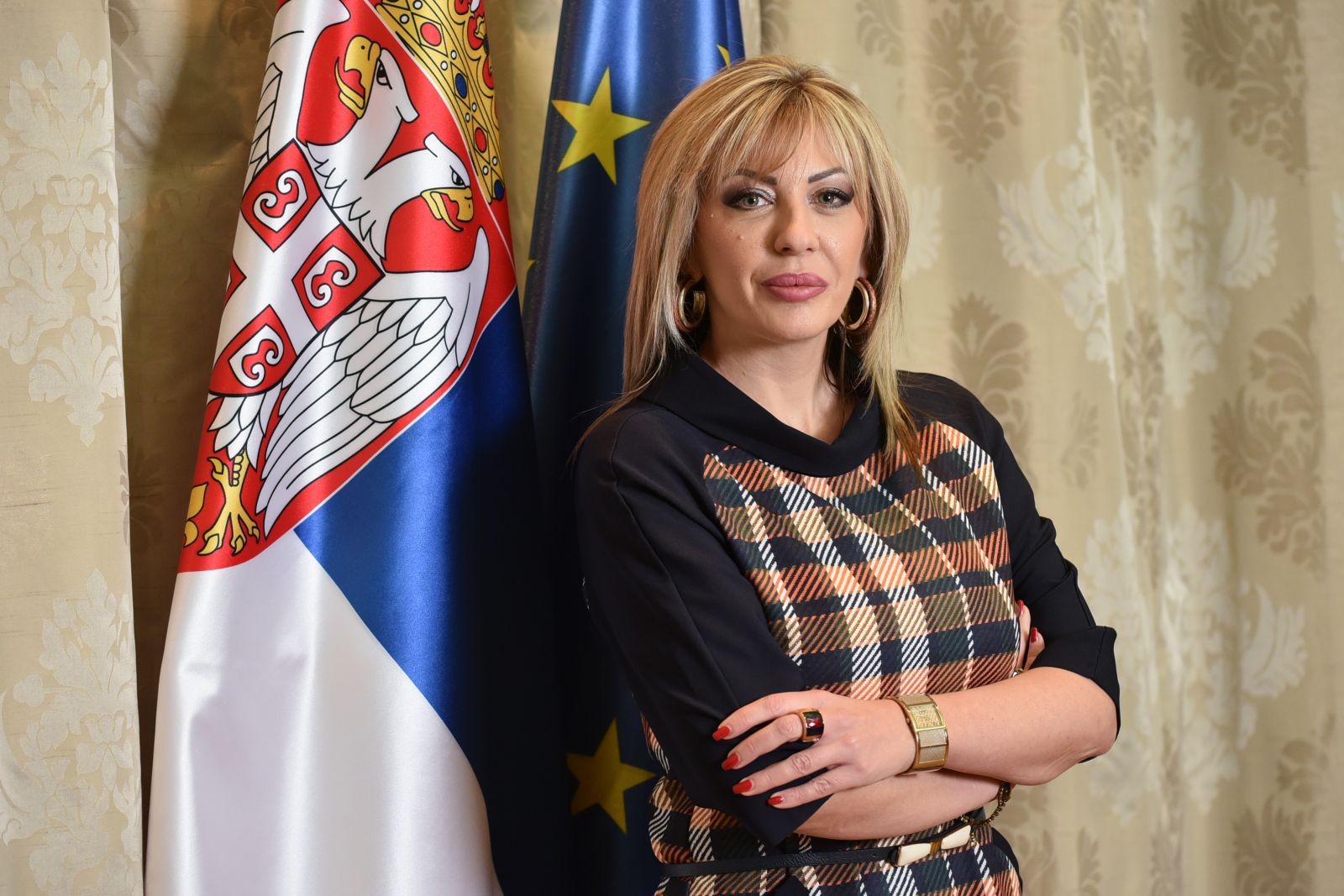 Europe Day that is also Victory Day marks, both symbolically and fundamentally, the greatest success of the European continent that had been war-torn for centuries: the European Union as the largest and still the most successful peace project, where democracies do not engage in war and where solutions are reached through established mechanisms of cooperation, dialogue and common interests, stated Minister of European Integration Jadranka Joksimović.
In her statement, she has emphasised that "Serbia is a country that has, both throughout its history and recently, shown that it has the capacity to regenerate quickly, which is why I believe that the EU also recognises Serbia's importance for the EU and Southeast Europe".
"Our decision to enter the process of European integration by opening official negotiations in 2014, by opening so far 16 out of 35 chapters, by signing the Brussels Agreement that we have implemented in good faith unlike Pristina, by actively participating in EU assistance during the migrant crisis, through constant positive reform impetus, stabilisation of macroeconomic environment, cooperation within numerous regional initiatives, through infrastructure connectivity and responsible and effective use of EU pre-accession funds and through promoting the EU as the largest donor and investor in Serbia, is undeniable and irrefutable evidence of sincere European political culture that is also entrenched in the Serbian political culture code, which respects and sees as an advantage the multinationalism, multiconfessionalism and multiculturalism we protect and promote", stated the Minister.
She has assessed that the EU has found itself in a stage of introvertedness and implosion, which is not good for anyone, adding that she believes the European elections will pave a clearer path of the EU and restore the leadership potentials of the EU, where credible, targeted, smart and sustainable enlargement policy will be a unanimous choice of the European countries.
"Serbia continues its reform work, we are expecting the European Commission Progress Report in late May, and the opening of some chapters by the end of June, chapters that we have prepared and deserve to open as EU's response to the strongly committed and responsibly resolved European integration policy of Serbia", concluded Minister of European Integration Jadranka Joksimović.
Source: Tanjug