J. Joksimović: Protest in Tirana – against peace and development in the region
May 09 2019 | Belgrade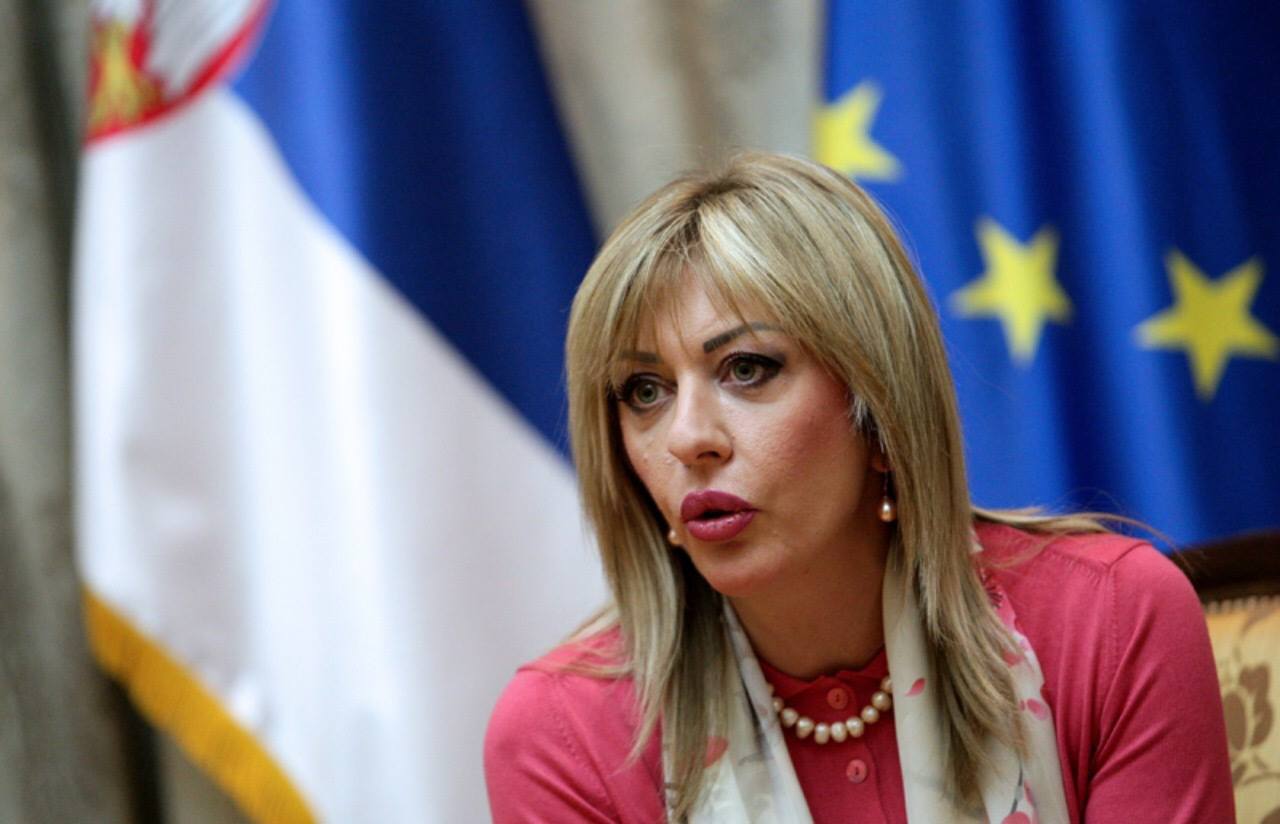 Protest organised in Tirana against Serbian President Aleksandar Vučić by Kosovo opposition movement Self-determination is a protest against peace, stability and development in the region, assessed Minister of European Integration Jadranka Joksimović.
In her statement for Tanjug, she has added that the protest also represents an attack on the modern European values and heritage to which both Serbia and Vučić are unconditionally committed.
"Coming to Tirana, Vučić has once again demonstrated a clear wish to fully contribute to regional cooperation, but it is becoming more obvious that European ideas of peace, cooperation and dialogue cannot be 'taken in' and truly accepted by all political proponents of the idea of Greater Albania, which undermines the foundations of a peaceful, whole and indivisible security of Europe", stated Minister Joksimović.
She has emphasised that "therefore, the EU, preoccupied with its own issues, must not become introverted and wait for the storm of such dangerous ideas from the Western Balkans' backyard to pass, thinking that the European house will not feel the consequences".
Source: Tanjug