The 8th Annual Forum of EUSDR will be held on June in Bucharest
April 22 2019 | Bucharest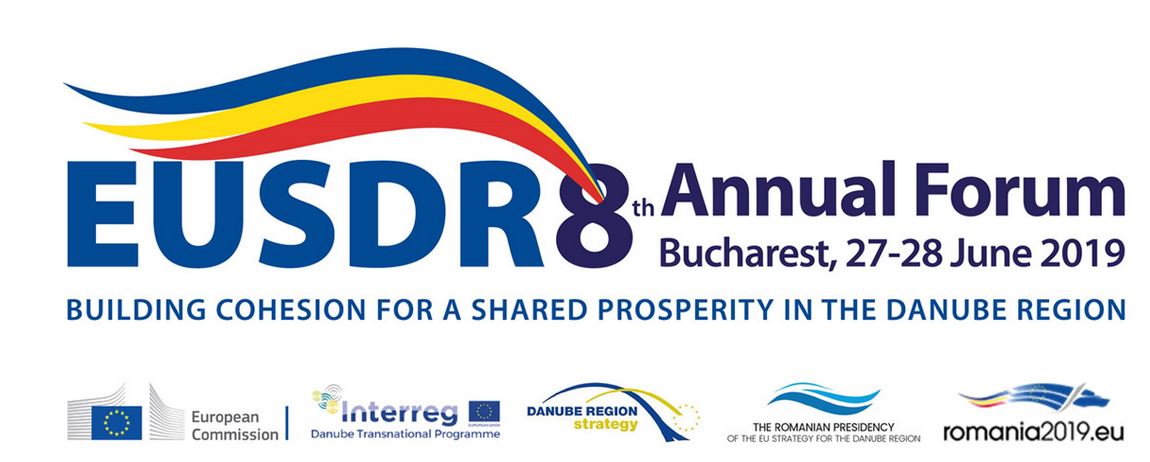 The 8th Annual Forum of EUSDR will be held on 27-28 June 2019 in Bucharest. The Forum will cover topics of particular importance for the Danube region: connectivity and regional mobility, economy, ICT, environment, tourism, links between Macro-regional strategies, EU mainstream operational programmes and the new Cohesion Policy.
The event will allow stakeholders to take stock of EUSDR progress and at the same time become involved in shaping the Strategy's future by sharing concrete proposals for the final stage of EUSDR's Action Plan Process of Revision within the public consultations.
The Forum will be preceded by a ministerial meeting that will take place in the morning of the 27th of June, where Ministers responsible for Economic Affairs of the participating countries will share views and provide strategic guidance for enhancing competitiveness and economic convergence in the Danube region.
For more information about the Forum and other side events such as the workshop on the capitalisation of DTP projects and Danube Participation Day, please check the website: http://suerd.gov.ro/en; registration is available HERE.