J. Joksimović: Great possibilities for cooperation and good relations between Serbia and Chile
April 13 2019 | Santiago de Chile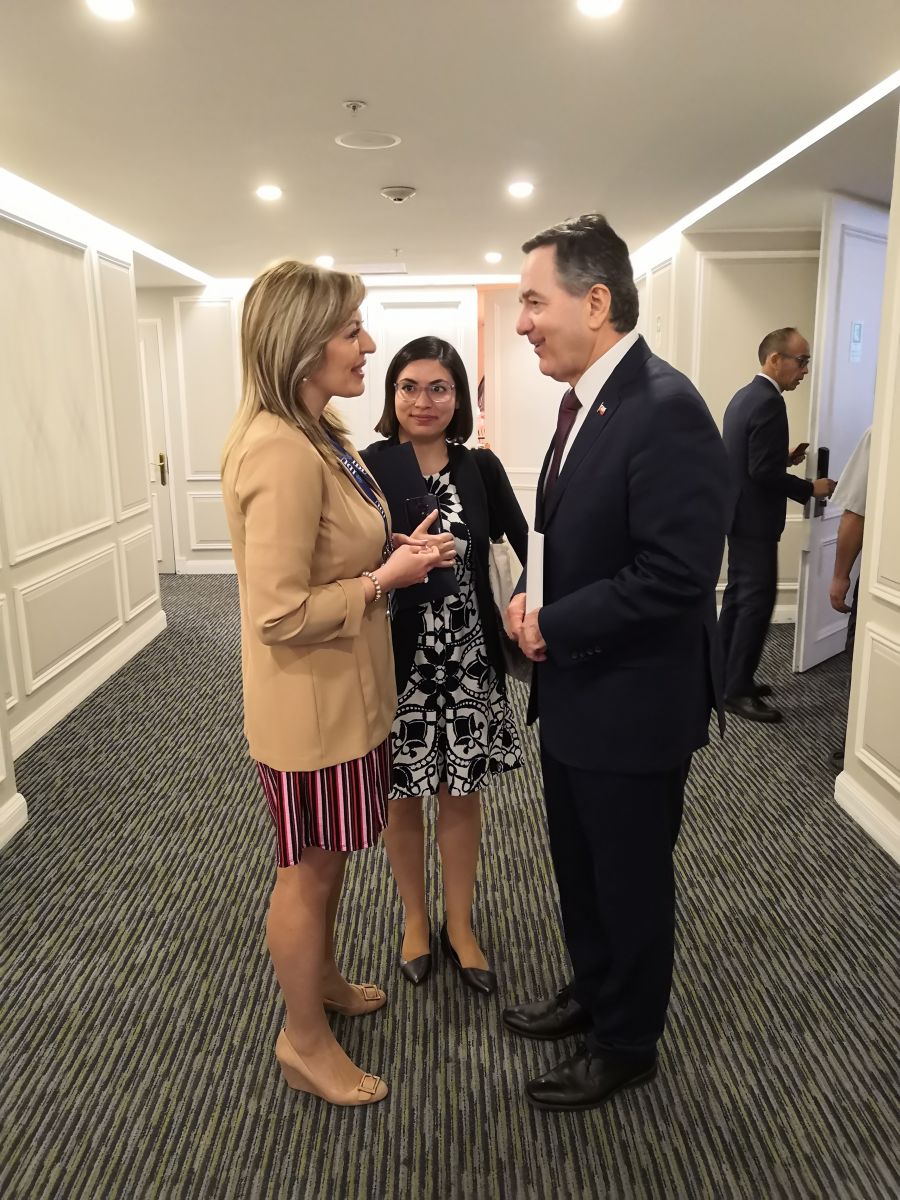 Minister of European Integration Jadranka Joksimović has participated in the Conference on Latin America held in Santiago de Chile, which was attended by a number of high representatives of the Republic of Chile, the Argentine Republic, the Republic of Colombia and the Bolivarian Republic of Venezuela, as well as by representatives of the European Union. The conference was held at a time of significant changes across Latin America, while some of the topics discussed were the new conservative era in Latin America as a model for the continent, developments regarding Brexit and defining future relations between Great Britain and the European Union etc.
During the working dinner with Chilean President Sebastián Piñera organised for the conference participants, Joksimović expressed her gratitude for the fact that Chile had not recognised the independence of so-called Kosovo and for Chile's principled support to Serbia regarding Kosovo and Metohija in all important multilateral forums. On behalf of President Aleksandar Vučić, she reiterated an open invitation to President Sebastián Piñera to visit Serbia, for which Piñera expressed gratitude and sent his regards to President Vučić.
On the margins of the conference, the Minister met with Chilean Minister of Foreign Affairs Roberto Ampuero, where they emphasised the importance of cooperation between Serbia and Chile in other areas of mutual interest, as well. Readiness to consider the opening of Serbia's diplomatic and consular representation in Chile in the following period was also noted, as well as the fact there is an integrated and successful Serbian community in Chile.
Source: Tanjug