J. Joksimović: I expect the EU to speak about enlargement with one voice
March 11 2019 | Bucharest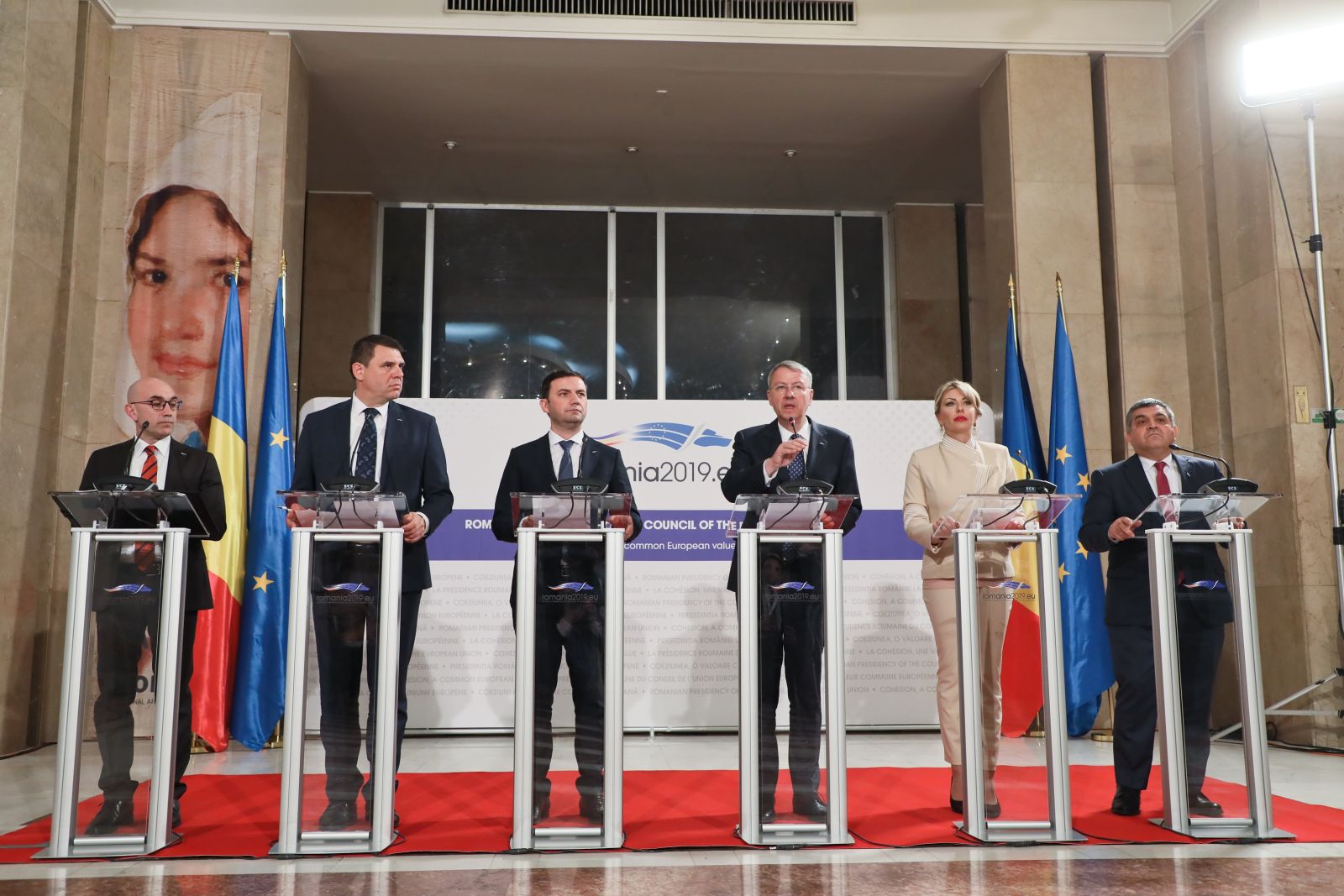 Serbian Minister of European Integration Jadranka Joksimović has said in Bucharest today that she expects the European Union to start speaking about enlargement with one voice.
At an informal meeting of ministers and state secretaries in charge of European affairs of EU candidate countries, she has said that Serbia expects the holding of an intergovernmental conference by the end of June and the opening of some of the chapters. "We expect from the European Union to start speaking about the future of enlargement with one voice, so that we, as candidates, can prepare a realistic reform agenda and behave according to the expectations of our people," said Minister Joksimović.
Recalling that Serbia has been mentioned in the EU Enlargement Strategy as the frontrunner, i.e. as the leading country in that process, she has stressed that enlargement is in the best interest of both the EU and candidate countries.
Minister Joksimović believes that enlargement is necessary in order to have a strong and efficient EU, capable of dealing with all the current problems, both at the global and the regional level.
She believes that internal EU reforms can take place in parallel with the continuation of a credible enlargement process.
"We have always thought about it as a process that strengthens both sides. Throughout the course of history, we have witnessed different phases of the EU, and we do not think that this phase of the EU, in which it faces many challenges, is overly difficult. We hope that the EU will successfully overcome all the challenges and continue with a credible enlargement process. As regards Serbia, I want to assure you that we will continue to show a high level of commitment to the work on the implementation of reforms. Our work and results, especially regarding the rule of law and economic reforms, show that we are working seriously," stated Joksimović.
Serbia fosters realistic expectations for the first half of 2019, i.e. during the Romanian EU Presidency, the Minister has stressed.
"We think that a large number of reforms that we have undertaken and that we will continue to implement throughout this year provide strong proof to EU Member States that they should continue with the opening of chapters with Serbia. We think that an intergovernmental conference will be organised by the end of June, and that we will open two or three chapters. We will see what will happen, but these are our expectations," said Jadranka Joksimović.
She has stressed that Serbia is also facing various additional challenges on its European path, which concern regional stability and Chapter 35, i.e. relations with Pristina and the Brussels Dialogue.
"Serbia has fulfilled all its obligations under the Brussels Agreement; however, Pristina unfortunately adopted a new platform for the dialogue in its parliament a few days ago. This platform does not take into account the Brussels Agreement, and even undermines it in a way. We are now wondering how to proceed. I think that, in a situation like this, a compromise will not be easily reached. It is not only important to talk in a European way, but also to behave and act in a European way. Serbia is acting accordingly, and we have invested a lot of political will and efforts to reach a sustainable compromise solution. In any case, Serbia will continue to behave constructively in the region," Minister Joksimović has concluded.
The Minister has concluded that, despite all the difficulties and taking into account the reforms Serbia has undertaken and the contribution to regional stability, this year may be a favourable and positive one for Serbia's European path.
In addition to Minister Joksimović, the meeting has also been attended by the representatives of the European Commission, Romania - as the country holding the EU Council presidency, Albania, Northern Macedonia, Montenegro and Turkey.
Source: Tanjug