J. Joksimović: Serbia is a serious country and does not run a day-to-day policy
January 09 2019 | Belgrade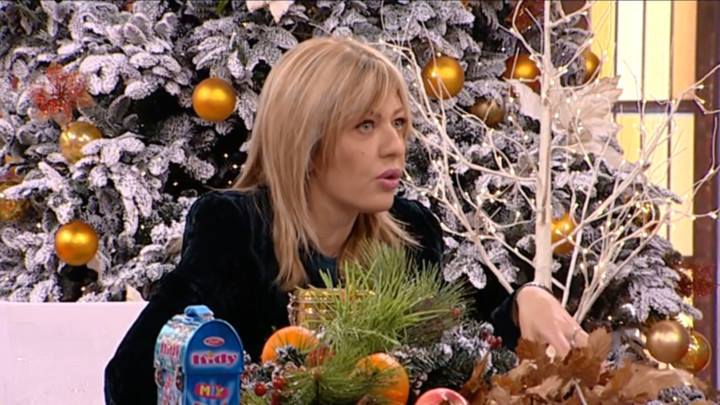 Minister of European Integration Jadranka Joksimović has stated today that Serbia will not give up on its commitment to join the European Union, stressing that no serious country changes its policy "from day to day".

"In order to be a serious state and government, you cannot react to every problem and challenge by being frustrated, dissatisfied, mad, angry, saying "now we do not want to", and so-forth. When someone says "let's say so long" to the European Union, I am just afraid that they might actually bid us farewell", said Joksimović, commenting on certain statements involving the re-examination of the policy towards the EU due to its approach to Serbia.

According to her, such statements are expressed without much thought.

"Of course you should always say what you disagree with. My principle is that it is not important to publicly say what I have to the EU, it is vital for me to say this to them eye to eye and tell them what our frustrations are, and not share these frustrations with our citizens and lower their trust in the EU. Let's say these things where they need to be said, so as to be honest partners", she highlighted during her appearance on TV Pink.

She has pointed out that, due to the current circumstances, the European Union has turned more to itself and become introverted, but that the mistake should not be made thinking that it does not see and that it is not aware of the unilateral and unlawful moves taken by Pristina.

"In Pristina, in more than 20 years, various "builders of democracy, peace, security" have only achieved a serious collapse of fundamental European values. Do not think that the European Union does not see and know this. I think that they are now unfortunately preoccupied and have become introverted because of what is happening within the EU", said Joksimović as a guest of TV Pink.

Regarding Pristina and Tirana and their moves, she has stressed that they pose a serious problem for the EU and undermine the concept of European security, European peace and the order of stability in the Western Balkans. According to her, the EU has no substantial tolerance for Pristina's unilateral moves , adding however that it is not sufficiently focused on the matter and that there has been no concrete action in that regard, which has further aggravated the situation.

"Albania hopes to start negotiations with the EU. After such actions, I am not sure that they will be able to achieve it, and if they do, then the question arises as to whether this is indeed the order based on European peace and security that we have built together", noted Joksimović.
She has said that the European Union quite clearly understands what is happening and what danger that poses, not only for this region, but also because it lies within the EU.

"I would not completely underestimate their understanding of what is happening here. Unfortunately, the circumstances at this moment are such that they are turning to themselves and their problems, but that is why we are working every day to inform and report on what is really happening", she said.

Serbia has shown that it is maximally flexible, pragmatic, but, as she has stressed, it adheres to certain principles.

"That is why I have said: Serbia is walking in high heels of principles, aiming to return to the state before Pristina made unilateral moves", she stated.

As regards the results of the latest survey, which showed that 45 percent of EU citizens opposed and 43 percent supported enlargement, the Minister has pointed out that there are countries that have long been against enlargement, including Denmark, the Netherlands and Belgium, but that there are members extremely prone to enlargement, such as Hungary, Slovakia and Romania, which truly support the enlargement policy.

It should not be considered that Serbia's EU membership is the reason why these citizens do not want enlargement to happen, she has said, adding that the reason for opposing enlargement lies in the changing social and political atmosphere in some influential EU Member States following the migrant crisis.

Joksimović has emphasised that now that Romania is taking over the six-month presidency of the EU, she believes that the country will utilise the presidency to showcase its capacities even though it will have the most problematic EU issues on the agenda, such as Brexit, preparing for the EU budget 2021-2027 and European Parliament elections scheduled for 26 May.

She has explained that the European elections imply the election of the pillars of the EU, such as the European Commission and Commissioners, according to the balance of power among the parties in the European Parliament, further stressing that all this is a fight for the right to decide on and define EU policies on various issues, including the issue of enlargement.

"There will be serious shifts on the political scene, both in respect of EU Member States and the EU in general, but I believe that the enlargement policy will not be taken off the agenda. We will see at what pace this process will be moving, but I believe that it will remain a current topic and I believe that, with its capacities, Serbia will continue its stable path through reform, administrative, human, geo-strategic and security contributions", she stated.

The issue of the opening of Chapter 31 concerning foreign, security and defence policy has, according to her, taken a significant political tone, although this was not the case earlier.

"This was a chapter that states opened and closed with ease. In the meantime, international relations have become more complicated, namely relations have tightened both at the level of the European Union and other global partners, in this case, primarily the Russian Federation", she stated.

She has expressed regret that the media are simplifying the story.

"The media reports mostly sound like this - since we do not want to impose sanctions on Russia, we cannot open Chapter 31 and so on. This chapter covers a much wider spectrum than the current restrictive regime towards Russia", indicated Joksimović.

She has recalled that the report based on the screening initiated four years ago should cover the analysis of the level of alignment of our parameters with the common foreign and security policy of the European Union and that this screening report is a prerequisite for the work on the negotiating position and initiating preparations for the negotiation chapters.

"Of all the membership candidates, Serbia has the largest number of participants in EU peacekeeping missions. We have members in four peacekeeping missions. We are the first country in the region by the number of participants in peacekeeping missions, the first country in the region that began preparing for civilian missions and the first in the region to begin aligning our strategic documents - documents concerning defence and security - with the EU strategy", stated the Minister.

She has explained that this means that Serbia's foreign policy priority is EU membership, which defines the framework of these national, defence and security documents.

"This is a significant contribution from Serbia to the common foreign security policy, so I think that reducing this matter only to alignment with declarations that are mainly related to issues that somewhat concern Russia or some other countries is not a sufficient reason to say that Serbia is not aligned and that it is not aligning with the common security policy", stressed Joksimović.

She has said that Serbia has, in a very clear, responsible and sufficiently explicit manner, explained why it is not committed to joining the sanctions against Russia and that this is something that does not have to be done at this stage, even under the negotiating framework.

According to her, countries that have such demands, including Poland, Lithuania and Latvia, have their own historical and "not so easy discourse with Russia" and they have different expectations for their own reasons.

Serbia, she has explained, does not share such historical experiences with them and in this regard tries to protect its political and economic interests.

"At this stage, I think there are enough elements to update this report on Chapter 31, because it was made in 2014, and to take account of everything that Serbia has done in the meantime in terms of contributing to the common foreign security policy", she noted.

The Minister has pointed out that Serbia delved deep into the reform process in 2018 and achieved more in the area of ​​the rule of law in this one year than in the previous four years altogether.

She has stated that the reform process will remain a priority and that a number of laws will be under preparation.

"We will continue with intensity; numerous, substantive laws will undergo preparation. They will be related to judicial reform, i.e. constitutional amendments; the law on the prevention of corruption, the law on the origin of property, which are all key regulations, will undergo preparation. We are actively preparing negotiating positions for several more chapters. We are preparing the negotiating position for Chapter 28, dealing with consumer protection, which will introduce order in the field of consumer rights and obligations of those who are on the market", she said.

Asked if Croatia will be impeding Serbia's path to the EU, the Minister has said that this is a question for the government in Zagreb, stressing that the relationship between the two countries is undoubtedly heavily burdened by the past, that they will probably never agree on the interpretation of the past, but that this does not mean that they should not cooperate in the future.

"These are not only unacceptable but also devastating matters, but I always try to see what we can do better in the future, because we are neighbours, we depend on each other, we have a significant minority in Croatia and we have Serbian citizens of Croatian nationality, and they should be the link, not the point of separation. President Vučić has shown good will in this regard, but I am not sure the other side has; but do not think that this has gone unnoticed in the EU", she said.

She has pointed out that Croatia as an EU member has the advantage in a way - it has a greater power of decision as a Member State, which undeniably is an advantage of membership, "but you participate in the decision-making process and it is not fair to abuse and use it for the matters of bilateral relations. They should be dealt with bilaterally, which means that we should sit down and agree on issues".

She has emphasised that Serbia has done a lot of good things in that sense, but that it remains to be seen what will happen in the future.

"I would not single Croatia out now; I think that it is in their interest too that Serbia progresses, that this is the interest of this region, so we will see how this relationship turns out", she stated.

The Minister has stressed that citizens should understand that political relations in the international arena have become very complicated and that the situation is not at all comparable to the situation in the past three or four years.

"In that sense, we need to be very careful and extremely cautious and, as before, run a responsible policy and avoid certain bad scenarios. We need to be very careful, while citizens can have trust in further pursuit of a responsible policy, with a focus on European integration, led by President Vučić and the government as part of the executive branch of government", concluded the Minister.
Source: Tanjug