J. Joksimović: Relatively satisfactory negotiation pace, no slowdown
December 26 2018 | Belgrade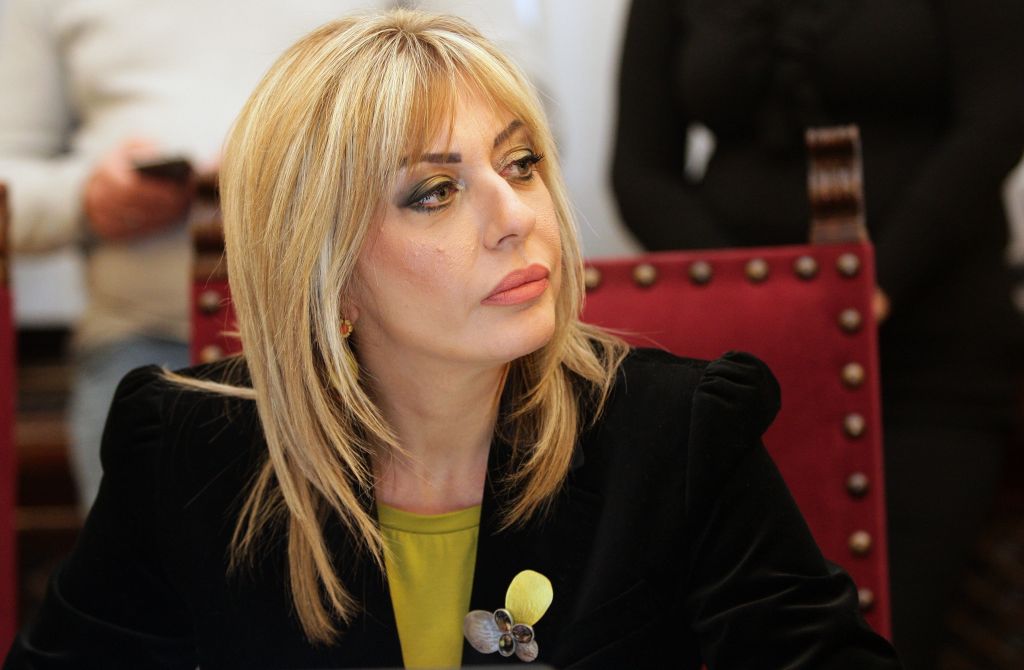 Minister of European Integration Jadranka Joksimović has stated today that Serbia can be relatively satisfied with the pace of negotiations with the European Union in 2018, during which four chapters have been opened, stressing that the reforms will be actively implemented over the course of the next year, regardless of the challenges in the EU.
"I think we have worked well this year. I am sorry that this has not resulted in the opening of a larger number of chapters, but the pace has been maintained, it has not slowed down and, given the whole range of events in the European Union, I believe that Serbia has used this year well", stated Joksimović at the Parliamentary Committee on European Integration, speaking about the current situation in Serbia's negotiations with the EU.
She has stated that Serbia will actively implement its reform agenda over the course of the next year, regardless of the situation and challenges in the European Union, namely, those relating to the elections for European Parliament, the withdrawal of Great Britain from the EU and the establishment of a new Union budget for the period 2021-2027.
"Next year will be challenging for the EU, which may reflect on the enlargement policy, but we will not slow down nor will we enter a phase of depression. While I am in charge of this process, do not expect any depression on my part", stated Joksimović.
The Minister has said that she can claim with full credibility that a lot has been accomplished this year, especially in terms of essential reform elements in the field of the rule of law, stressing that, as regards the rule of law, Serbia has nothing to be ashamed of because it is moving on the right path.
Her belief is that Serbia has achieved substantive progress in the rule of law, even in relation to the previous three years, but that the same number of chapters was opened as then, which, in her words, sends a signal that scepticism towards the enlargement policy prevailed and influenced the opening of chapters.
Stating that four chapters have been opened, which is a satisfactory result, Joksimović said that many expected more having in mind statements of EU officials, which is legitimate and understandable, adding that there was also a "shift" in the EU itself, especially right before the European Parliament elections, Britain's withdrawal from the EU, as well as due to migration and preparations for the Union's 2021-2027 budget.
She has added that some citizens of EU Member States do not support enlargement, which has been reflected in the latest survey according to which 45 percent of citizens oppose enlargement, and 43 are in favour.
"These are the things that have already marked the focus and introvertedness of the EU towards its own challenges, and this will continue in the first six months of the next year, because it is a milestone that defines the EU's position on Brexit, the budget ...", said Joksimović.
She has recalled that the Enlargement Strategy was adopted in February, where Serbia was recognized, together with Montenegro, as a frontrunner in the Western Balkans, that 2025 was mentioned as a potential year of membership, and that this year a summit was held in Sofia dedicated to countries of the Western Balkans.
"On the surface, it seemed that this year would bring an accelerated pace, although I already knew from experience that whenever there is a lot of talk on the surface and principles and calls for new documents, the pace itself does not reflect these great principles. And this has happened for various reasons", said Joksimović.
She has also recalled that enlargement was high on the agenda of the Bulgarian and Austrian European Council presidencies this year, and that Romania, which will take over presidency on 1 January, will put enlargement and the Western Balkans on its agenda as well.
Speaking about the criteria by which the Member States were guided in deciding how many chapters would be opened, Joksimović explained that chapters 23 and 24 on the rule of law are being weighed at all times, as is Chapter 35 related to the implementation of the Brussels Agreement.
She has recalled that Serbia is the first country to which the principle of opening chapters 23 and 24 first has been applied, adding that these two chapters are analysed before the Member States biannually.
She has assessed that the European Commission's report on these chapters, published in April this year, was balanced and that it noted no progress but also no backsliding in any area.
"I did not see it as a major criticism, because in some parts of the action plans we were over-ambitious", she noted.
Joksimović has said that the rule of law is very susceptible to perception, particularly of those who observe it on the side only as a series of implemented activities where some are delayed and others are not.
"With regard to chapters 23 and 24, there is no uniform model to align with, but rather efforts to find among the best EU practices a modality that is applicable and that would function in the context of a specific political culture and social sensibility of a given country", Joksimović stated.
In that sense, according to her, Serbia has received confirmation that constitutional amendments in the field of judiciary were developed in accordance with the best principles and practices in European countries, as confirmed by the Venice Commission.
She has also said that, at the latest Intergovernmental Conference held on 10 December, 19 countries consented to the opening of three chapters, while some did not give approval even for one, but that a consensus was reached to open two.
She has recalled that Chapter 13 - Fisheries and Chapter 33 - Financial and budgetary provisions were opened at the first Intergovernmental Conference at the beginning of the year, while chapters 17 and 18 on statistics and economic and monetary policy were opened on 10 December.
Joksimović has also conveyed that several negotiating positions have been prepared, namely for chapters 9 - Financial services, 2 - Free movement of workers, 4 - Free movement of capital, 14 - Transport policy, 21 - Trans-European networks, while the preparation of Chapter 28 - Consumer protection is under way, adding that she believes it will be prepared during the first six months of the upcoming year.
Talking about the dialogue between Belgrade and Pristina, which is being monitored through Chapter 35, Joksimović said that, at this moment, this chapter can only record a stalemate in the dialogue because Pristina has violated the CEFTA and SAA, as well as other regional arrangements and agreements from the Brussels Dialogue, through unilateral and unlawful actions.
"Our position is clear - until they return to the table under the conditions we have held the negotiations so far, Belgrade is not responsible for the stall in dialogue", underlined Joksimović, adding that she believes that this chapter was not taken as a deficiency when deciding on the number of chapters to be opened.
Speaking about IPA funds, the Minister has said that Serbia receives on average approximately EUR 200 million in grants annually.
She has added that very important projects are financed from these funds and listed only a few: a malignancy prevention project in the hospital in Požarevac and the hospital in Vranje, waste-water treatment system projects in several locations throughout Serbia.
The Minister has also said that local self-governments need to be aware that these funds are available if they propose good projects and that they do not have to seek money from the budget or borrow.
"Member States have access to EU cohesion funds, from which they can draw around EUR 2-3 billion, but in order to be able to use these funds, they had to prepare well before full membership. That is why it is vital that we act responsibly now", concluded Joksimović.
Source: Tanjug