EU and Serbia signed IPA 2017 package amounting to over EUR 97 million
December 17 2018 | Belgrade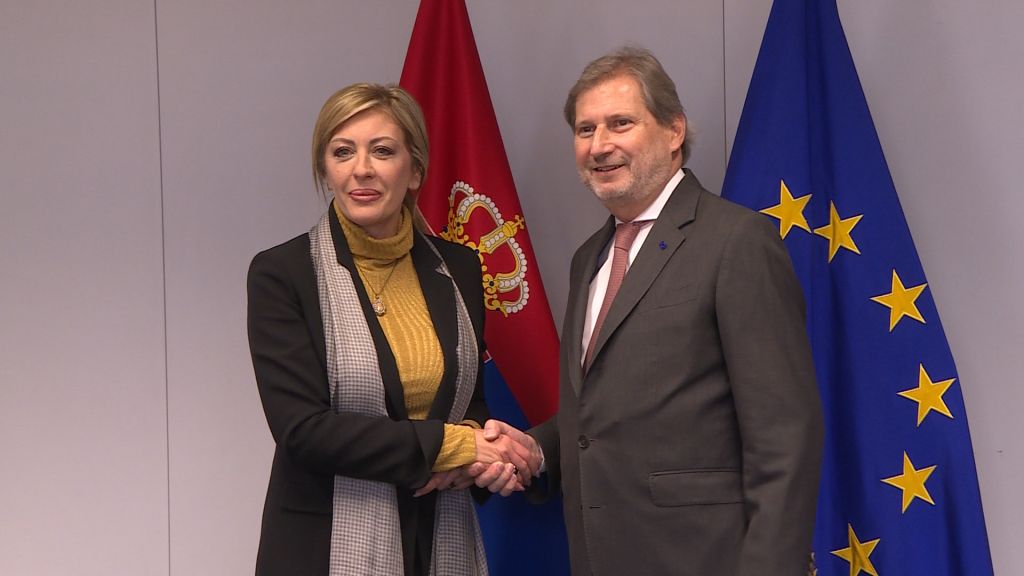 Minister of European Integration Jadranka Joksimović and Commissioner for European Neighbourhood Policy and Enlargement Negotiations Johannes Hahn have signed an agreement in Brussels as part of the 2017 Instrument for Pre-accession Assistance amounting to over EUR 97 million.

The money will be used in the areas of energy and environmental protection, as well as for participation in EU programmes (Cosme, Horizon 2020, Erasmus+), stated Joksimović and Hahn.
At the signing of this part of IPA 2017, Minister Joksimović underlined that the aforementioned EUR 97 million would be allocated for vital development projects and the sustainable development of Serbia.
"The most significant part of this package amounting to EUR 49.6 million is intended for the financing of the gas interconnection between Serbia and Bulgaria. This is one of the most crucial projects that should support energy diversification in Serbia, stability in supply and the strengthening of gas infrastructure. This is of utmost importance for the citizens of Serbia", said Minister Joksimović.
The second part of the funds amounting to over EUR 28 million relates to environmental projects and will be directed to waste-water management in Brus and Blace, the waste-water treatment system in Kraljevo, and to numerous projects in the field of environment (waste separation) in 19 municipalities in Serbia.
"These are extremely significant issues that show citizens at the local level what the process of European integration means and why it represents the best support to our development process", told Joksimović.
Minister Joksimović stressed that, despite the attention given to political issues that have been burdening Serbia's European integration path in the past several days, the country has continued to focus on its own development.
"Unlike some in the region, we perceive things differently - through development, cooperation, compliance with principles and, above all, the interest of our citizens. Only in this way can we work towards a better future of our country and all citizens", said Joksimović.
She expressed her hope that Serbia's European path would continue in a stable pace in the upcoming years and improve the life of citizens.
Source: Tanjug