J. Joksimović: Beginning of the implementation of the concept of unification
26. November 2018. | Belgrade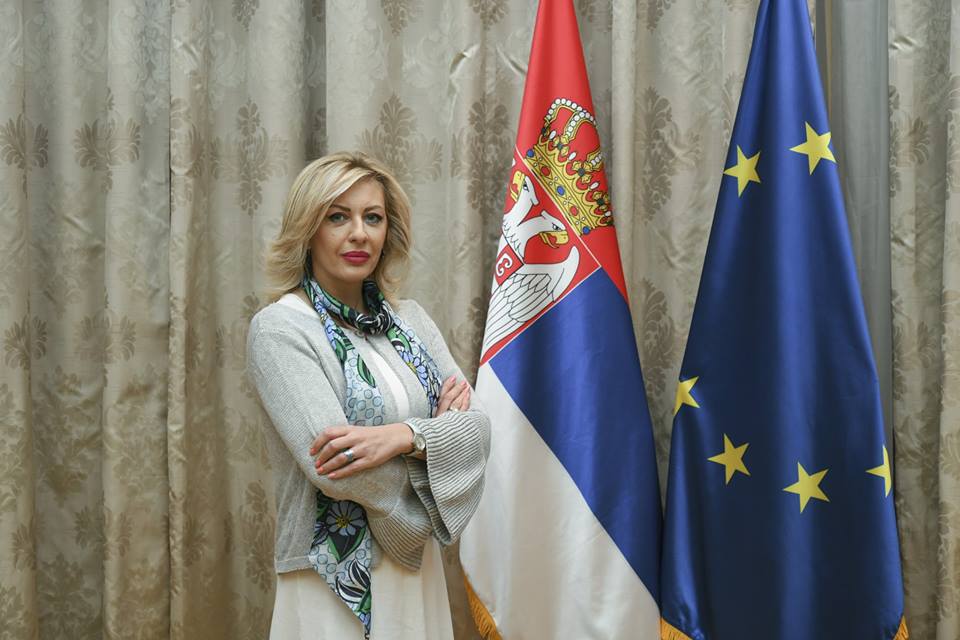 Minister of European Integration Jadranka Joksimović has assessed today that agreements between the Albanian and Pristina governments, including those on the elimination of customs duties and forming of the joint Foreign policy action fund, represent the beginning of the implementation of the concept of unification of so-called Kosovo and Albania.
"By all items of signed and planned agreements, particularly the Foreign policy action fund of so-called Kosovo and Albania towards achieving full EU membership by 2025, in direct, open, and apparently financially secured way, this signifies territorial expansion", Joksimović told Tanjug.
She has said that the goal is to completely undermine the multiethnic principle and European order of peace and stability in the entire Western Balkan region, as well as the European order of common security, democracy, rule of law, social market economy, value and freedom where security is inextricable and freedoms are based on full respect of all human rights.
"This is the beginning of the collapse of the foundations established by OSCE and EU that make Europe whole and free", stated the Minister.
Representatives of so-called Kosovo and Albanian governments have signed in Peć today several agreements on border liberalisation, customs regulations and mutual recognition of driving licences.
Source: Tanjug