Jadranka Joksimović on voting in Interpol: This is Serbia's victory!
20. November 2018. | Belgrade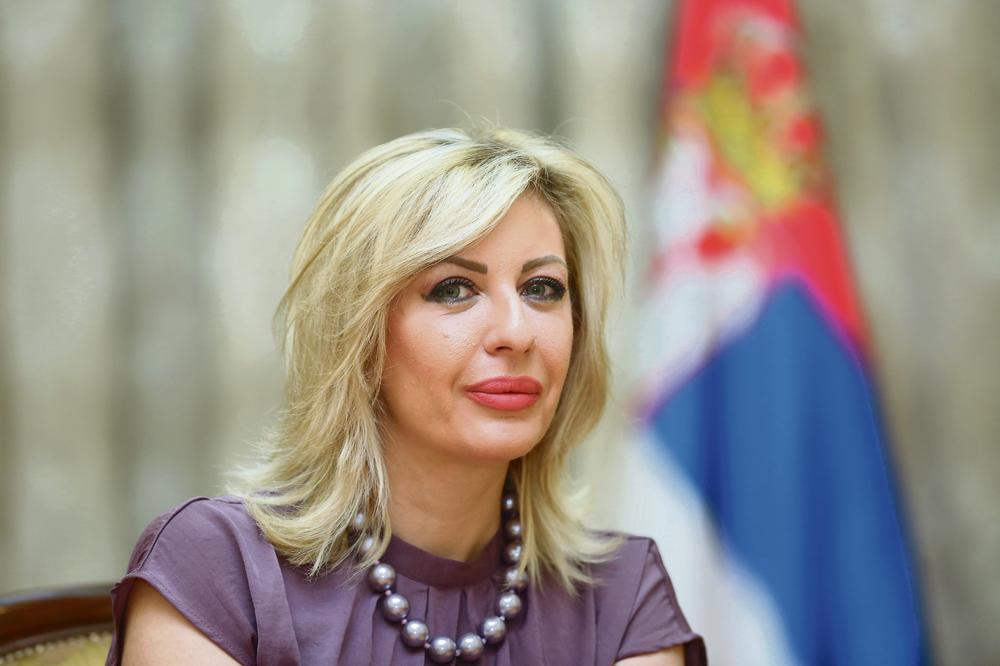 Minister of European Integration Jadranka Joksimović has said that today's voting in Interpol has been very important and that it represents Serbia's victory.
"This is proof that the seriousness and principled attitude we exhibit on an international scale, as well as the responsible behaviour in regards to the stability promoted by President Aleksandar Vučić, are yielding results in the multilateral world, while Serbia's reputation has been significantly raised at the international level. This is particularly evident in the fact that many countries which have recognized the so-called Kosovo did not vote for its admission, which is the best proof of accuracy of our argumentation as to why it would be problematic and bad if the so-called Kosovo would become a member. Everyone at the Government genuinely stands with President Vučić, and we have indeed done everything in our power and utilized all our contacts in this matter, and the results are there, so I would like to congratulate my colleague Stefanović on a well-done job, as well as the citizens for Serbia being once again a country that enjoys significant standing and good reputation in the world."
(Source: Kurir)