'Applied Nostalgia' exhibition opened in Vienna
20. November 2018. | Vienna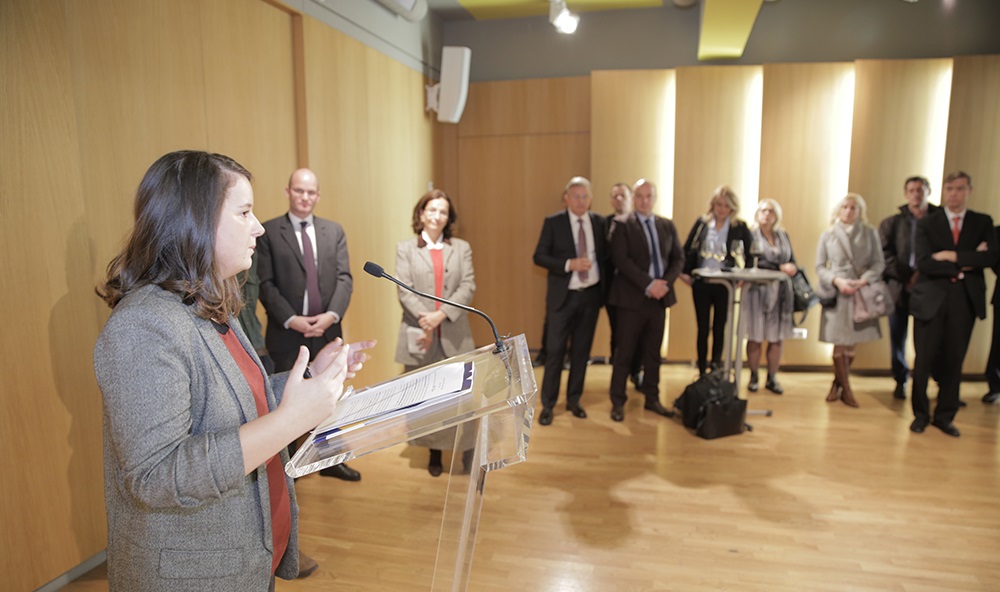 The fifteenth photography exhibition 'Applied Nostalgia Serbia-Austria' was opened yesterday, in the Austrian capital of Vienna. The authors are renowned photographers Magdalena Miljkov and Christopher Mavrič.

Opening the exhibition, Assistant Minister of European Integration Tamara Delić emphasised that cooperation in public diplomacy was only a part of a broader picture of good relations between Serbia and Austria during Austria's six-month EU Council presidency and that this country showed commitment in the part of its presidency related to Serbia's EU accession negotiations. She further pointed to the fact that this project was one of the rare cultural projects to have endured for as long as twelve years and to have provided an opportunity for thirty photographers to express their artistic perception of European capitals. The Assistant Minister particularly thanked her colleagues from the Austrian Federal Office, the Austrian Federal Ministry for Europe, Integration and Foreign Affairs and the Austrian Cultural Forum in Belgrade, as well as to the Serbian Ministry of Foreign Affairs, for their help in organising the event.

Ulla Krauss-Nussbaumer, Head of the Department for cultural events abroad at the Austrian Federal Ministry for Europe, Integration and Foreign Affairs, and one of the photographers Christopher Mavrič also spoke at the opening of the exhibition.

Talking about bilateral relations of the two countries, Ms Krauss-Nussbaumer underlined that Serbia was recognised as the frontrunner in the European integration process in the region, adding that Serbia enjoyed Austria's full support in comprehensive implementation of reforms on that path. She further stressed that this project showed cultural similarities between the two countries and presented an opportunity to mutually deepen the knowledge of their common history.

Christopher Mavrič thanked the Ministry of European Integration for the unique opportunity to try and catch the spirit of Belgrade through photography, the spirit of a city that according to him had a unique character. He invited everyone attending the exhibition to visit Serbia's capital and get to know it.

The photographs that the visitors will have the opportunity to see at the Veranstaltungsraum des Bundeskanzleramtes Gallery in Vienna, until 23 November, are part of the 'Applied Nostalgia' project - a series of joint photography exhibitions of famous artists from Serbia and EU presiding countries. The idea of the project is that an author from Serbia visits the capital of an EU presiding country and takes photos of the places, events, scenes and people that remind them of Belgrade. Likewise, an author from an EU presiding country stays in Belgrade and takes photos of what they recognise as theirs.

The opening of the same exhibition in Serbia is planned for 17 December at the Yugoslav Cinematheque (Jugoslovenska kinoteka).
Photo: Diaspora TV