TAIEX workshop on strategic communication on European integration held
18. October 2018. | Belgrade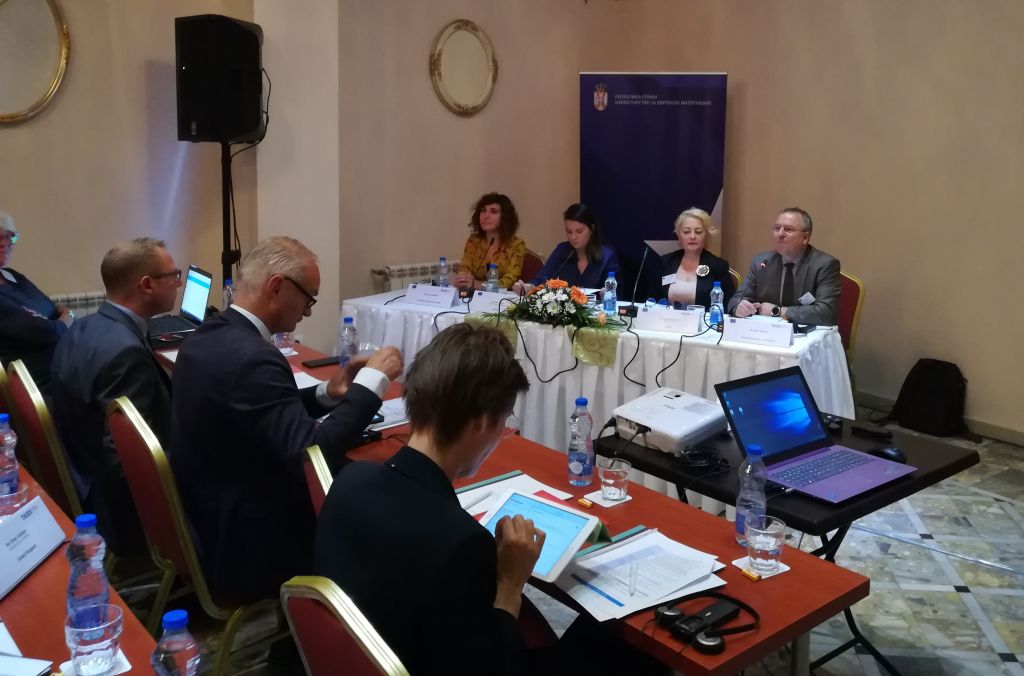 A two-day workshop on strategic communication on European integration has been organised by the TAIEX department of the European Commission Directorate General for Neighbourhood Policy and Enlargement Negotiations in cooperation with the Ministry of European Integration.

The aim of the workshop was to strengthen public administration capacities with regard to communication on the EU, European integration process and the benefits citizens have in their everyday lives. Another aim was to identify challenges in implementing communication activities. Special focus was placed on the issue of strategic communication in practice, communication strategy development, digital communication and strategic use of social networks.

The workshop was opened by Assistant Minister of European Integration Tamara Delić who emphasised the importance of such events for the improvement of systemic and targeted coordination of Government communication activities towards citizens, particularly in term of European integration and the use of EU funds. Speaking about the importance of public dialogue in this area, she stressed that "it is clear that the European Union and national governments have to work together, and that strategic communication implies active exchange with local organisations, civil society and economic actors, all with a view to developing trust through intensive Euro-realistic dialogue with the citizens".

The key messages of this workshop were conveyed by Paul-Henri Presset from the European Union Delegation to the Republic of Serbia and Jelena Stevanov from the Ministry of European Integration, who underlined the importance of TAIEX programme for the strengthening of public administration capacities, inviting all participants to use the expert assistance the European Commission is providing within this assistance instrument.