Session of the Joint Consultative Committee COR – Serbia
17. October 2018. | Niš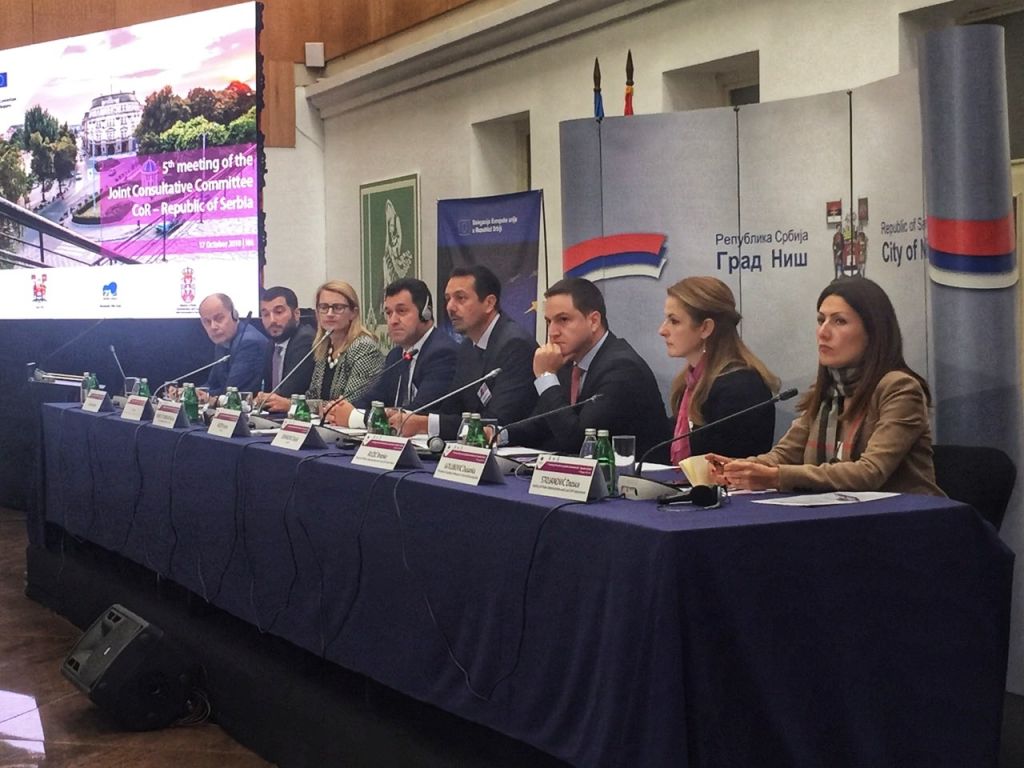 The session of the Committee of Regions - Republic of Serbia Joint Consultative Committee held today in Niš dealt with the Republic of Serbia's EU accession negotiations and the impact the negotiations have at the subnational level of government. The second part of the session was dedicated to the topic of tourism as a catalyst of a better life at the local level.
Assistant Minister of European Integration Mihajilo Dašić underlined the importance of participation of representatives of local governments, AP Vojvodina and the City of Belgrade in the work of the Committee, primarily in terms of contributing to finding appropriate solutions for better functioning of subnational levels of government. The Ministry of European Integration, as an institution responsible for managing Negotiating Group 22, dealing with regional cooperation, puts special emphasis on cooperation with representatives of regional and local governments, stressed Dašić.
The Joint Consultative Committee was formed in 2014. Its task is to establish dialogue and cooperation between regional and local governments in Serbia, on the one hand, and the EU Committee of Regions, on the other, and to prepare them for participation in the work of the Committee of Regions, upon EU accession.