J. Joksimović and Fabrizi on programming and implementing IPA projects in Serbia
October 09 2018 | Belgrade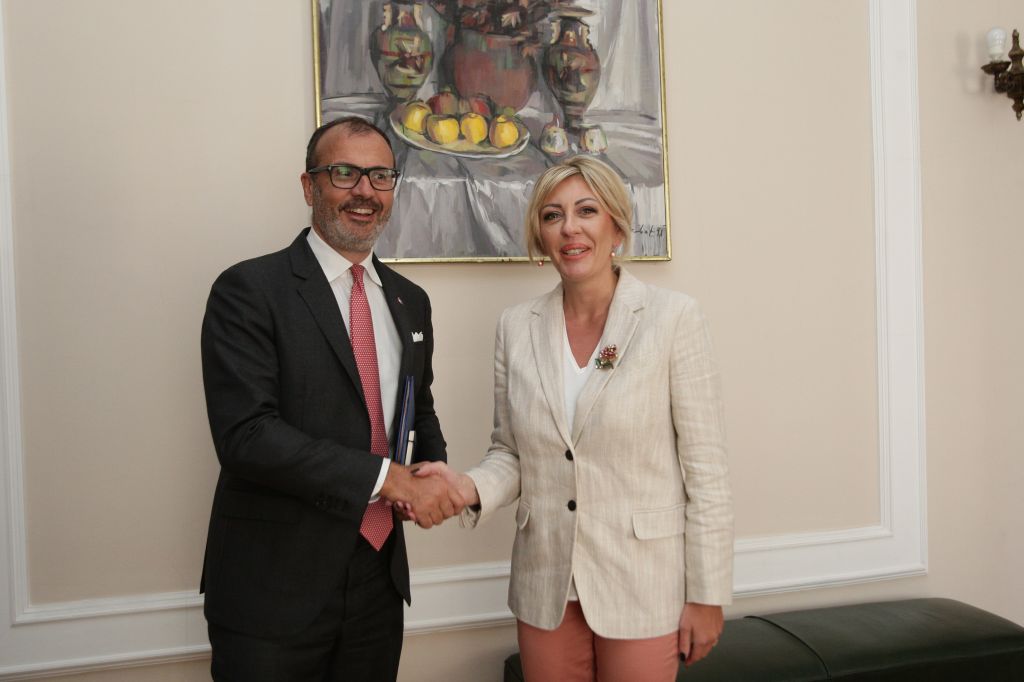 Minister of European Integration Jadranka Joksimović has spoken with Head of EU Delegation to Serbia Sem Fabrizi, presenting the Republic of Serbia's priorities in the European integration process.
Discussion with EU Delegation representatives included previous experiences in programming IPA funds that are under the responsibility of Minister Jadranka Joksimović and the Ministry of European Integration.
The European Commission and the EU Delegation to Serbia commended the way IPA funds are programmed and the commitment the Ministry of European Integration is demonstrating in this demanding process.
The interlocutors have spoken about challenges in the implementation of programmed funds, underlining the necessity to strengthen capacities not only in units within all ministries, but also in local self-government units.
Within IPA II financial perspective for the period 2014-2020, Serbia has around EUR 1.5 billion available in grants. Areas where the majority of the projects have been prepared so far are the following: rule of law, infrastructure, energy, environment, local economic development, small and medium-sized enterprises and social components, which will also be the focus of the upcoming programming cycles.
The citizens of Serbia recognise the EU as the largest grant donor and the fact that EU countries are the largest investors in Serbia.
Source: Tanjug