J. Joksimović and Duncan: Continuous reforms important for Serbia's European integration
September 19 2018 | Belgrade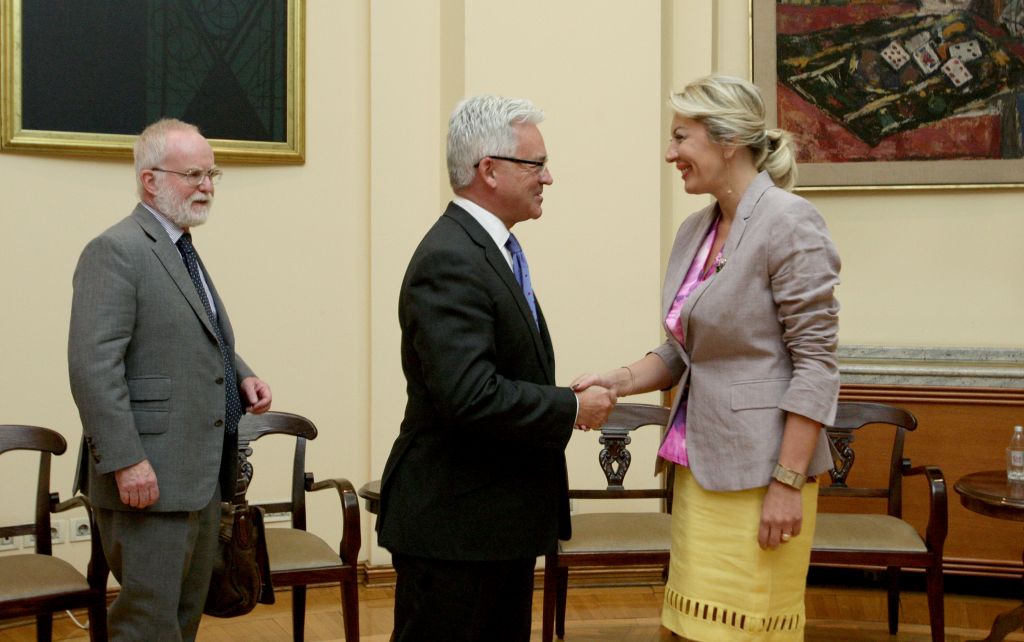 Minister of European Integration Jadranka Joksimović has spoken with UK Minister of State for Europe and the Americas Alan Duncan on Serbia's EU accession, effects of the reforms being implemented, situation in the region, bilateral and other issues.
Jadranka Joksimović has emphasised that Serbia appreciates the fact that Great Britain, despite Brexit, supports the enlargement policy, because the stability of the region is established through the integration of the Western Balkans, which is one of Serbia's foreign policy priorities. Minister Joksimović has said that Serbia is therefore ready to use the opportunity provided by the EC strategic document on the enlargement policy related to the Western Balkans, within the Berlin Process.
The Minister of European Integration has informed Duncan that Serbia is committed to the EU accession process and that the reforms are implemented with a view to creating a modern state that is tailor-made for its citizens. In that sense the interlocutors have stressed that the results of the reforms carried out within chapters 23 and 24 related to judiciary, fight against crime and corruption, minority rights and media freedom are especially important and that they will be particularly valued. Joksimović has added that the Government has accepted and acknowledged all recommendations made by the Venice Commission regarding constitutional amendments in the field of judiciary. She has also informed Duncan that the inclusive process of preparing the media strategy has been relaunched and that a set of laws crucial for chapter 23 is under preparation.
Recalling that Serbia has so far opened 14 chapters, two of which have been provisionally closed, Jadranka Joksimović has expressed her expectation that Serbia will open some of the chapters for which it is prepared at the technical level during Austria's EU Council presidency, i.e. by the end of the year.
British Minister of State for Europe and the Americas has underlined that, despite Brexit, Great Britain remains interested and active in the region. He believes that Serbia has proven to be a serious candidate for EU membership, pointing to the importance of continuing reforms in the rule of law, media freedom and public administration. He has noted that Serbia is a reliable partner of the EU in addressing the problems the Union is facing - primarily related to the migrant crisis and terrorism.
Source: Tanjug