J. Joksimović - Gabriel: European integration has provided a framework for the sustainable development of Serbia
September 17 2018 | Belgrade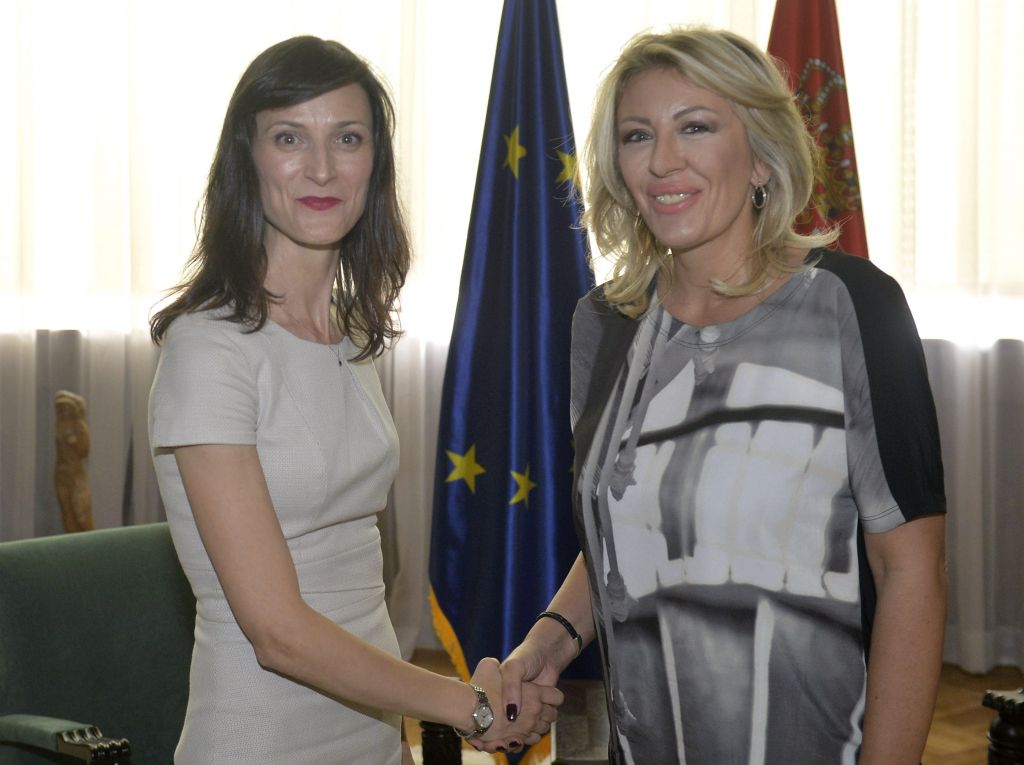 Minister of European Integration Jadranka Joksimović has spoken with EU Commissioner for Digital Economy and Society Mariya Gabriel about future activities related to digitisation in Serbia, the digital agenda for the Western Balkans and models through which the EU will support the process of digitisation of Serbia and the development of entrepreneurship and economy based on knowledge.
Jadranka Joksimović has assessed that innovation in entrepreneurship is a vital element of Serbia's sustainable development. She has specified that during her mandate as Coordinator of IPA funds negotiated with the EU for the period 2014-2018, almost EUR 24 million in grants has been allocated to Serbia from IPA funds to support innovative companies, cooperation between scientific and research institutions and the business community and to provide support for the improvement of services.
The Minister of European Integration has explained that a significant portion of the funds is used for technological progress and that in the upcoming years new calls for proposals can be expected regarding projects of domestic companies and scientific research institutions that will be supported by EU funds. In that sense, she has expressed her expectations that a significant package of funds for innovation activities will be allocated through IPA 2018, which is currently in the consultation and negotiation phase - around EUR 7.5 million is expected from EU funds and around EUR 2.5 million from the budget of Serbia.
EU Commissioner for Digital Economy and Society Mariya Gabriel has expressed her opinion that Serbia has significant potential for growth based on innovation. She has said that the Digital Agenda will bring the Western Balkans closer to the EU, modernise public administration, and increase competitiveness. She has pointed out that the region will be a part of the activities that have so far covered only EU members, namely in the segment of developing digital skills, e-government, programming etc.
Commissioner Gabriel and Minister Joksimović exchanged views on current developments in Europe, ahead of the elections that will be held next year, as well as on the situation in the region and Serbia's European path. Gabriel has stressed that Serbia has undoubtedly shown great progress in reforms in all areas, especially as regards economy.
The EU Commissioner especially thanked Jadranka Joksimović, as the National IPA Coordinator, for many years of successful planning and coordination related to pre-accession funds.
Source: Tanjug