J. Joksimović and Frattini: Serbia leads a responsible and well-planned European policy
23. July 2018. | Belgrade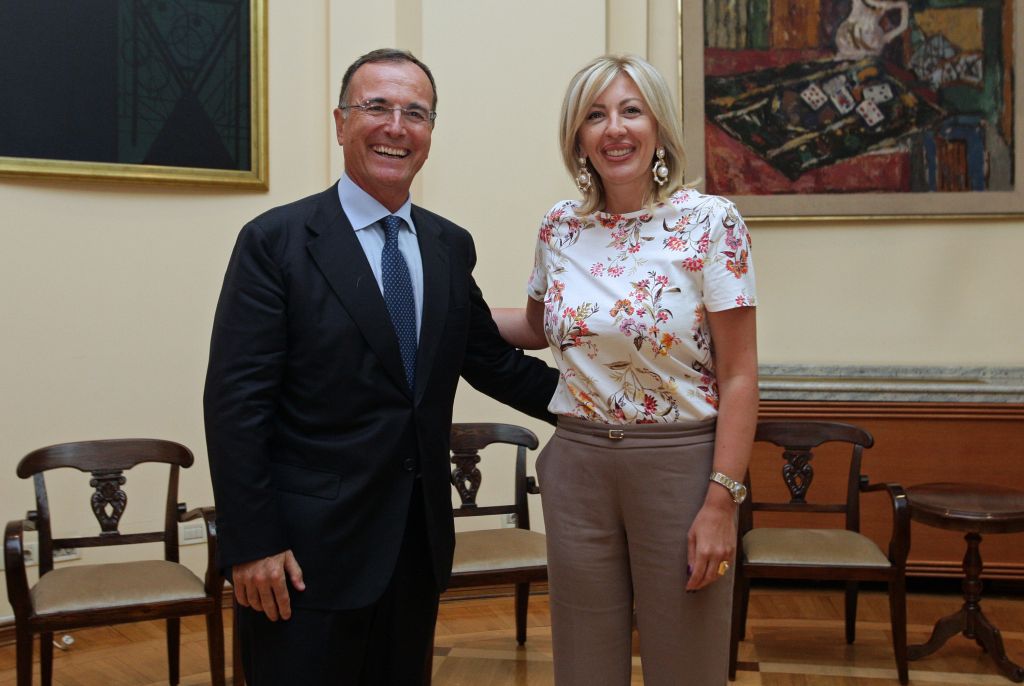 Minister of European Integration Jadranka Joksimović has held a meeting with President of the Italian Society for International Organization Franco Frattini on the continuation of the process of Serbia's EU accession and relations with that organisation, as well as on the reforms implemented during the process of European integration, the situation in the region and other important topics.
Joksimović and Frattini have agreed that Serbia's advocacy for stability in the region has been vital for the stability of the EU. They have also noted that it is a key factor in securing peace, cooperation and progress, and, therefore, that the values Serbia insists on should be affirmed by others as well.
Serbia has proven so far that it deserves to be a full member of the EU, said Franco Frattini, President of the Italian Society for International Organization, confirming that he will support Serbia's European integration process in any way possible. He is convinced that the Government's commitment to being an active and reliable partner has been noted in the EU, primarily through the opening of chapters. Frattini has estimated that the reforms in Serbia have given concrete results and that they are useful for the development of the economy - primarily through new foreign investments.
Joksimović and Frattini have noted that the current turmoil in international relations significantly reflects on European politics and the enlargement policy in general.
In this respect, Joksimović has stressed that it is extremely important that Serbia, with its well-planned and responsible European policy, continues to be present and timely informed about any changes taking place.
Source: Government of the Republic of Serbia