J. Joksimović: Chapters 33 and 13 are concrete and important chapters for Serbia
June 25 2018 | Luxembourg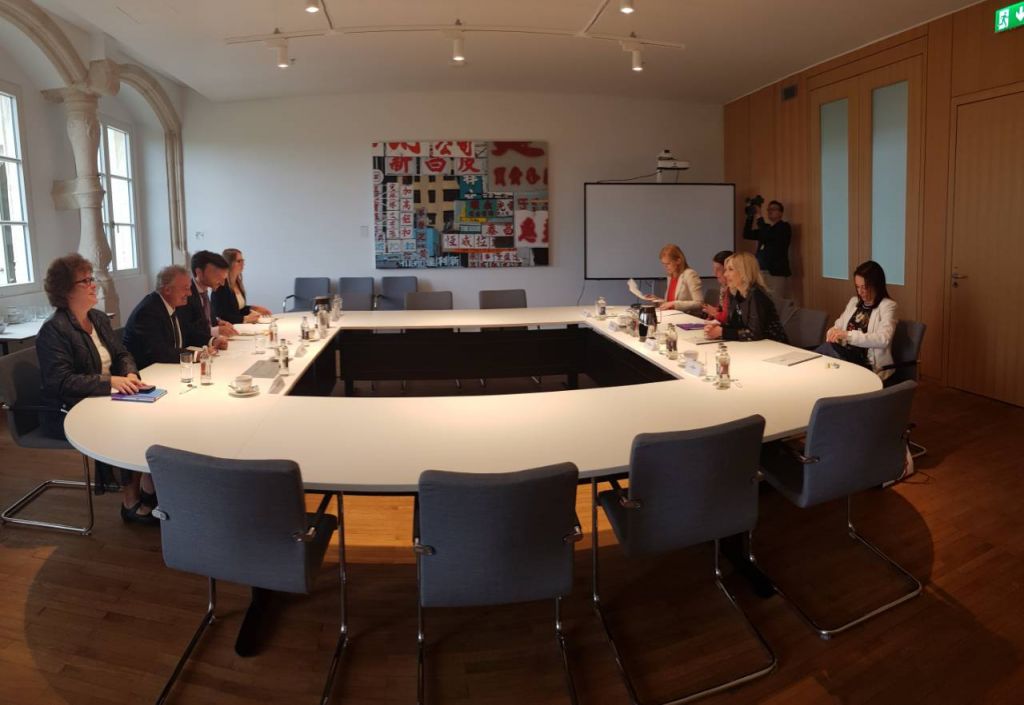 Minister of European Integration Jadranka Joksimović has announced that Serbia will open Chapter 33, on financial and budgetary provisions, and Chapter 13, on fisheries, in Luxembourg today.
"I believe that small, but worthwhile and continuous steps are the recipe for a new position in terms of enlargement, both for us and the EU itself. In that sense, I am not dissatisfied," Joksimović has said.
Minister Joksimović has stressed that there is a continuous progress of Serbia in the process of accession negotiations, and that Chapter 33 and Chapter 13 are "concrete and important chapters".
"Financial and budgetary provisions represent a way in which we, at this stage, are preparing to participate in the common European budget when we become an EU member. Our contribution to the common European budget will, given our GDP, be somewhat smaller, but the withdrawals from the common European budget will therefore be somewhat larger. This is especially important for the overall development of the country in the first years of membership," Joksimović has explained.
She has added that Serbia will prepare its administrative capacities through Chapter 33, with the aim of planning participation in the common European budget and withdrawal of as many available funds as possible. By working on Chapter 13, Serbia will be ready to also withdraw money from EU funds intended for the renewal of the fish stock once it enters the EU.
"More and more people in Serbia are engaged in fish production, and thus it is very important that we adopt the standards related to this area and open the possibility for people who are engaged in fisheries in the right way to become more competitive in terms of export to the European market and the regional market" Joksimović has said.
Minister Joksimović has stressed that the opening of two new chapters is good news for Serbia, especially in the situation when the progress of other enlargement countries of the region is becoming more complicated, whereas the situation in the EU is becoming stricter regarding the policy towards migration and enlargement.
"We will try to advance faster so that we would open 7-8 chapters annually. Then we would be able to open all the chapters by 2021-2022, to enter the process of final reforms and close the chapters and, if we step up our pace, to reach the goal of 2025," Joksimović has concluded.
(Source: Tanjug)