Photo exhibition 'Applied Nostalgia' opened in Sofia
07. June 2018. | Sofia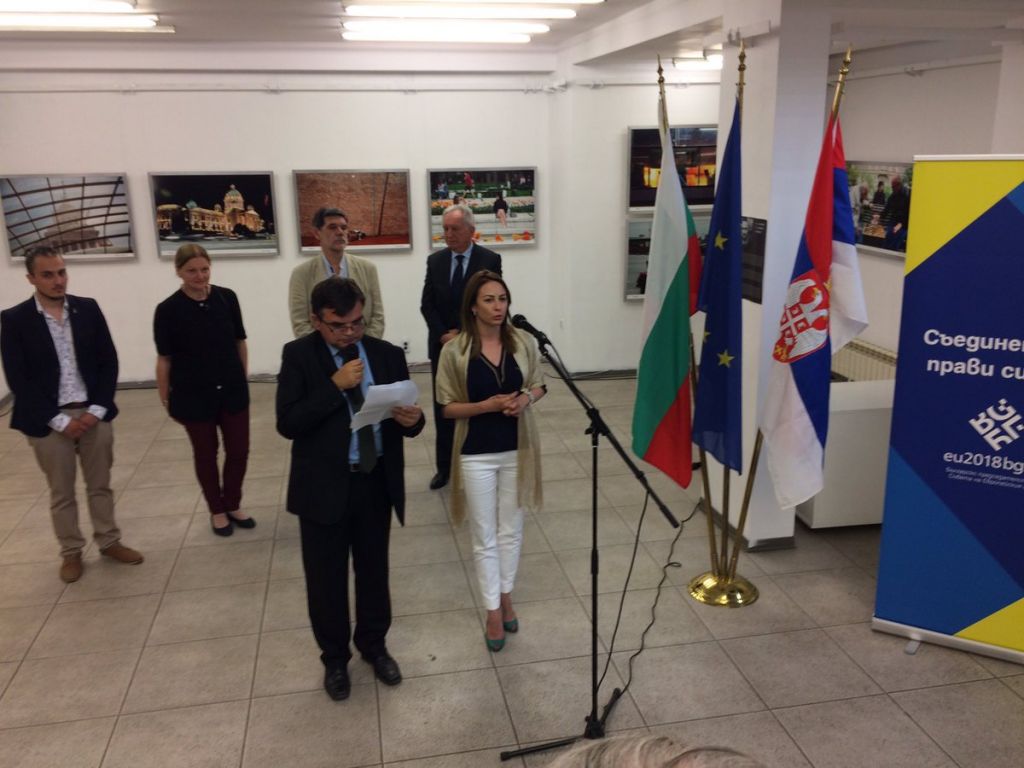 The fourteenth photo exhibition 'Applied Nostalgia Serbia-Bulgaria' has been opened today in Sofia, the capital of Bulgaria. The authors of the exhibition are renowned photographers Dragana Udovičić and Hristo Rusev.

Opening the exhibition, State Secretary in the Ministry of European Integration Anja Rović emphasised that cooperation in public diplomacy is only a part of a broader representation of good relations between Serbia and Bulgaria during its six-month presidency of the EU, stating that this country demonstrated commitment to the part of its presidency related to the process of Serbia's EU membership negotiations. She particularly thanked the colleagues from the Ministry of Foreign Affairs of Bulgaria and Serbia for their help in organising the event.

Nikolay Drachev, the Rector of the National Academy of Arts, and Hristo Rusev, one of the authors, also spoke at the opening of the exhibition.

Photos, which visitors will have the opportunity to see at the Akademija gallery in Sofia until 17 June, are part of the project 'Applied Nostalgia' - a series of joint photo exhibitions of famous artists from Serbia and EU presiding countries. The idea of the project is that an author from Serbia visits the capital of an EU presiding country and takes photos of the places, events, scenes and people that remind them of Belgrade. Likewise, an author from an EU presiding country stays in Belgrade and takes photos of what they recognise as theirs.

The same exhibition will be opened in Serbia on 21 June.