J. Joksimović: It is important that Serbia came to the summit in Sofia
May 17 2018 | Sofia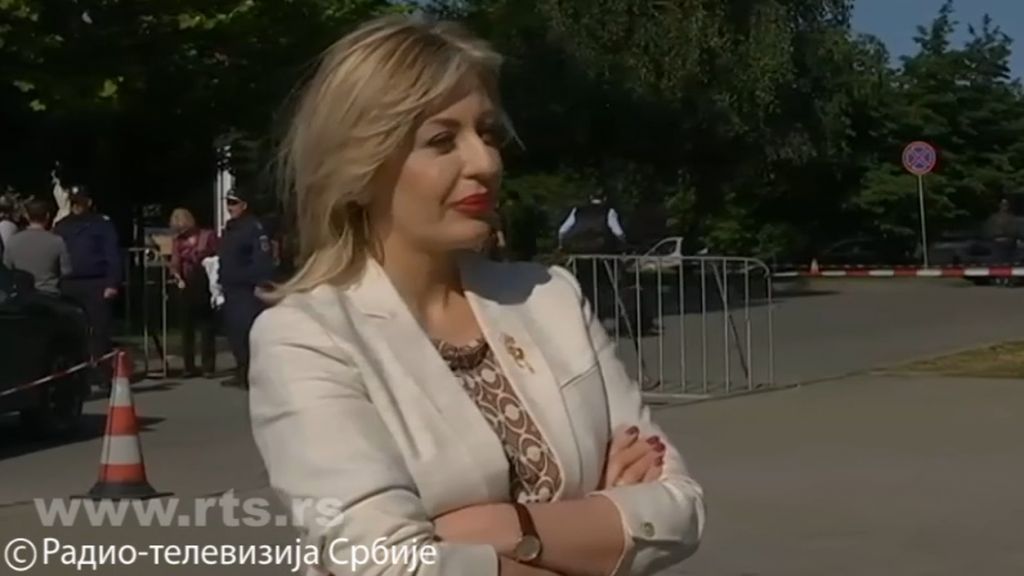 Minister of European Integration Jadranka Joksimović has stated in Sofia today that the main topic of the EU and Western Balkans Summit shall be connectivity within the Western Balkan region, which, as she added, makes our region more competitive.
Joksimović highlighted that President Aleksandar Vučić, already at the first panel he takes part in today, got the opportunity to speak right after the President of the European Council, Donald Tusk, who would be chairing the summit, Bulgarian Prime Minister Boyko Borisov as host, President of the European Commission Jean-Claude Juncker and President of the European Parliament Antonio Tajani, after which Chancellor Angela Merkel and all other participants shall take the floor.
"It really proves enough how they perceive Serbia in the region and how we, as a country, are notably respected," she told RTS.
The main topic of the Summit, as she explained, was connectivity within the region, namely in the areas of energy, transport, interpersonal relations, culture, digital agenda, sustainable growth and sustainable development.
"These are the topics that are of real significance to all of us because we will thus become more competitive as a region, including Serbia as one of the key countries, we are becoming more competitive and tomorrow a more functional part of the European Union," Joksimović pointed out.
"Therefore, although the topic of enlargement is not on the agenda, this does not mean that it shall not be discussed and considered precisely through this perspective of connecting, which certainly strengthens and makes the European perspective more certain, more or less for everyone in the region and especially for Serbia," stated the minister.
Joksimović announced that several energy-related agreements shall be signed today, regarding the gas interconnection project between Serbia and Bulgaria, which, as she said, is very significant for the diversification of Serbia's gas system, energy security and stability of our citizens.
Furthermore, digital agenda and digital economy are of utmost significance because these are new activities that provide sustainable growth and development, she estimated, adding that having foreign direct investments and good infrastructure connectivity was not sufficient, although it represented a prerequisite for everything.
"We have to exert efforts into these novel activities, new skills, so that our people may find sustainable jobs and so that our economy our economy would be even more successful in that sense," stated Joksimović.
The Minister has stressed that it was of paramount importance that Serbia is present at the summit in Sofia.
"There were different interpretations that do not reflect the real state-of-play and what Serbia is doing as a leading country. It is good that we had the opportunity to present at the highest level all our views, expectations and reform-related achievements," Joksimović pointed out.
She highlighted that the rule of law was the most demanding and that it was something expected from all Western Balkans countries.
"Today, the EU shall reiterate its support for the European perspective in relation to individual merits, which I think is very significant. There is no package, everyone shall be assessed according to real individual progress in that process", she said.
As regards the opening of chapters, Joksimović said that she expected another intergovernmental conference to be held by the end of June.
"We have five negotiating positions ready, in the meantime, we are preparing some new ones, but of those five, to be extremely realistic, I expect that we open two or three chapters. It is extremely important, it demonstrates dynamics, stability, sometimes it goes slower, sometimes faster, it does not depend all on us", she stated.
According to her, other topics shall also be on the agenda and therefore it would be crucial that the focus is kept on the Western Balkans and that we perform our duties in such a manner so as not to miss the opportunity that has been opened by this approach.
As regards to yesterday's meeting between Vučić, Federica Mogherini and Hashim Thaçi, the minister noted that it was "indeed a brief meeting".
"Mogherini took the opportunity to meet with Vučić, Thaçi was also there, they briefly exchanged several sentences. The President's message was that Serbia was ready for dialogue whenever the other side showed readiness for a compromise," emphasised Joksimović.
Sources: Tanjug and RTS