J. Joksimović with Venice Commission delegation
May 10 2018 | Belgrade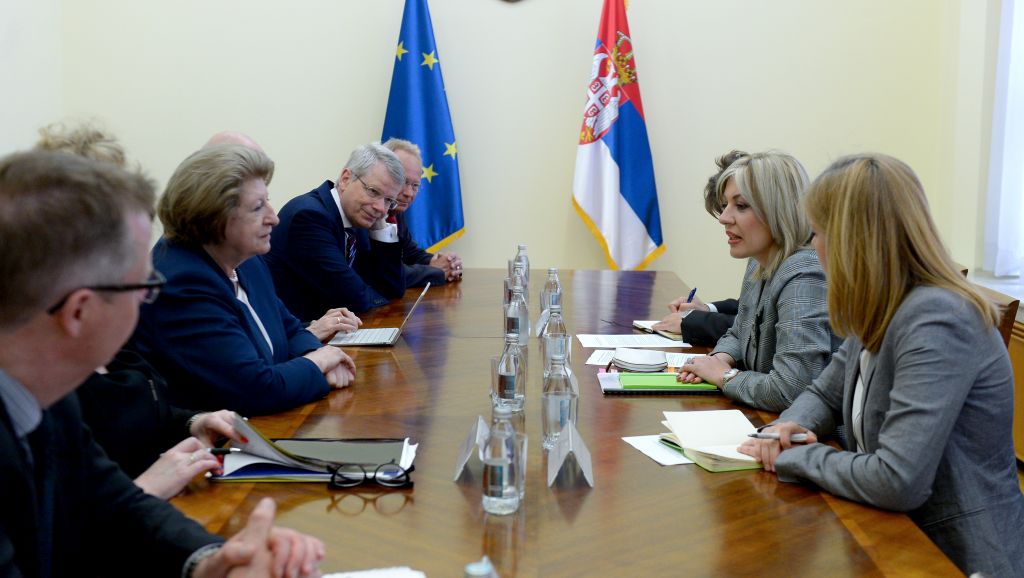 Minster of European Integration Jadranka Joksimović has met with the delegation of the Venice Commission - an advisory body of the Council of Europe that provides legal support to Member States, with a view to achieving European legal and institutional standards in the field of democracy, human rights and rule of law.
During the conversation, the Minister has pointed out that, in an open and inclusive debate process for all stakeholders, Serbia prepared a proposal of constitutional amendments that Serbia has sent to the Venice Commission, whose response and recommendations are expected in June. Joksimović has assessed that the reforms in chapter 23 are extremely important, as there is a need to strengthen independence and efficiency of the judiciary in Serbia.
The Minster of European Integration has commended the openness and interest of the Venice Commission delegation to gain adequate knowledge through direct dialogue with all stakeholders in the process.
The representatives of the Venice Commission have stressed that communication among all actors is necessary and important in implementing the reforms in the field of judiciary through constitutional amendments, and that the realization depends on actors themselves, which is why they wanted to hear everyone's viewpoint.
(source: Tanjug)