More than EUR 5 million for public infrastructure
May 09 2018 | Belgrade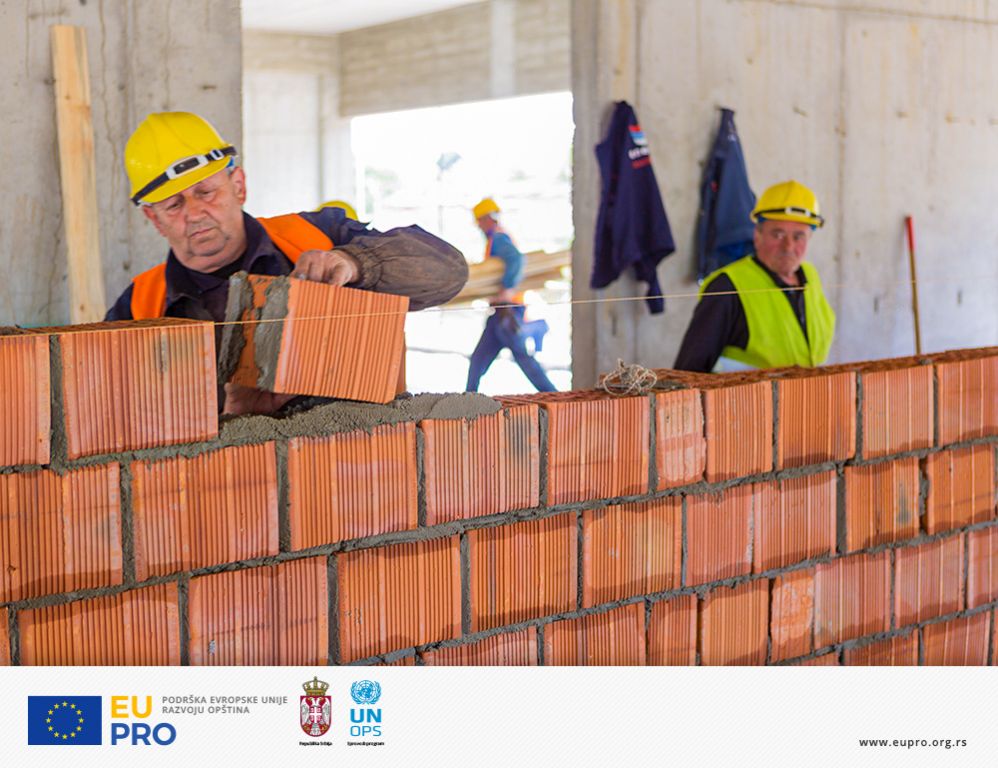 Within the framework of the European Union's support to the improvement of infrastructure in two regions - Šumadija and Western Serbia and Southern and Eastern Serbia, the call for proposals for local infrastructure projects, for which the EU has allocated EUR 5.2 million, is in progress. The call is open until 29 June 2018, while the right to participate has been given to 99 local self-governments involved in the implementation of the EU PRO programme funded by the 2016 IPA Programme and implemented by the United Nations Office for Project Services (UNOPS) in partnership with the Serbian Government, primarily with the Ministry of European Integration.

Pointing to the importance of this project, Minister of European Integration Jadranka Joksimović has said that "The European integration process is not an end in itself, but a mechanism for the overall internal development of our country. In this regard, it is of utmost importance that the local self-governments can, in this way, strengthen their capacities so they could use more funds from the European funds in the future. Therefore, I would like to invite cities and municipalities to take advantage of all the opportunities provided by the EU PRO project, and apply with projects that will contribute to sustainable regional development and improve the quality of healthcare, social and utility services enjoyed by our citizens."

Local self-governments can apply with projects that contribute to a better life of the population, such as the reconstruction and construction of educational, healthcare and social welfare institutions, as well as with projects aimed at improving the living conditions of the members of vulnerable groups, in particular the Roma community, through the improvement of the existing social and utility infrastructure. Projects may also refer to improving the environmental protection, i.e. solid waste management, wastewater treatment, or enhancing energy efficiency.

The value of individual projects will range from EUR 50,000 to EUR 150,000, and the local self-governments can apply with only one project proposal which may be financed. The precondition for applying is the existence of a building permit.

Each project proposal will have to include an explanation of how it will, through its implementation, contribute to improving and respecting the principles of good governance (accountability, efficiency, transparency, citizen participation and non-discrimination) in a given local self-government.

In order to inform about the conditions of the competition and the manner of registration, the EU PRO will hold informative sessions for all interested local self-governments in Šabac (held on 8 May), Užice (held on 9 May), Kragujevac, Kraljevo, Smederevo, Zaječar, Leskovac and Niš.

More information on the call as well as the documentation for registration are available on EU PRO_public calls.