'Cultural Heritage and the EU' conference held
May 08 2018 | Knjaževac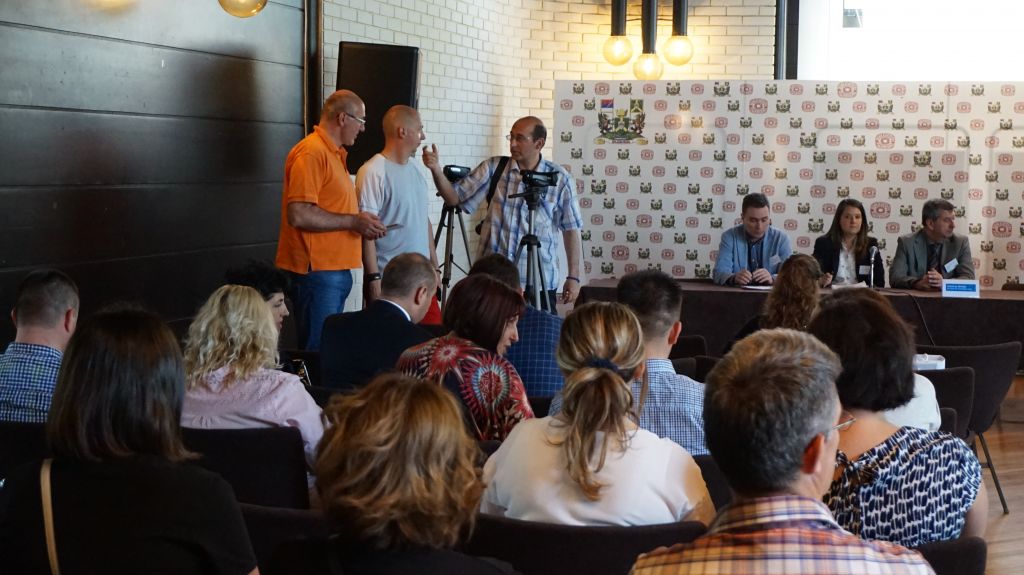 The International Conference 'Cultural Heritage and the EU' was held on Saturday, 5 May, in the Cultural Centre in Knjaževac. The conference was organised by the Institute for Cross-Border Areas in cooperation with the Municipality of Knjaževac within the project 'Overcoming Euroscepticism through Cultural Heritage', supported by the European programme 'Europe for Citizens'.
As an introduction to the conference, participants were addressed by Acting Assistant Minister of European Integration Tamara Delić, as well as by Advisor in the Ministry of Culture and Information Miloš Gajić, Mayor of Knjaževac Milan Đokić and Director of the Regional Agency of Eastern Serbia Vladan Jeremić.
Presenting the link between cultural heritage and European integration in Serbia, Tamara Delić stressed that the key activities of the Ministry of European Integration were related to the negotiations and the process of Serbia's accession to the European Union, but that, on the other hand, it invested the same effort in the selection and implementation of numerous cultural heritage projects, which are financed through cross-border and transnational cooperation programmes and coordinated by the Ministry.
Speaking about projects that are currently in the process of implementation, Tamara Delić highlighted that, in the following period, the Ministry of European Integration would present the results of the Subotica Synagogue reconstruction project, which is realised through EU funds under the cross-border cooperation programme between Serbia and Hungary, through a virtual guide and digitisation of the entire architecture of the second largest synagogue in Europe, thus demonstrating the value and potential of Serbia's cultural heritage as a strategic resource for Europe.
She thanked the organisers of the Conference for the invitation and pointed out the significance of presenting various regional experiences concerning cultural heritage and the manner in which different forms of Euroscepticism are being overcome, stressing the fact that the European Union preserved and respected national identity, language and cultural diversity of both the Member States and those who aspire to one day become full members.
The conference was attended by around 80 representatives from Slovenia, Croatia, Macedonia, Montenegro, Bosnia and Herzegovina, Bulgaria and Serbia.