J. Joksimović: Both citizens and EU have recognised results; there is more to be done
April 26 2018 | Belgrade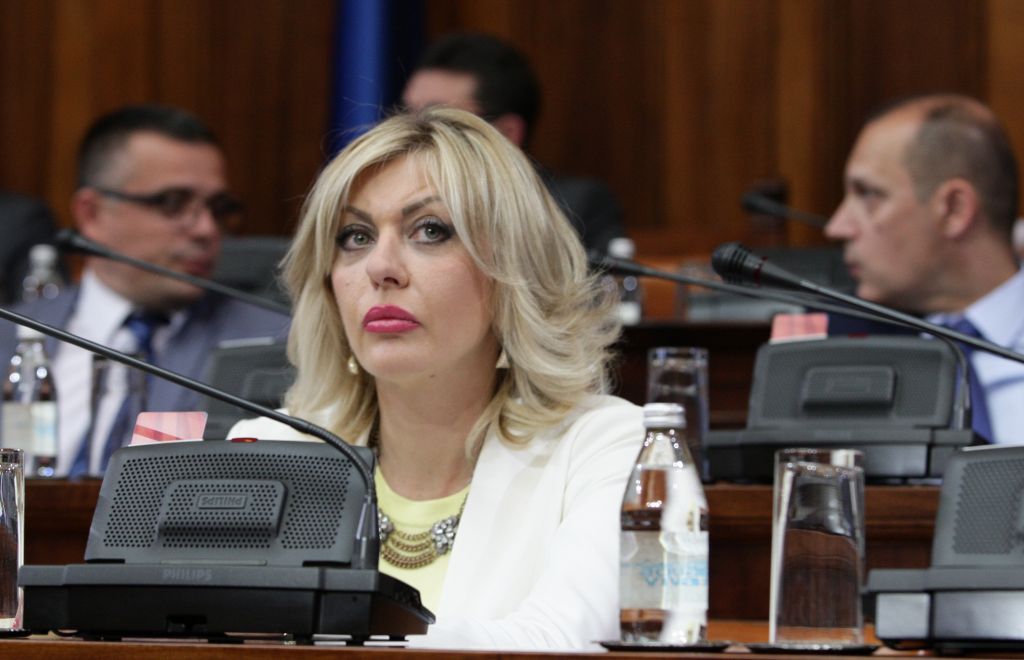 Minister of European Integration Jadranka Joksimović has said today that the EC Report on Serbia mostly noted progress, without giving any political assessment, which was present only in one EC Report - the one from 2010/2011.

According to her, the Report is an instrument that determines an overview of the state of play in the reforms, not a one that provides political assessments.
"A political assessment was only given in one Report, the one from 2010/2011, when the narrative describing the state in Serbia in the field of judiciary and corruption was so sad and scandalous. It was a narrative that I hope will never happen again, and I assume you remember who was at the time regulating the reform system in Serbia", said the Minister in the National Assembly, replying to the criticism of Assembly member Miroslav Aleksić.

She has said that even the parts of the Report assigned to the economic crisis were also bad, although the then Government was saying that the crisis will be good for Serbian economy.

Joksimović has emphasised that the latest EC Report mostly noted progress, somewhere more, somewhere less, which is a fact, what was told to the citizens by the representatives of the government, adding that they are aware that more work must be done in the judiciary reform.

She has pointed out that not only was some progress noted, but also was the reduction in the number of backlog enforcement cases commended, as well as the establishment of measures for a more consistent case-law.

This, she added, is what interests our citizens the most - that their cases do not dawdle for 10, 15, 20 years, which was the practice before.

Joksimović has also said that they are aware that constitutional changes are needed, which is why public debates were organised, and constitutional amendments sent to the Venice Commission, which is a reference framework for recommendations on whether these amendments are in accordance with the existing practice.

After the assessment of the Venice Commission, another debate will be organised, in order to reach the best solutions, underlined the Minister.
"Let us not recall the judiciary reform from several years ago that failed catastrophically. That is why we are careful and why some things may be late, but it is like that so that we wouldn't find ourselves in a situation that such a judiciary reform happens again, and that is in the interest of the citizens", said Joksimović.

She has agreed that it is important whether this will lead to the opening of one chapter more or one chapter less, but that it is even more important that this area be regulated in a way that it provides safety and establishes the rule of law.
"We have achieved a lot, and any other interpretation is malicious", she has said.

As regards the legally binding agreement with Pristina, Joksimović has emphasised that the formulation saying that "a legally binding agreement is urgent" is not disputable if previously another legally binding agreement - the Brussels Agreement - is fully implemented, and if the Community of Serb Municipalities is established.
"Give more breadth and understanding for what happened, how it progressed and where we are now, and we are now on a good path. A lot of work is before us, and the citizens know it. That is why they vote the way they do at the elections, because they can recognise the result and place their trust for an even better future", concluded Joksimović.

Source: Tanjug