J. Joksimović: Vučić and Government ready to reach peaceful solution through dialogue
31. March 2018. | Belgrade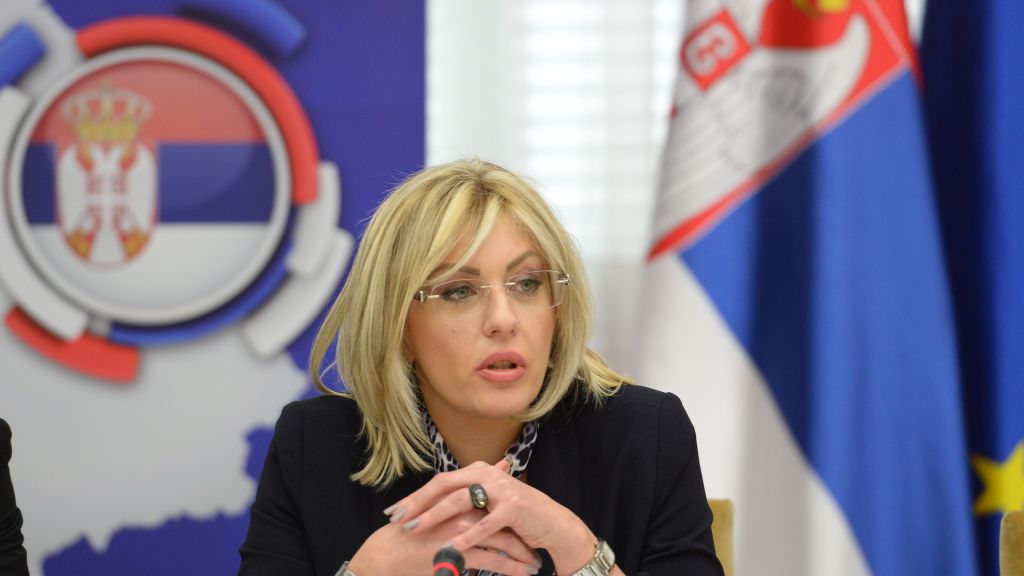 The address of Minister of European Integration Jadranka Joksimović closed today's meeting of the National Convention on the European Union organised under the framework of the internal dialogue on Kosovo and Metohija, where three panels were held with the participation of the President of Serbia, Aleksandar Vučić.
At the end of the third panel, Joksimović highlighted that she personally believed that it was essential for Serbia to primarily rely on the European concept of security.
"I am not happy to see either the United States or the Russian Federation as key players fighting over their interests in this area. I am of the opinion that the natural environment for Serbia is primarily Europe, the countries of Europe, and that we need to jointly find a solution," she has stated.
She has further noted that, in the forthcoming period, she expects the European Union to show even greater capacity and responsibility in finding sustainable solutions for Belgrade and Pristina, which will be acceptable and not create a "constantly simmering conflict".
"It is in everyone's interest to reach sustainable solutions, and that is not easy. There is no doubt that both the Serbian Government and President Aleksandar Vučić have shown that we are ready to find sustainable solutions through dialogue in a peaceful manner, in the best interest of our people and in the interest of developing a better life", Joksimović has said.
She has added that pragmatism is vital, just as is the clear definition of interests of everyone involved in the process.
At today's meeting, three panels were organised, during which discussions were held on the political aspect of a comprehensive solution for Kosovo and Metohija, the situation of the Serbian community in Kosovo and Metohija and the issue of Kosovo and Metohija in the context of Serbia's European integration process.
(Source: Tanjug)