Second Call for Proposals within the Adriatic-Ionian Transnational Programme 2014-2020 launched
27. March 2018. | Belgrade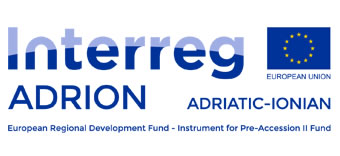 Programme 2014-2020 - ADRION has been launched on 26th March 2018.
The Adriatic-Ionian Programme aims to provide support to transnational cooperation projects which strengthen economic, social and territorial cohesion. The programme area covers the territory of 8 countries - Albania, Bosnia and Herzegovina, Croatia, Greece, Italy, Montenegro, Serbia and Slovenia.
The total value of EU funds allocated to the Second Call for Proposals amounts to
EUR 34.354.026,50 (out of which EUR 29.197.521,05 from ERDF and EUR 5.156.505,45 from IPA II) for projects addressing specific topics within Programme Priority 2: Sustainable Region to achieve the following specific objectives: 2.1. Promote the sustainable valorisation and preservation of natural and cultural heritage as growth assets in the Adriatic-Ionian area, and 2.2. Enhance the capacity in transnationally tackling environmental vulnerability, fragmentation, and the safeguarding of ecosystem services in the Adriatic-Ionian area.
The deadline for submission of applications is 26 June 2018 until 15:00h (CET). Detailed instructions for submission of project applications and the application package can be found on the Programme website through the following link: http://www.adrioninterreg.eu/index.php/projects/second-call-for-proposals-priority-axis-2/
On the occasion of the opening of the Second Call for Proposals, the Ministry of European Integration will organise an Info Day in Belgrade. The date and exact location will be announced on the website of the Ministry of European Integration (www.mei.gov.rs) and the ADRION Programme website (www.adrioninterreg.eu).