J. Joksimović: Legitimate subject, the decision is on the President and the Presidency of the Serbian Progressive Party
22. March 2018. | Belgrade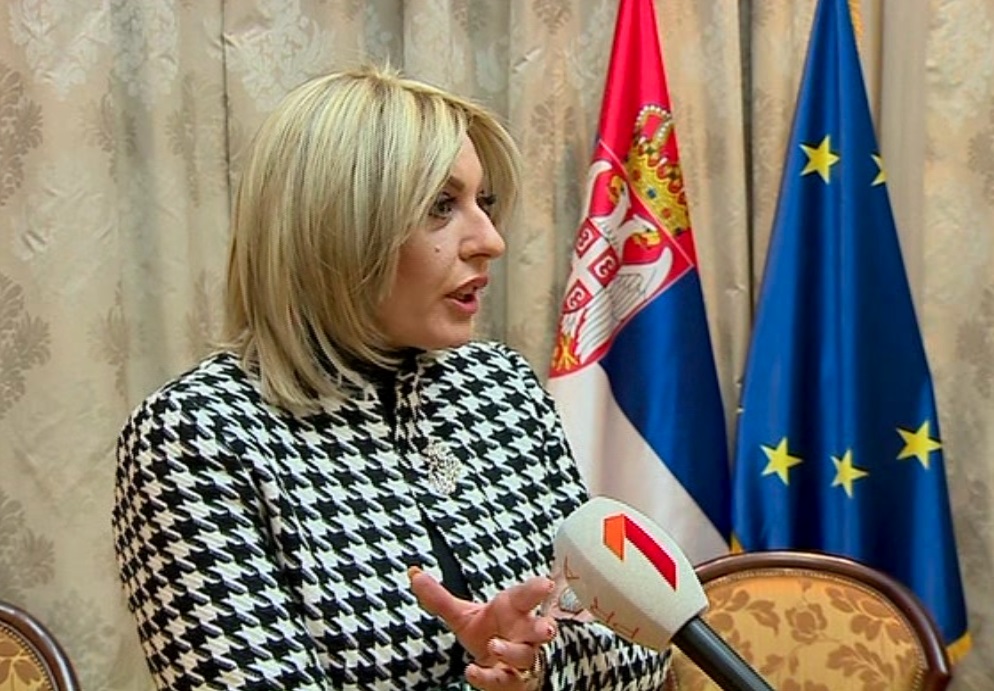 Minister of European Integration Jadranka Joksimović expects Prime Minister Ana Brnabić to raise the matter of the reconstruction of the Government with President of the Serbian Progressive Party Aleksandar Vučić, and that the Presidency of the Party will discuss the matter and make a decision on it.

According to her, the procedure would imply the President of the party presenting the proposal at the meeting of the party Presidency.
"When the proposal is presented before the party Presidency, the Presidency express their position and agree on it with the president. Democracy, interparty democracy and pluralism call for certain procedures", explained Joksimović in her interview for TV Prva.

She has said that as a Minister of European Integration, due to the essence of the European integration process, she cooperates with all other ministries and knows exactly where the problems lie, problems that may not be caused by ministers themselves, but happen due to other reasons.

Asked whether she feels comfortable with Minister of Defence saying that the rating of certain ministers and their work should be reviewed, she has responded that she believes that every minister, having accepted this responsible and important function, has their own position, powers, responsibility, because "we are members of the Government of Serbia, not a local community office".
"I am not offended by anyone's attitude as long as it does not disrupt the concept of the Government's work", Joksimović has said adding that she will speak her mind on everything when and where it should be spoken.
(source: Tanjug and TV Prva)