J. Joksimović: EU has recognised the potential of smart Serbia
20. March 2018. | Belgrade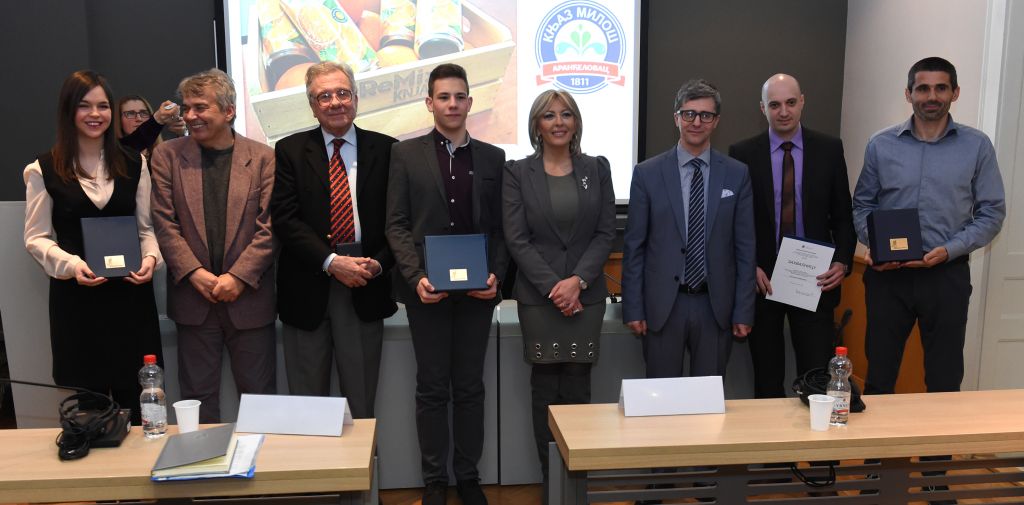 Today, smart Europe is a Europe based on knowledge and innovation, and Serbia, as a candidate country, has been recognised as having a great potential and as a country that can provide added value by joining the EU, Minister of European Integration Jadranka Joksimović has emphasised today.

"For the Government of the Republic of Serbia, and for me as a minister, it is extremely important to show how a modern Serbia, which is based on the knowledge economy and on investment in innovation and scientific and research activity, is important for the overall responsible and sustainable development of the economy, production and consumption," Joksimović has said at the World Intellectual Property Organisation Awards Ceremony, which has been held on the occasion of the 135th anniversary of the signing of the Paris Convention for the Protection of Industrial Property.

According to her, this award represents good practice, because rewarding innovation, creativity and knowledge is a good example for young generations in Serbia.

"Only in this way do we become a responsible society with a development opportunity, with a better future for generations to come, and I would like for these people who are receiving the awards today to become a true role model for all of us in Serbia, to make everyone try their best in their field of work", Joksimović has said.

By stressing that "if you do not follow the modern trends in Europe and the world, you cannot expect to be competitive on the market and to be a country that has a serious chance in both political and economic terms," Joksimović has assessed that "we recognise this as a true and added value to the European integration process".

In this context, the Minister has recalled that Chapter 7, which was opened in June last year, is directly related to intellectual property rights, adding that a set of laws relating to patents, trademarks, copyright and related rights and the protection of industrial design are currently in preparation.

According to her, the line Ministry will, upon the initiative of the Intellectual Property Office, prepare and submit these laws for procedure, and, if everything goes as planned, they will be adopted in the first half of this year.

"By adopting this set of laws, we will help the investors who are interested in investing in these demanding high-technology activities, as well as domestic authors and researchers to properly protect their intellectual property and to be more competitive on the internal market," Joksimović has said, adding that the citizens will also benefit, as the abuse of piracy and counterfeiting, i.e. everything that is not a part of the legal framework, will significantly be reduced.

The Director of the Intellectual Property Office Vladimir Marić has underlined the importance of spreading awareness about the significance of intellectual property, especially among youth, noting that as many as 82.2 million people in the EU today make a living from creative industries, which are based on intellectual property.

The awards have been awarded today in five categories, whereby the award for patent has been granted to Ivan Smajlović, the industrial design award to the company Carp System from Zrenjanin, the trademark award to the company Knjaz Miloš, the monograph award to Aleksandar Todorović, and the young inventor's award to Uroš Filipović.
Source: Tanjug