J. Joksimović: Joint approach to EU funds brings more assets
March 09 2018 | Belgrade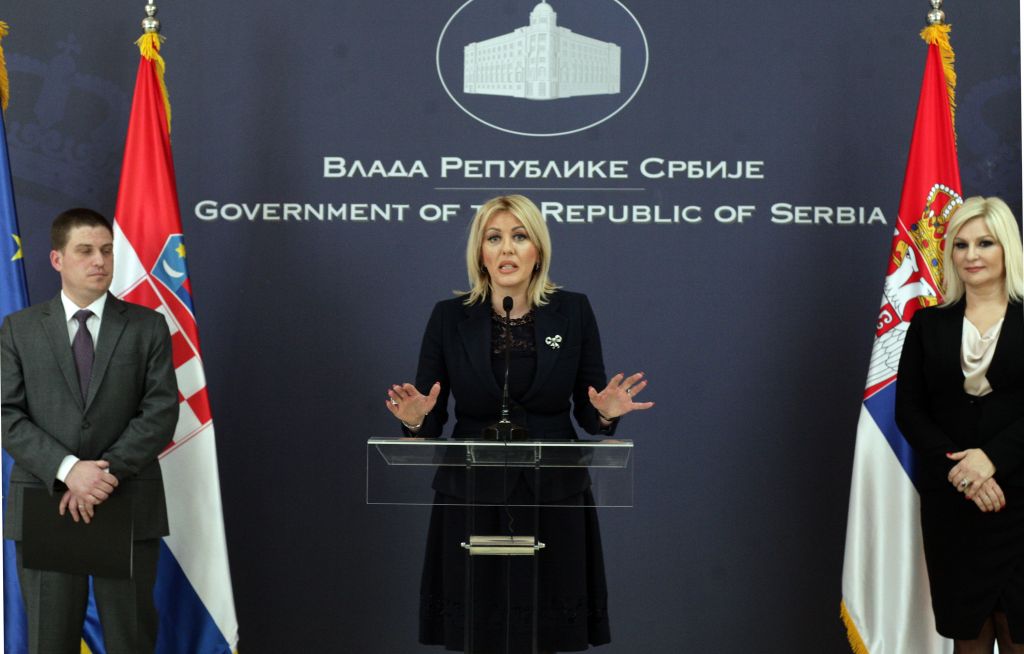 Minister of European Integration Jadranka Joksimović has attended the signing of the Memorandum of Cooperation on improving rail transport that envisages joint reconstruction of the Belgrade−Zagreb rail line, which has been signed today by Minister of Construction, Transport and Infrastructure Zorana Mihajlović and Croatian Minister of Maritime Affairs, Transport and Infrastructure Oleg Bulatović.
Joksimović has emphasised that Croatia, as an EU member, can use the EU cohesion funds for the development of regional infrastructure, stressing that this rail line is part of the trans-European transport network. She has explained that EU cohesion funds for infrastructural development envisage financing of projects that covers up to 90% of project funds.
"Serbia is a candidate country and we have the possibility to apply for infrastructural projects, particularly for regionally significant infrastructural projects, to be financed from several funds - the Western Balkans Investment Framework and the new EU instrument called the Connecting Europe Facility that will be an important and financially powerful source of financing various regional infrastructural projects which support the development of the trans-European transport network", Joksimović has pointed out.
She has added that we can get more funds in synergy with Croatia, recalling that Serbia has cross-border cooperation projects with Croatia in the field of infrastructure, environment and transport, for which, by the end of 2020, we have EUR 35 million in grants available. According to her, border municipalities in Serbia and Croatia will benefit the most from these projects.
Video and photo source: Tanjug