J. Joksimović: Serbia will help BiH on its European path
February 23 2018 | Banjaluka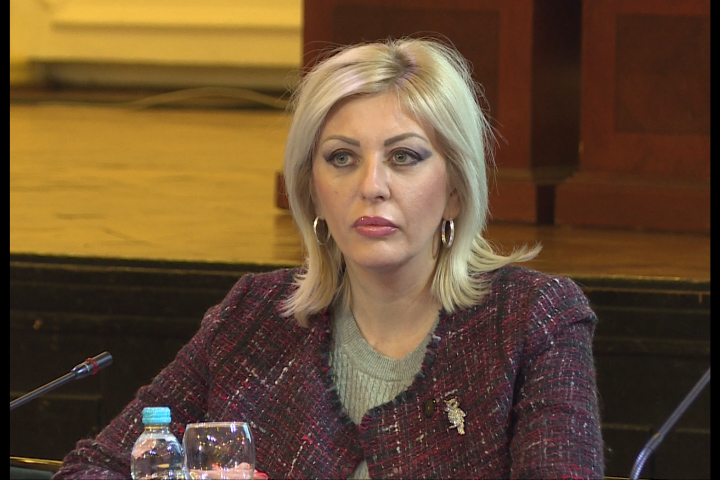 Minister of European Integration Jadranka Joksimović has said today in Banja Luka that Serbia, as the current frontrunner in the European integration process, is constructive and ready to help neighbouring countries, stressing that the Serbian Ministry will continue to provide assistance to BiH in preparing its answers to the European Commission's questionnaire.

"Serbia is here, and Serbia is constructive and seeks to properly fulfil its role as a frontrunner in the process, together with Montenegro and as it has been recognised in the strategy," Minister Joksimović said at the conference "Western Balkans and the EU Membership - Strengthening Regional Cooperation for faster European integration process" which is being held in Banja Luka.

She congratulated her colleague Igor Crnadak on his perseverance and consistency in his intention to organize this conference, despite the difficulties that had existed. Minister Joksimović stated that being the current frontrunner in the process of European integration also implied an additional obligation for Serbia to "help others, our neighbours, the countries with which we want to have the best possible relations in every aspect, both in technical and political, as we have done so far".

She stressed that the Ministry of European Integration had been very helpful in the previous period, and that it would continue to assist BiH in preparing its answers to the European Commission's questionnaire.

"I hope that, with the arrival of European Commission President Jean-Claude Juncker next week, you will be able to submit the questionnaire, and that this will really open up a new perspective for BiH," Minister Joksimović pointed out, adding that it was quite significant that the President of the European Commission was coming to the region after the presentation of the Enlargement Strategy. "We are expecting him on Monday and Tuesday in Serbia; I know that he will be coming here on Wednesday and that it will be a really good and important day, I believe, both for BiH and the European integration process," Joksimović said.

She stressed that the format, where both members of parliament and representatives of the executive had been involved, best demonstrated how important it was to cooperate intraregionally at all levels of government in order to change the constantly dismal atmosphere of some expectations, of continuous problems coming from this region. This should be replaced by some positive opportunities and better benefits for our citizens, Joksimović pointed out.

"This is not a matter of political will - this is a matter of responsibility of all serious politicians. And in that sense, I really think that this initiative by Minister Crnadak has shown that he, representing BiH, recognized the importance and strategies of good neighbourly cooperation and, therefore, I highly value the importance of this conference," Joksimović emphasised. As regards Serbia, she recalled that Serbia had opened 12 chapters, two of which had been provisionally closed.

"We expect an accelerated dynamics of the process, as there are three consecutive presidencies - that of Bulgaria, Austria and Romania, which are actually the countries that promote and support the European Union's Enlargement policy, and in that sense I really believe that, with the support provided to us by the Enlargement Strategy document, we can all really make progress compared to the progress achieved at this stage," Joksimović underlined.

She stressed that it was important to preserve the individual criterion for assessing the progress achieved in European integration. "It should not discourage anyone - I know quite well that unrealistic optimism sounds like some sort of demagogy, and I know of numerous internal problems also present in BiH, but I really think that it is extremely important for all of us in the region, and I would say especially for BiH, to maintain this "umbrella" policy of the pro-European agenda, reforms in the country and a clear strategic direction towards the European Union," Joksimović said. The Minister expressed her belief that BiH and Serbia would have a better future together in the European Union.
(Source: Tanjug)