J. Joksimović: We have demonstrated that our local self-governments know how to use the funds coming from the EU
February 22 2018 | Belgrade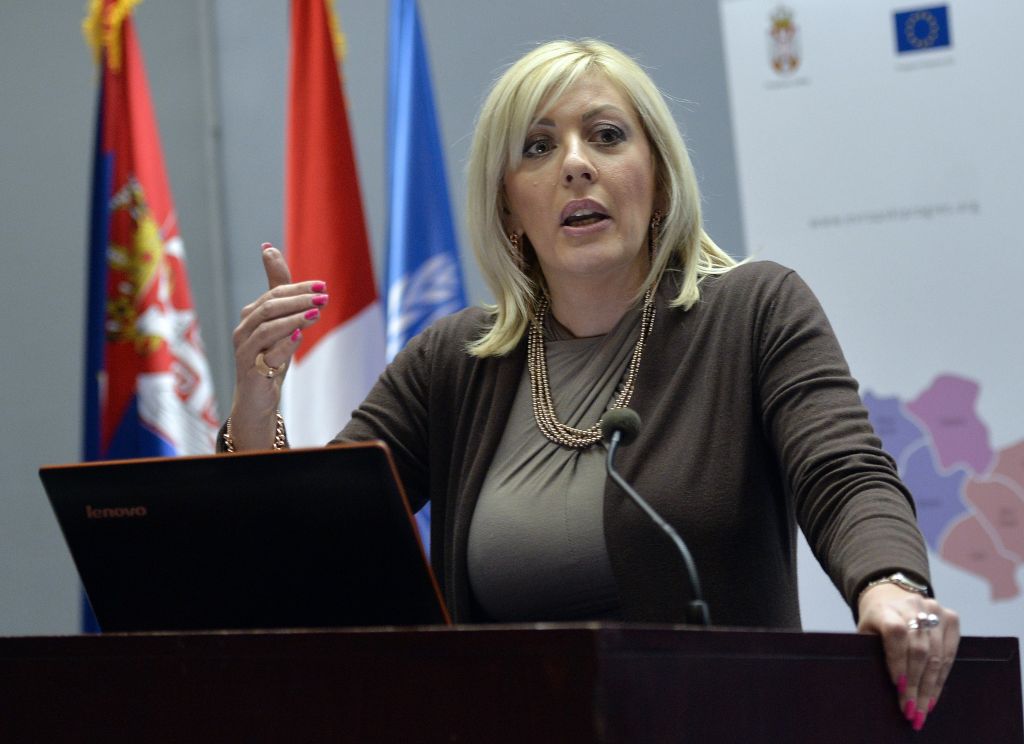 Minister of European Integration Jadranka Joksimović has said that the European PROGRES programme, designed for sustainable and regional development, has had numerous positive effects for 34 Serbian southeast and southwest municipalities. Joksimović said that 700 new jobs had been created there and that it was expected that another 850 would be created in the upcoming year or two. Joksimović underlined that 94 companies had been established, and that some of them had increased export, whereas the European PROGRES programme also contributed to the regulation of local infrastructure.

"It is most important that we have demonstrated that our local self-governments know how to use the funds coming from the EU. It's a preparation for the use of larger funds that will be available to us when we become an EU member state", the Minister pointed out.
As she explained, a successful programme realisation would be our proof that Serbia's local self-governments are prepared.
"The best message from the gathering is that the money has remained in Serbia, for the benefit of the citizens and the budget", Joksimović said.
She pointed out that the European integration process was ongoing, that negotiations would be intensified and that Serbia would work on opening new chapters, adding that the reforms should be implemented for the sake of better life of citizens.
Source: Tanjug