Electronic platform for data exchange in EU accession negotiations of Serbia soon to be available
February 20 2018 | Belgrade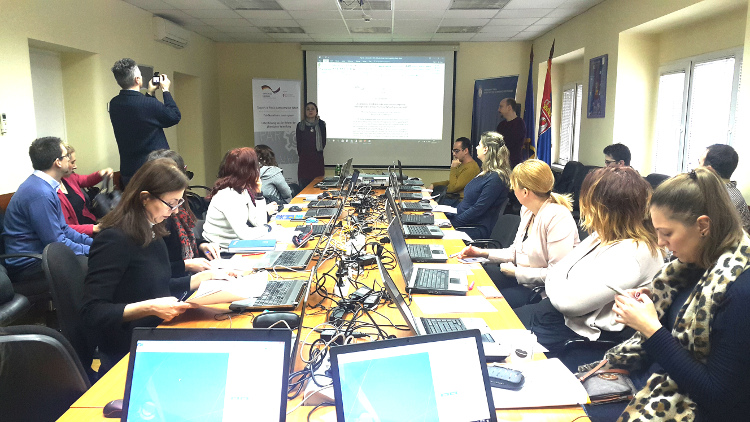 The Ministry of European Integration, in cooperation with the German Organisation for International Cooperation (GIZ), has organised the first in a series of workshops on the establishment and functioning of an electronic platform for data exchange in EU accession negotiations of the Republic of Serbia, intended for the members of the Negotiating Team, secretaries and deputy secretaries of working groups, and for MEI representatives who follow specific negotiation chapters. The participants will have the opportunity to gain insight into technical possibilities and ways of using the Platform.
The purpose of establishing this platform is to improve monitoring of information and execution of obligations in the negotiation process through strengthening coordination capacities of key institutions.
The lecturers are Zoran Jovanović from the Office for Information Technology and E-Government and Časlav Maksić from the General Secretariat.