J. Joksimović and Szijjártó: Hungary is an honest partner to Serbia in the process of European integration
09. February 2018. | Budapest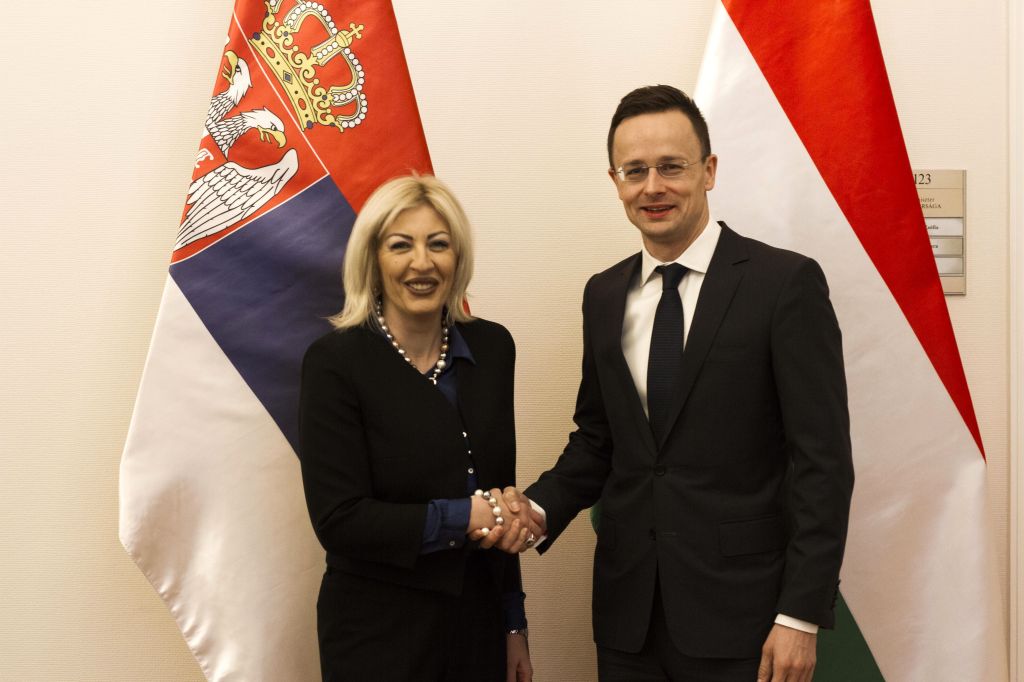 Minister of European Integration Jadranka Joksimović has talked in Budapest with Hungarian head of diplomacy and Minister of Foreign Trade Péter Szijjártó about cooperation between the two countries in the process of Serbia's accession to the EU, particularly about expert support of Hungary, regional topics, the Danube Strategy and cross-border cooperation.
Jadranka Joksimović expressed her gratitude for the continuous support and assistance Hungary has been providing to Serbia in the accession process. This support proves the quality of overall relations between the two countries. Ministers Joksimović and Szijjártó assessed that, in the past 4 years, cooperation between the two countries in the field of European integration has significantly improved.
Minister Szijjártó commended the results of the reforms Serbia was conducting, affirming that Hungary would in every way continue to support Serbia's European path.
In addition to excellent political cooperation, the two countries are connected by the Danube river which was underlined both by Joksimović and Szijjártó as a strategic connection between the countries and a source of ideas and joint cooperation projects. Its basis lies in the EU Strategy for the Danube Region. In that sense, it was stated that cross-border cooperation was significantly improved and used for connecting the two countries, primarily the citizens who lived on both sides of the Serbian-Hungarian border.
Ministers Joksimović and Szijjártó have signed the Annual Work Plan 2018 based on the bilateral Agreement on cooperation in the process of European integration, which ensures expert support of Hungary to Serbia in the continuation of European integration. Hungarian experts will thereby continue to share their experiences with the colleagues from the Ministry of European Integration.
(source: Tanjug)